18 Year Old Boy Builds His Own Car, A Year After See What Happened Now
Now innovation is the order of the day. Many creative and innovative people and kids amazed us with their innovation on the internet. Not until 2 days ago, after designing an ATM machine (automated teller machine) that actually dispenses cash (money), an Igbo boy made the headlines but now a young Ghanaian boy has exploded in the media.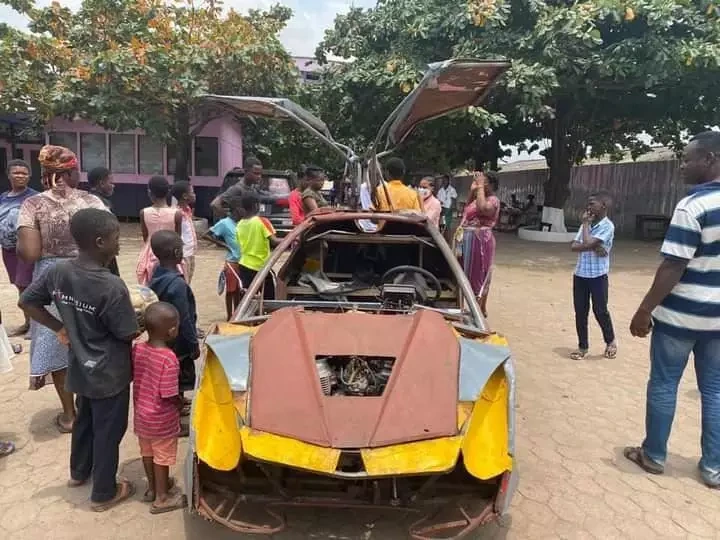 Kelvin Odartei, an 18-year-old graduate of Cosmos International School, is building his own car. Fantastic right?
Kelvin Odartei took the car to school in a grand style to mark his school graduation as BECE students sit today, 18 November 2020, for their final exam.
After tests, the young engineer can be seen in his car with his classmates, and it was just remarkable how his fellow students admire Kelvin Odartei 's unique endeavors.
Kelvin Odartei was seen driving the vehicle within and without the school grounds in the video. And that is no toy car as when the car sounded like that of the engine of an actual car and has features of a real car. The body including its car is that of a Ferrari / Bugatti as he was a young engineer who used equipment and resources at his disposal to build such things.
Watch Video Below
https://twitter.com/i/status/1306958528687550465
Kelvin Odartei and other young talented individuals need to be recognised in society and I want the government to encourage such innovative people to improve the country.
More images below from the car,