In Nigeria, every cult has a color code most of them use black, red, yellow and lot more.

If you are a Nigerian, you should be mindful of the kind of color you put on so as to prevent cultists from harassing you on the street. So today I will be talking about color of clothes you should not wear to prevent Cultist from harassing you.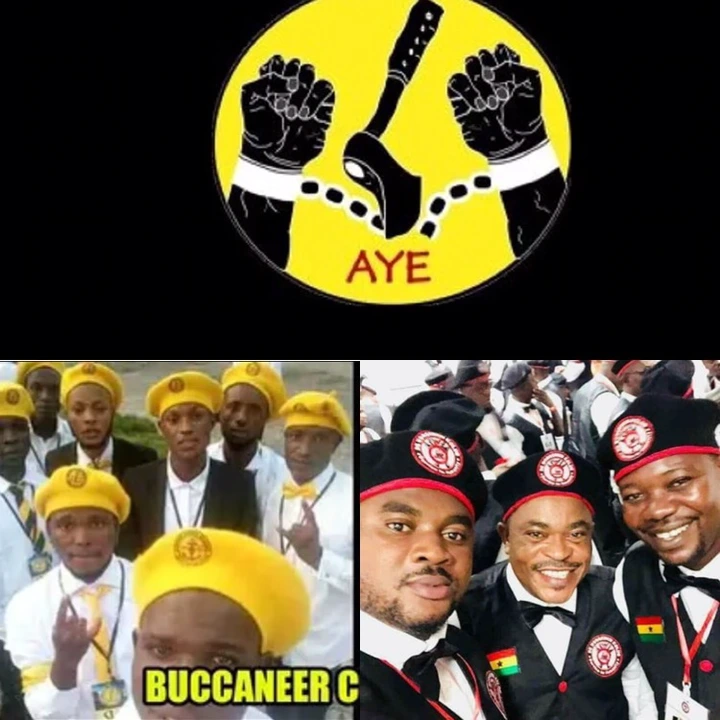 1  . Black, Red and Yellow
It is advisable not to put on a dress that has Black, Red and Yellow. These colors belong to the Pyrates Confraternity. Also know as National Association of Seadogs.
The cults main objectives have something to dowith fighting tribalism and convention plus spreading the ideas of brotherhood, partnership and knighthood.
2 . Black and red
Black and red is the color code of the Supreme Vikings Confraternity. The Supreme Vikings Confraternity, also known as the National Association of Adventurers or De Norsemen Club of Nigeria is a cult group which was founded by some students of the Universities of Port-Harcourt in the year 1982.
3 . Yellow
Yellow Color represents the black Axe Confraternity. The Black Axe Confraternity, also known as the Neo-Black Movement is a popular cult in Nigeria. It was originated in the University of Benin.
4 . Yellow, White and black
Yellow, white and black are the official color combination for the Buccaneers Confraternity. The buccaneers were made for people who could not meet up to the high academic and intellectual standards set by the Seadogs.
5 . Blue
Blue color is the official color of The Supreme Eiye Confraternity. The Eiye Confraternity also known as Air lords is a Nigerian cult that was formed/founded by some students of the University of Ibadan (UI) in 1963.
I will advise all Nigerian Citizens to be ver careful while putting on clothes that has the color combination listed above.
Kindly drop a comment below thanks.
Content created and supplied by