Beautiful Pictures of Food Arranged as Work Of Art, That will Make Wonder
Everybody knows that you're not supposed to play with your food but no one ever said anything about crafting it! Created entirely from food, this collection of edible works of art is as appetizing as it is artistic.
From museum-worthy eggs and decorative-art-inspired chicken to noodles and Pasta crafted into sponge bob, each culinary creation puts a yummy spin on artistic expression. Foregoing paint for icing, replacing clay with rice, and using pie crust as paper, the artists behind each edible work of art prove that you don't need traditional materials to create mouth-watering masterpieces. Now do feed your eyes with these facinating masterpieces:
1. Check out this chilling Chicken, enjoyment is just too sweet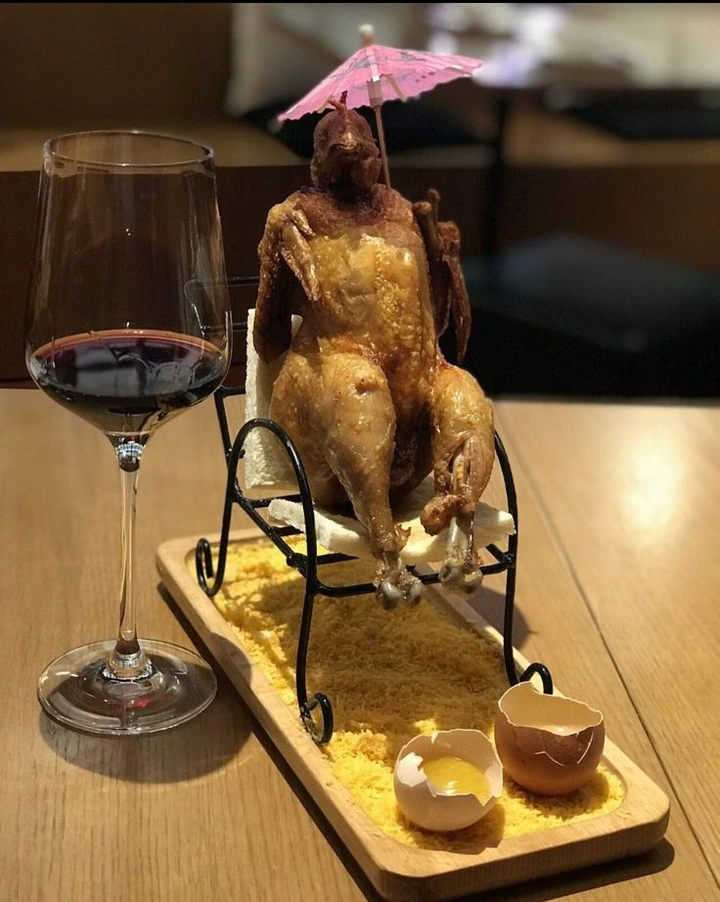 2. Can you believe this was made by a boiled egg?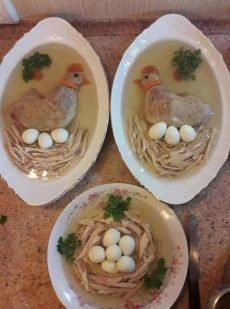 3. For those strawberries lovers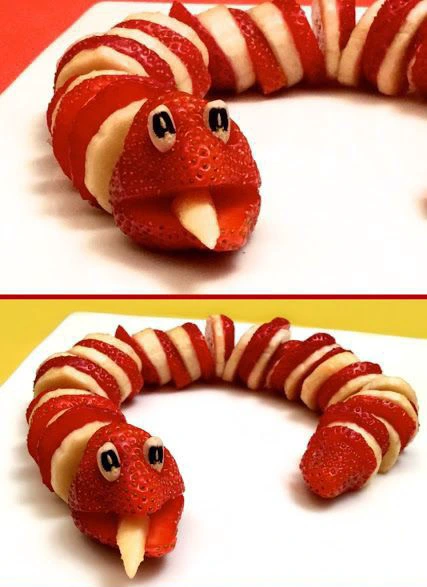 4. Strength of this Tangerine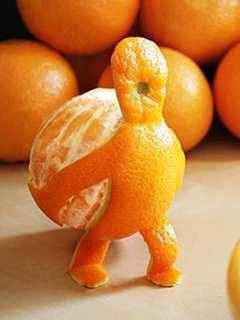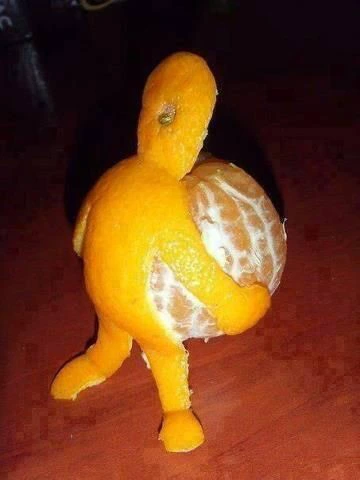 5. These Turkeys must like enjoyment even after death they are still chilling and balling lol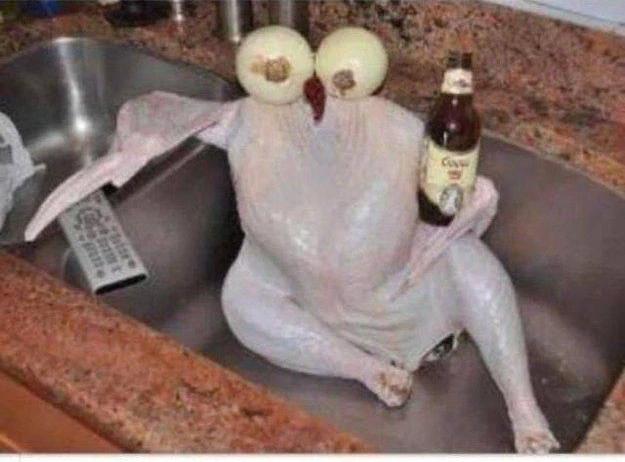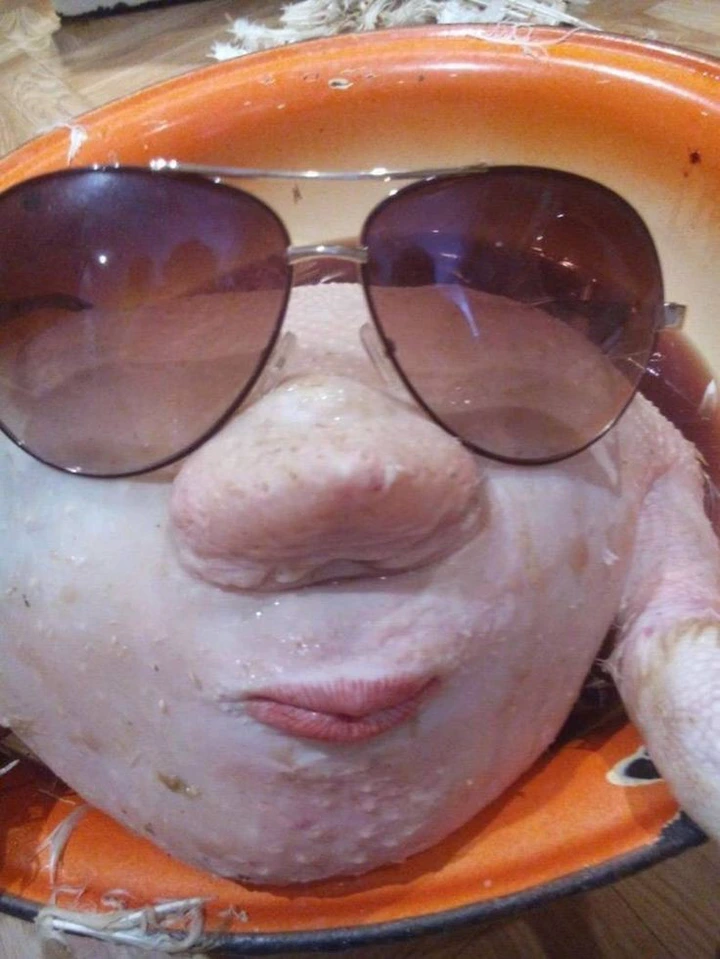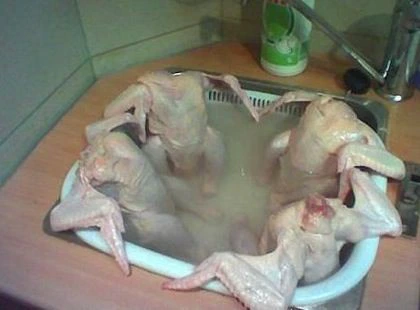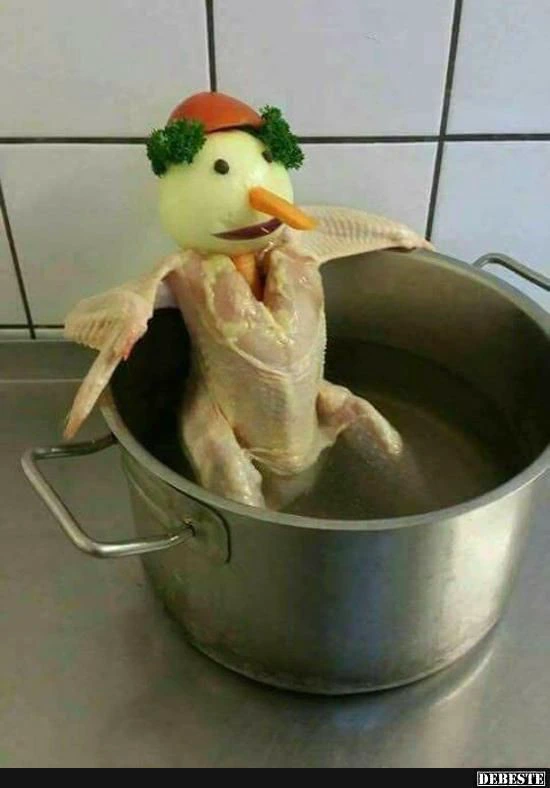 6. Edible cookies baked in shape of guinea pigs and sea emails aww so adorable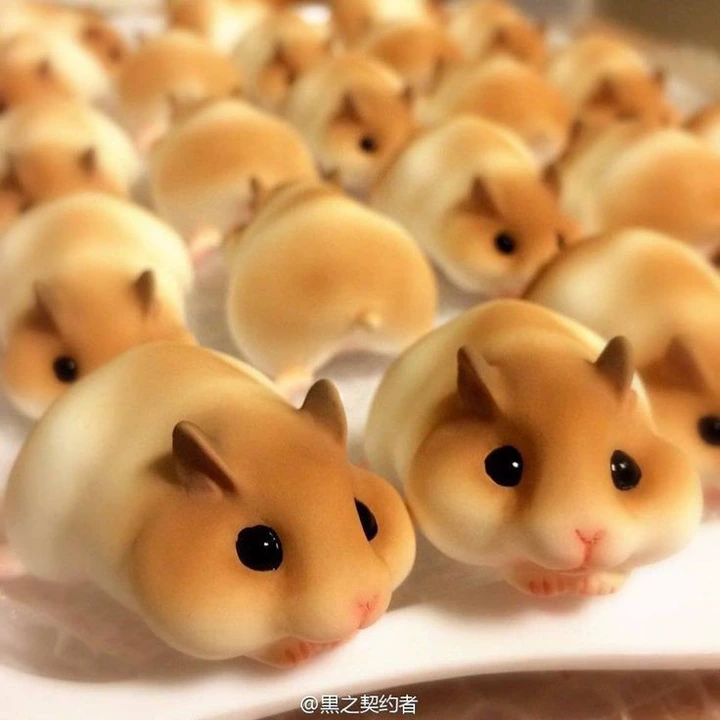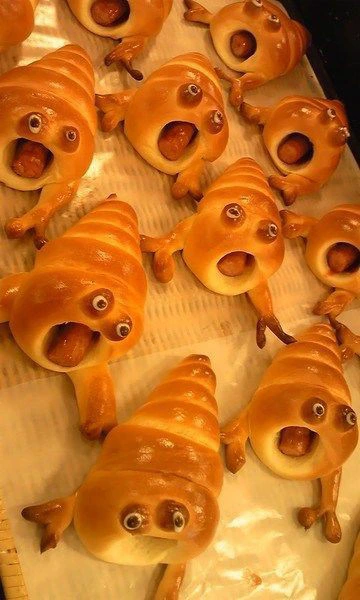 <
8. Who leave in a pineapple, under the sea? Sponge Bob square pants!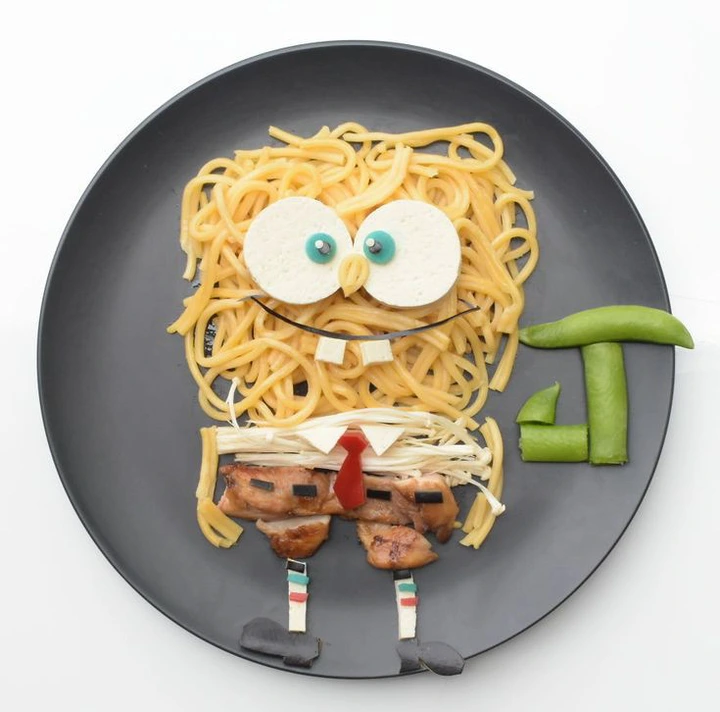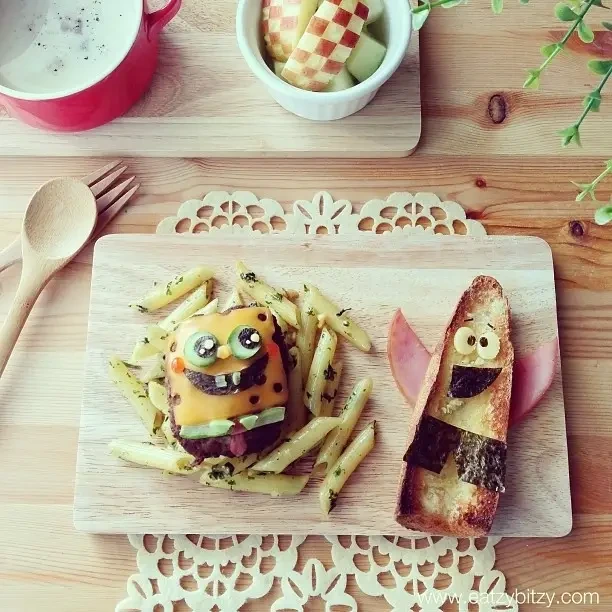 9. Here's for the banana lovers see what you can craft your tasty bananas into aww I can even see captain buzz light year;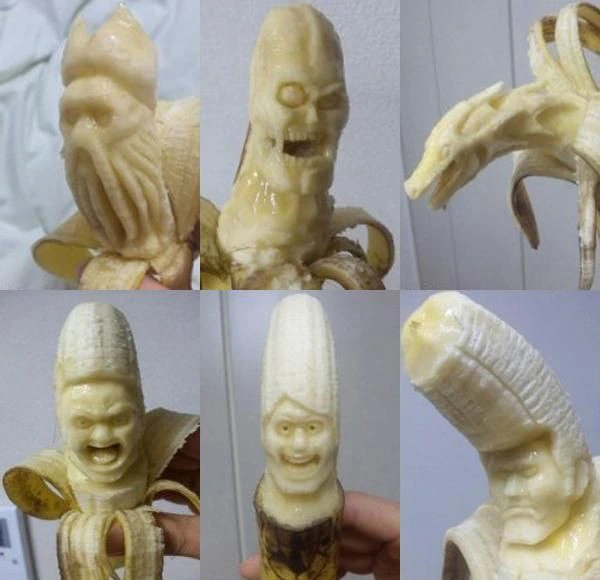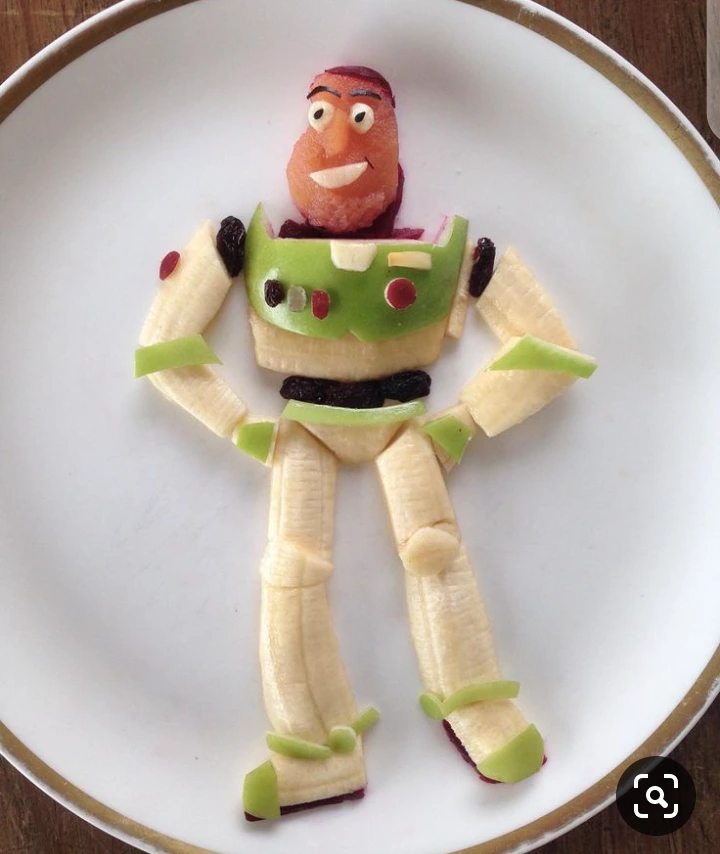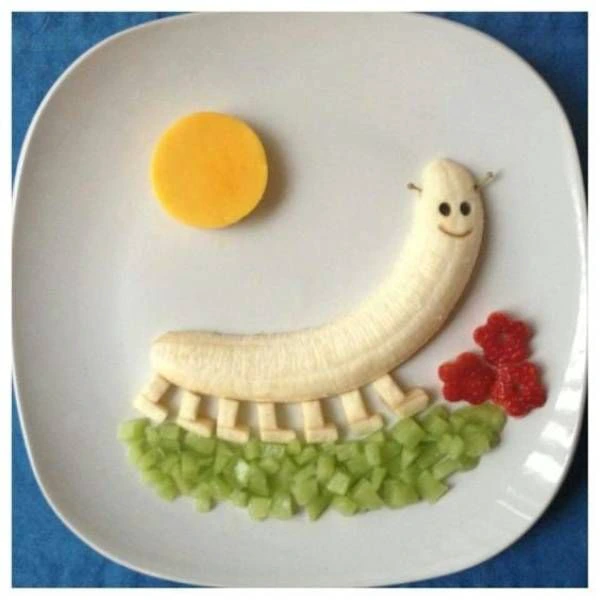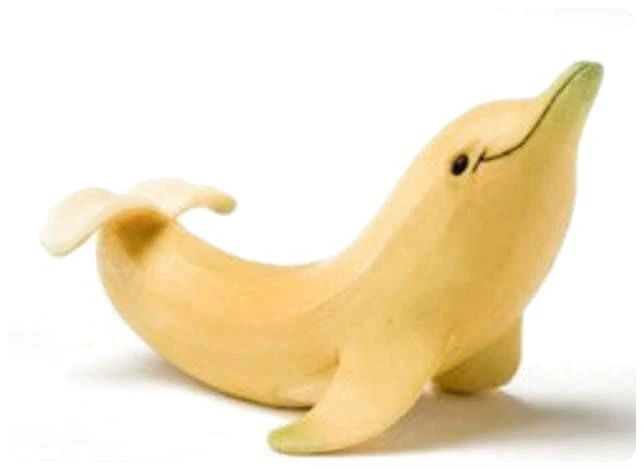 10. Adorable little snail made with a tangerine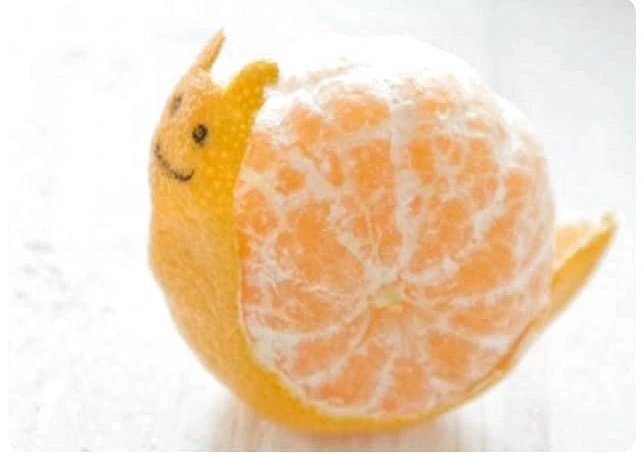 11. Sausage is bae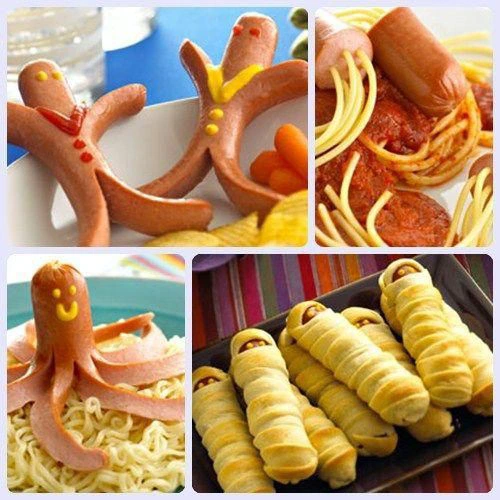 12. Aww our bunnies made with carrots, eggs cucumber and pawpaw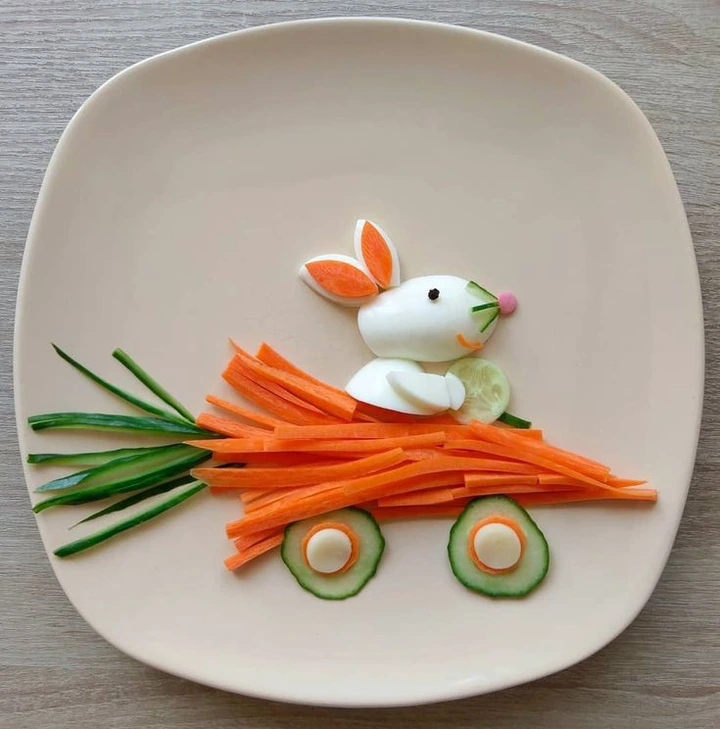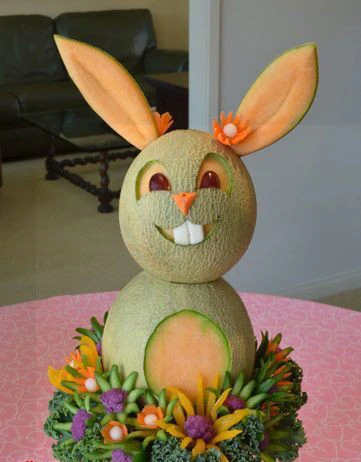 13. This goes to our indomie generation and the Pasta lovers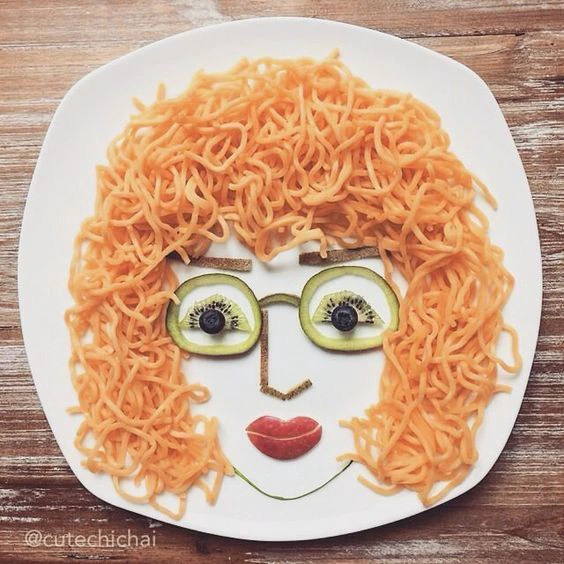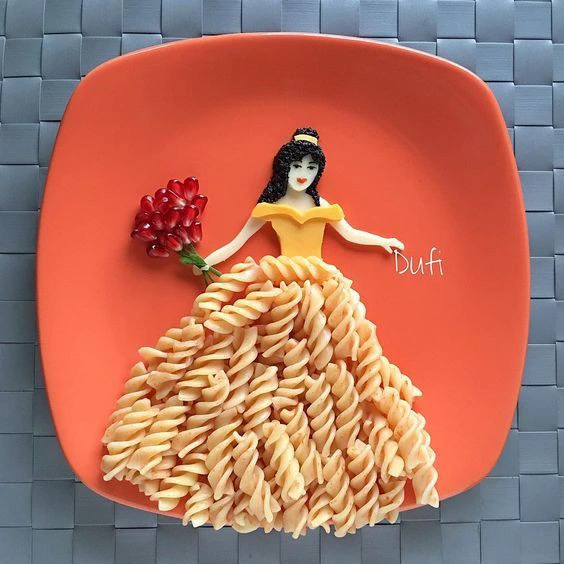 14. Can you believe this magnificent art was made with eggs? Wow me too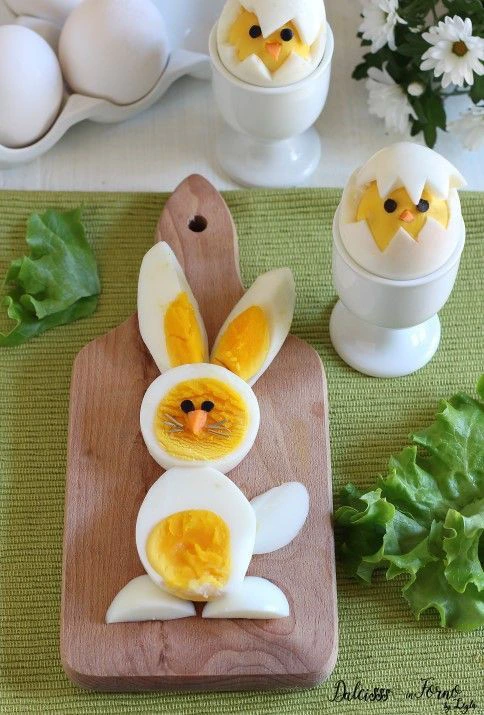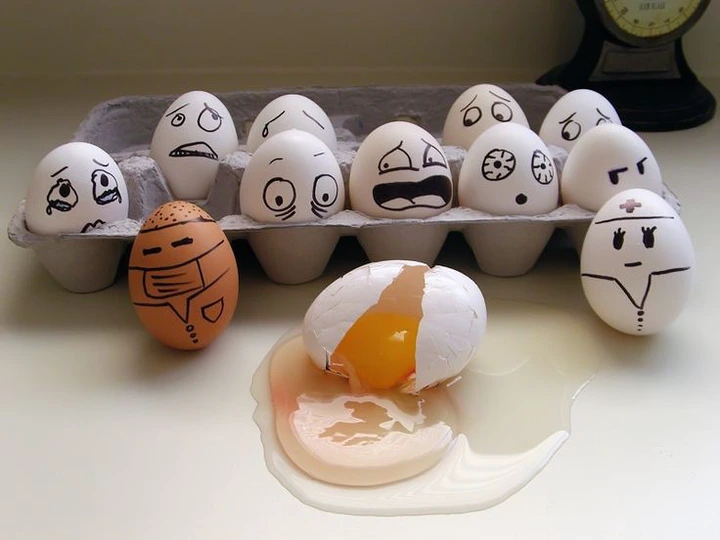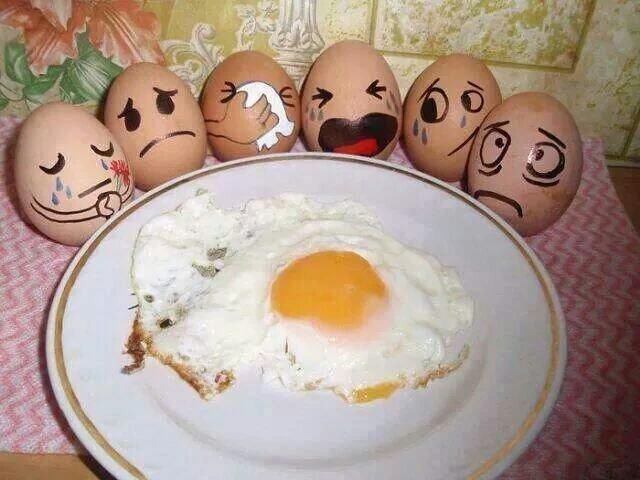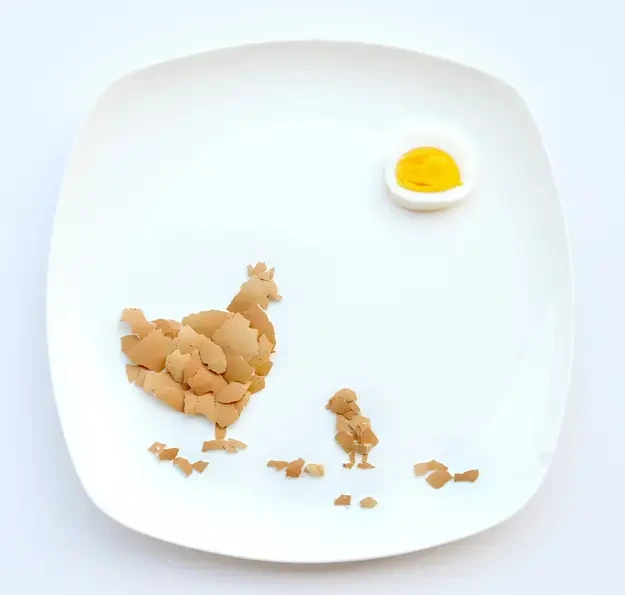 15. This siblings rice loves enjoyment like those turkeysfrom above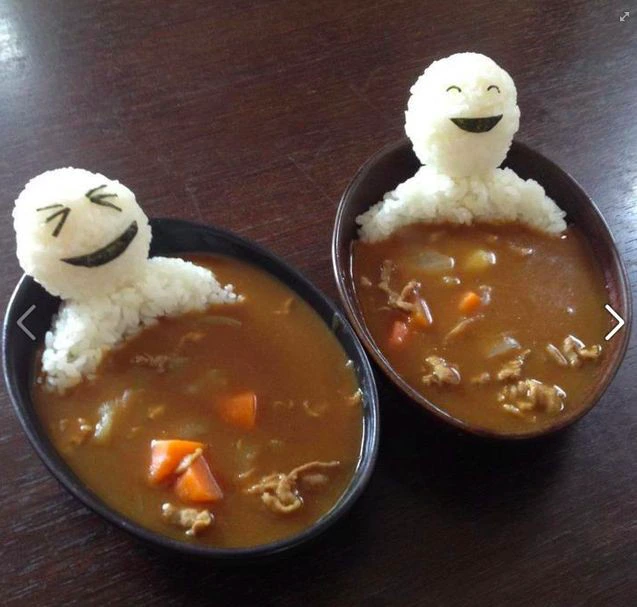 16. Where are my cocumber lovers, come and see this wonderful carvings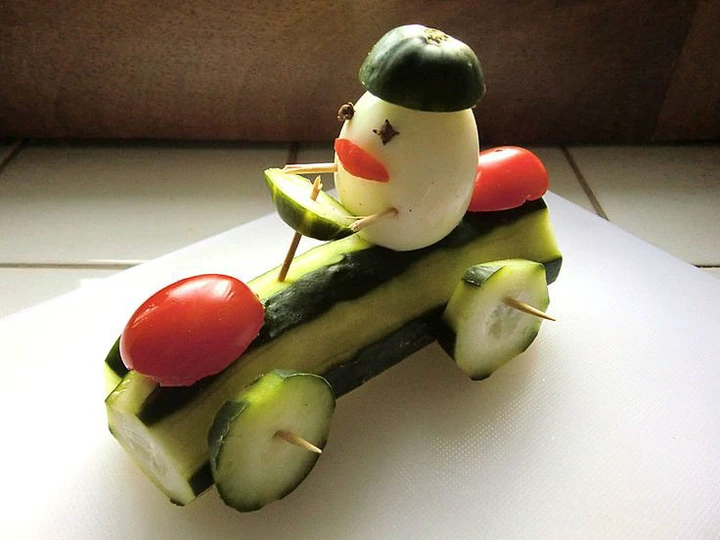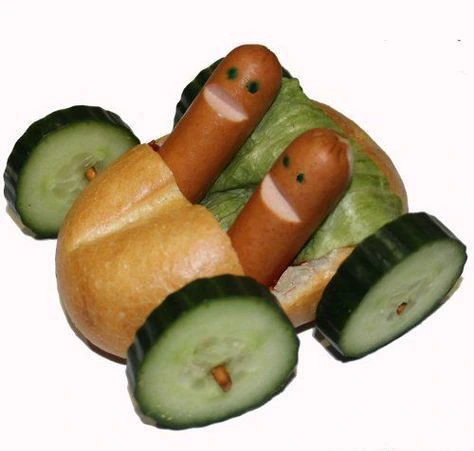 17. Where are my hot dog lovers this is dedicated to you all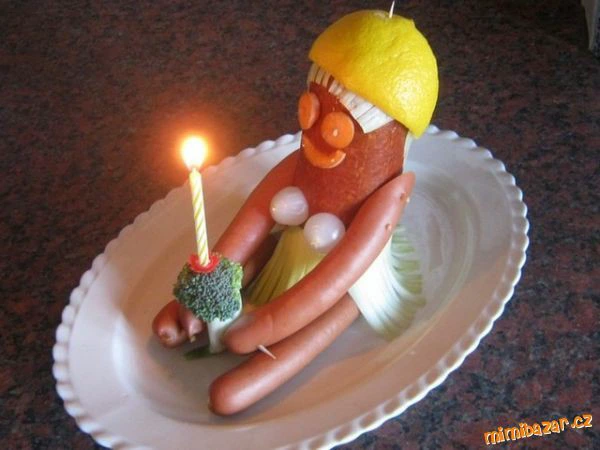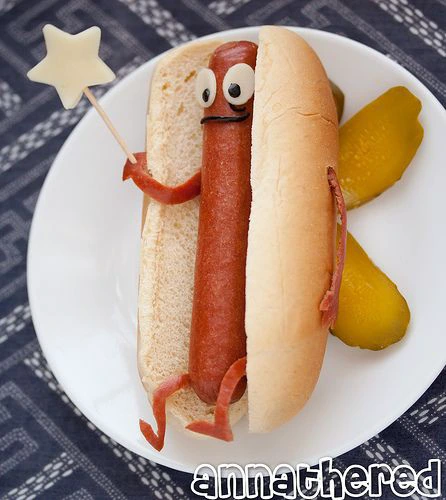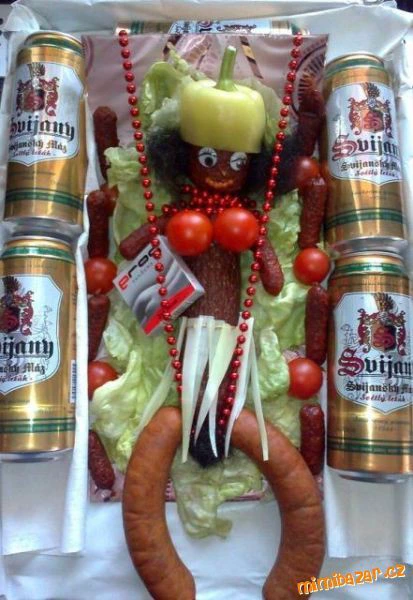 18. Pepper Dem bike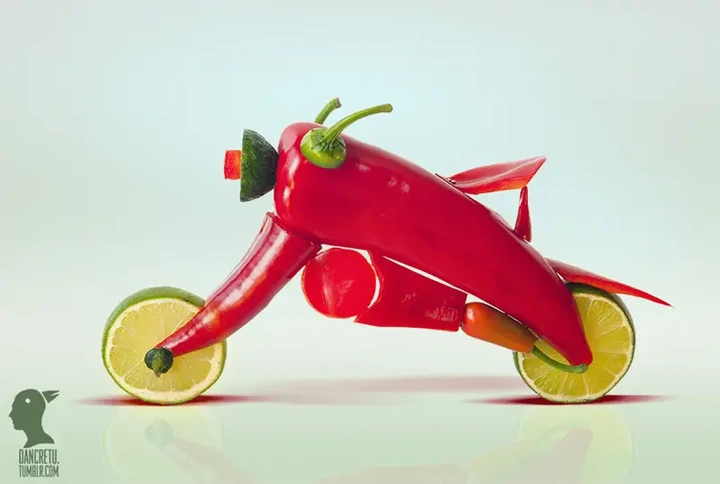 19. Blanket made with fried eggs covering a rice bear lol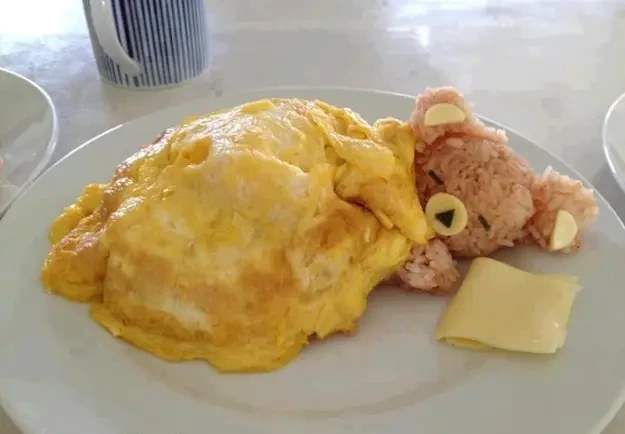 20. Angry birds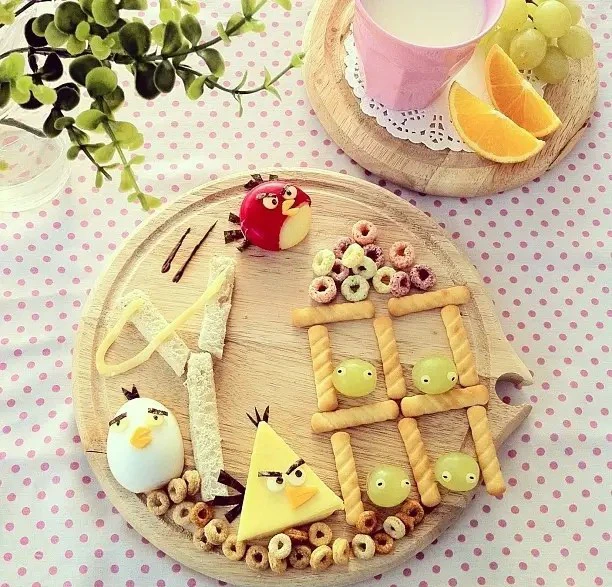 21.Pikachu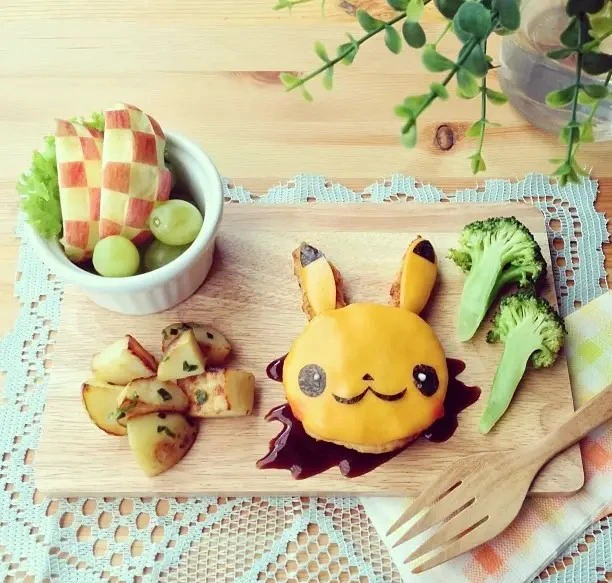 22. A photograph of craft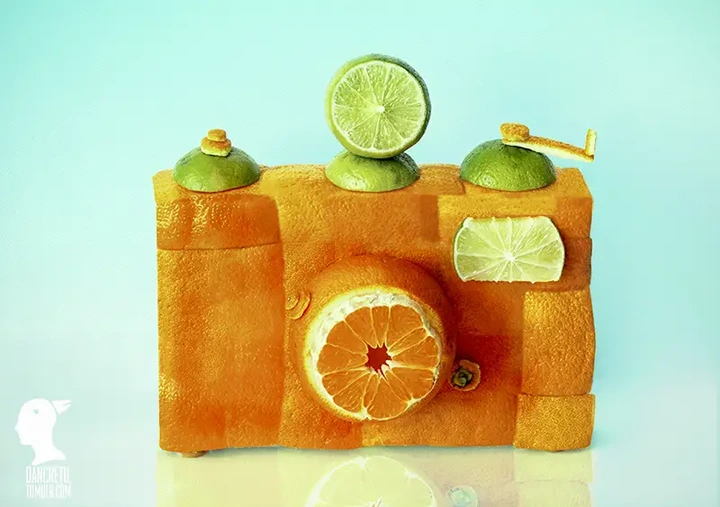 23. A fruit carving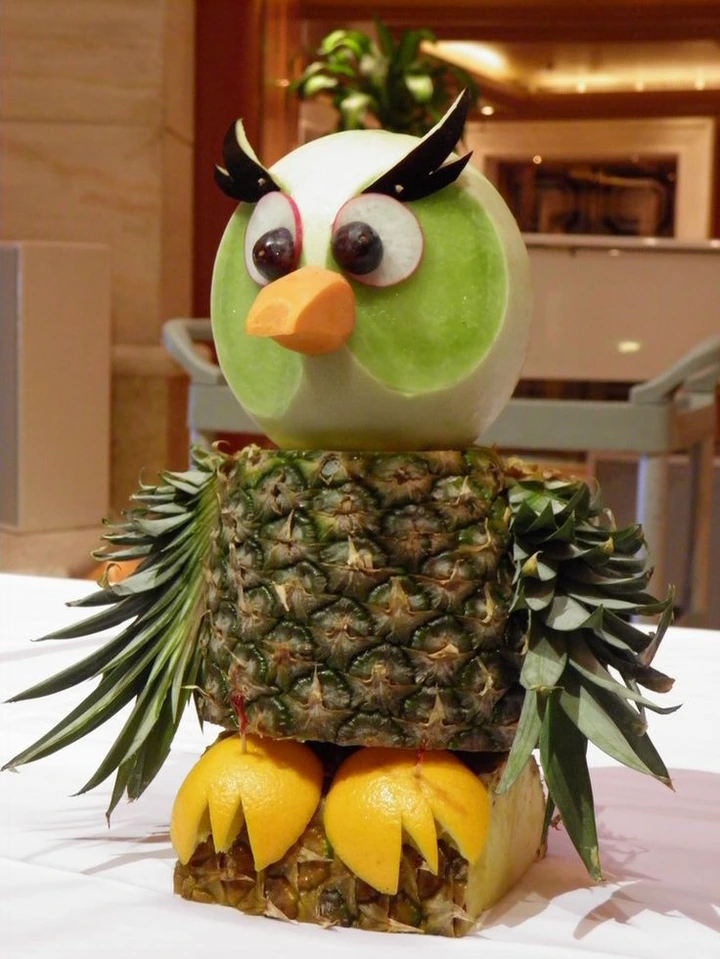 24. Turn off your dirty mind lol