Fiction: My Pastor Called Me To His House For Prayers, I Shed Tears After I Found Out About His Wife
Please note: Pictures in this article are for illustrative purposes.
My name is Jennifer, I was born and raised in a poor family. I find it difficult to eat 3 times a day due to the condition of my family. Despite everything, I was a devoted churchgoer and a choir member for the teenager's department.
How my hatred for the things of God started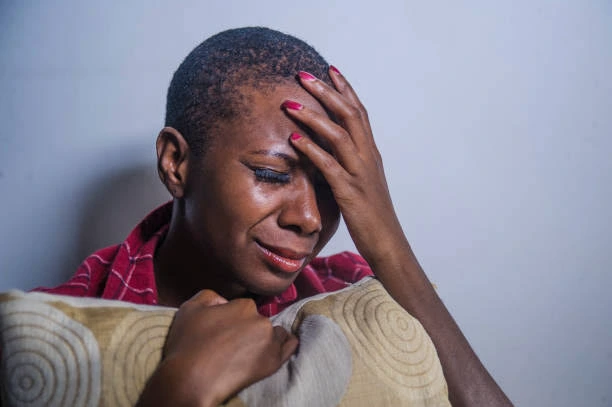 When I failed my jamb last year, I was so devastated and angry because I struggled to gather the money I used in registering for jamb. I was also upset with God for allowing me to fail my jamb because he knows the condition of my family. Because of this, I stopped going to church, whenever any of my church brethren come to check on me, I normally chase them out and tell them to refund me the money I used for jamb.
A month passed since I stopped going to church and my pastor noticed my absence. He came to my house to look for me, I respected him as my pastor so I told him that I can't go to church because God allowed me to fail my jamb.
He told me that he understands my pain then he invited me to his house to come over for prayer and counseling, and to talk about how he can register me for another jamb.
My meeting with the pastor 
When I got to his house, I was a bit nervous because it was my first time visiting him. He offered me food but I told him I'm not hungry even though I was starving.
As I was glancing around his house, I saw a large frame with a beautiful lady and two cute kids. I was moved to ask him about their identity and he told me that they're his wife and two kids.
I was surprised because I've never seen them since I joined the church and I've been a member of the church for 5 years. I asked him about their whereabouts and that was when he explained the story that changed everything and changed my way of thinking.
The tragic incident at the crusade
He said 7 years ago, they gave birth to a twin boy and girl. Just a year and some months after their birth, his wife got a promotion in her job and she was transferred to the United States.
She took the kids with them and that's where they've been living until they came back two months ago to pay a visit to the pastor. At the time they came back, the pastor was in a village hosting a crusade that will last for a week so they moved straight to the village and they finally reunited after 5 years.
The kids weren't used to village life so they fell sick after spending 4 days in the village, the pastor asked his wife to stay back in their lodge and look after the kids while he went and minister in the crusade ground, that was also the last day of the crusade.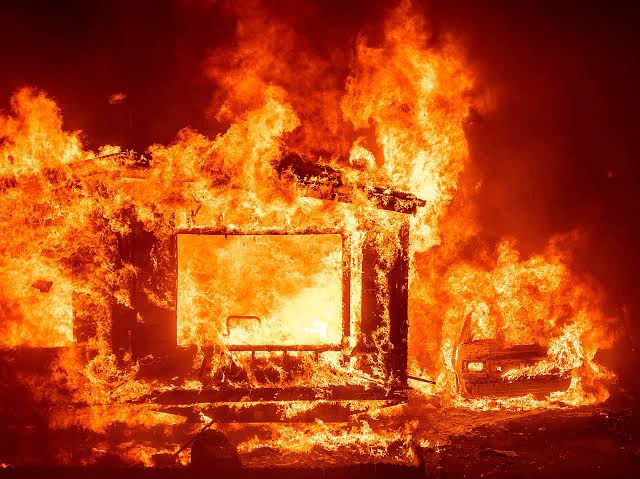 After his powerful ministration in the crusade, he received a message that his lodge is on fire. He rushed back only to find his lodge burnt down, they searched everywhere and they couldn't find his wife and kids. They concluded that they got burnt to ashes in the fire.
My new life
I shed tears after hearing the tragic story of how my pastor lost his wife and only kids in a fire accident while doing the work of God. I said to myself that my pastor has seen worst than failing an exam and he's still serving God, I was motivated to serve God. I and my pastor also became good friends.
After 2 weeks, my pastor told me that he's going on a trip to that village where the fire incident happened to see how the brethren are doing over there. I insisted that I want to follow him and he allowed me to come along.
Our stay with the kidnappers
On our way to the village, some group of armed men attacked our bus, collected our money and phones then forced us into the forest with them. We were about 24 in number.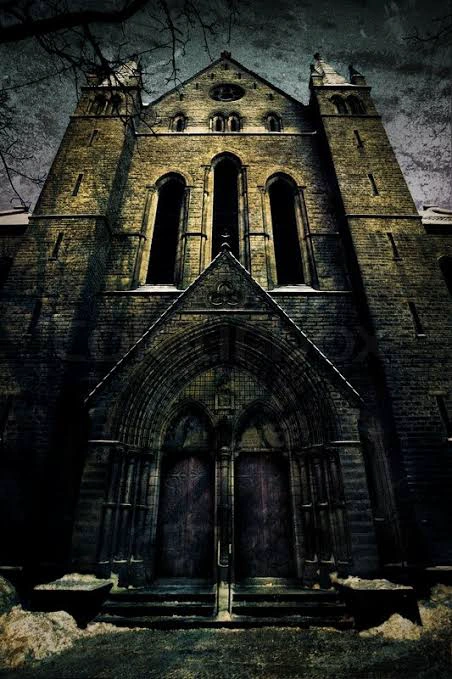 They took us to a large hall in the middle of the forest, the hall is very large and filled with people whose hands are tied. I was scared but my pastor told me that God will deliver us. I and my pastor started singing and praising God, they told us to shut up but we refused to listen.
Pastor and wife reunion
They carried us to another part of the hall where we saw other people singing, I was excited to see other Christians and when I looked, I saw that the chorus leader looks exactly like the beautiful lady I saw in the portrait at the house of the pastor. I called the attention of the pastor and pointed at the lady, he was shocked and he called her out by her name. He finally reunited with his wife and his kids were also alive.
The truth behind the crusade incident 
His wife then narrated how some men broke into their lodge, kidnapped her and the kids then burnt down the lodge and they've been there for the past 2 months.
He said they normally kill one person every day to use for ritual and they feed them once a day. She said it'll get to her turn to be killed in 3 days.
How God rescued us from the kidnappers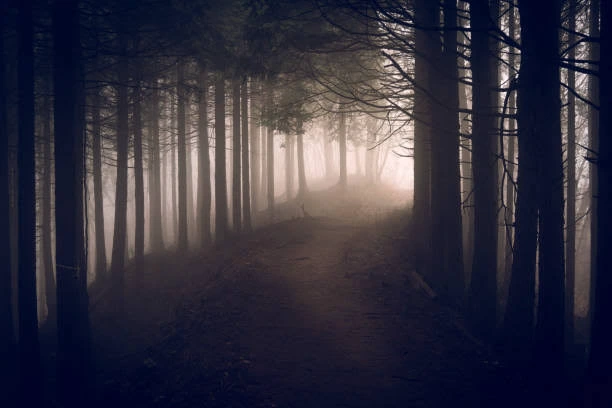 After hearing this, we prayed and cried to God endlessly to save us. When it got to the day of her death, a kidnapper putting on a red gown dragged her out and the chief ritualist came out to perform his incantations. Meanwhile, the pastor, me, and others were still praying and crying to God.
After the chief priest did all his incantations, he slapped the kidnapper that brought her, he said he brought a forbidden fruit to give to the great spirit. He ordered the kidnapper to take her out of the place and everyone related to her. The kidnappers then took us out of the place including other Christians that prayed with us and they dropped us at the wayside. They gave us back our phones and money and ordered us to leave that we have corrupted their holy ground.
We traced our way home and shared our testimony with the church Brethren. We celebrated and gave praise to God for saving us.
My new life in the United States 
3 months later, the pastor's wife received a call to return to the United States to resume her job. She asked me to come with her and I accepted, we spoke to my parents and they agreed.
That was how I traveled out of the country, I started a new life and secured good grades in my education over there. I also continued sharing the word of God over there and I converted many to Christ after sharing my story with them.
Lesson to learn 
Jennifer blamed God for failing her jamb but she never knew God has something bigger in store for her. The plan of God for us can only be delayed but it can never be denied.
No matter what we are going through in life, we should learn to be patient with God and it will always be well with us. If you believe that God still heals, saves, and delivers then leave an Amen in the comment section below.