Why i Chose to Date Sugar Daddy Instead of Young Boys of My Age, Lady Says in Ghana (Fiction)
My name is Isabella, I am 21 years old and I live I Kumasi Ghana alone. Although, I was living with my parents since I was age 1, till I got to the age of 16 when I moved out of my Father's house in Kumasi to live with a female friend. But that is not all I want to tell us in this article. I wish to tell my readers why I chose to date old Men, instead of dating guys of my Age, as I pen down my story below.
Like I have told us earlier, I moved out of my Father's house to squat with a female friend of my by name Jenny, a girl of 17 years who has already gotten herself an apartment at that age. Each time I ask her how she managed to get such beautiful and we'll furnished apartment, she will tell me that it was her parents that funded her with the finance to acquire such luxury.
Well, I ignored her and was kinda sad that my parents could not provide me with such luxury and opportunity. Knowing fully well that they have the financial capabilities to fund me with finance to acquire my own desires of having my own apartment. But each time I approach my parents and seek for their opinion for me to have my own apartment, they will decline. They will keep telling me that am too small to live alone. And that I don't anything doing, no job. Instead I should focus on my studies now. But I later moved out without their knowledge, then after a while I came back and informed them I moved in with a friend.
While I was living with my friend Jenny, I noticed that many men do visit her in our apartment. Sometimes she lives with these men and won't return back till the following day. Each time I ask her why she chose to mingle with men of the same age with his father, she will boldly tell me she prefer them than young boys because they pay her well and takes care of her personal needs.
After some years, I noticed that Jenny has already gotten herself a lot of achievements at her age, even got herself a car. So I decided to join her type of lifestyle. I had to quit the relationship I had with my ex boyfriend because he barely have money to buy clothes talk more of taking care of me. So I approached Jenny and asked her to introduce me to some of her Sugar Daddy, and she did.
Within some months, I was already counting lots of money my sugar Daddy transfers into my bank account. He got me an apartment because when he visits me in Jenny's apartment, we get distracted at times. He furnished it by himself, and even got me a car six months later after I moved into my own apartment. And I hide all this from my parents.
I achieved a lot of things which my ex boyfriend could not provide for me. At my age, I already have a car. At my age I live in my own house. At my age, I already have a salary allowance, not withstanding that I don't work, but my baby funds my account every month for upkeep. At my age I can boast of cruising and making travels to expensive hotels and Relaxation Center.
And the good news of it all is that my Baby has promised to marry me before the end next year. Then he send her old wife packing so that I will enter. And I have accepted that because I don't want stress in my life. How can I see all this Luxury and chose to date small boys who have nothing to offer. And I think is high time young girls wise up and stop all this relationship with young boys who are not buoyant enough to take care of their woman.
And personally I don't see anything wrong in a dating an old man. Hence the both of you love each other and the money is there to take care of you, then you guys are good to go. There is even much advantage you are privileged to when you date an old man. He won't stress you in the other way. He won't cheat on you. They don't live long in life, and when he dies, you will acquire all his wealth to yourself alone. So you see why I chose to date Sugar Daddy instead of Young Boys of my Age.
What's your thoughts on this. Do you think she is following the right path and step to a better life. Kindly share too let's gather people's opinion on this.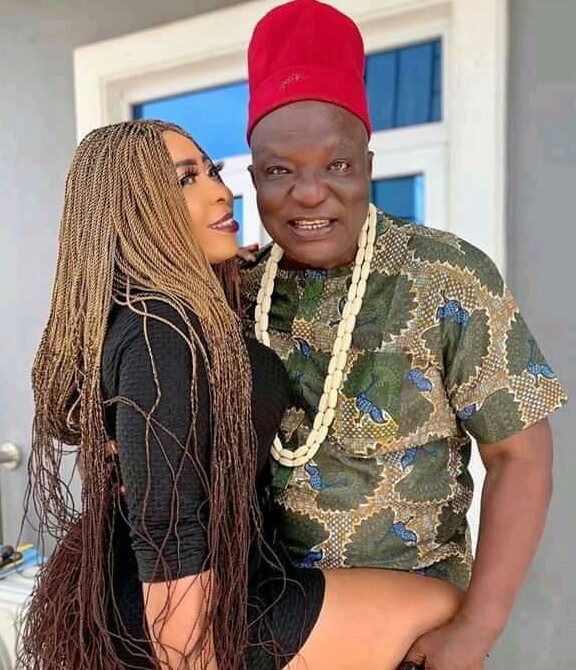 Note that the picture used in this article is a fictional One
Content created and supplied by