Good People Still Exist: See Photos Of An Old Woman's Falling House, Rehabilitated By A Kind Lady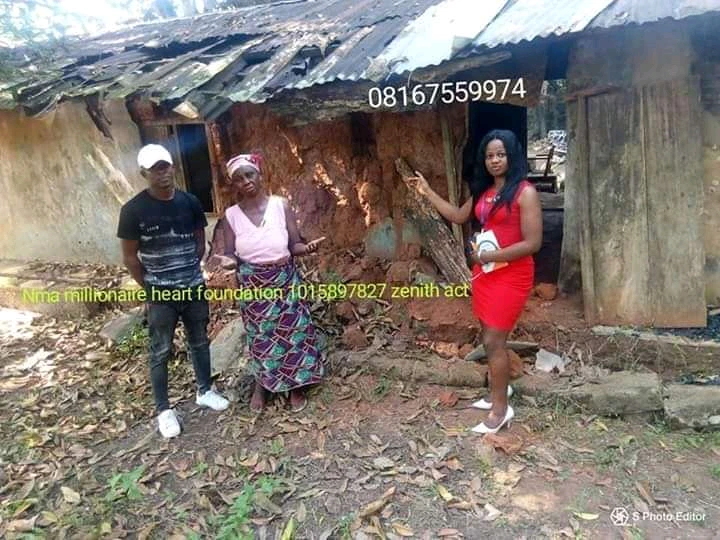 Been kind to others, a behaviour marked by a pleasant disposition, and concern and consideration for others. It is considered a virtue, and is recognised as a value in many cultures and religions. Kindness is considered to be one of the knightly virtues.
Am not trying to emphasise much on kindness but I was moved to, because of the work of kindness which some people who are laid and moved in spirit did for an aged woman by coming to her rescue when she beckoned to.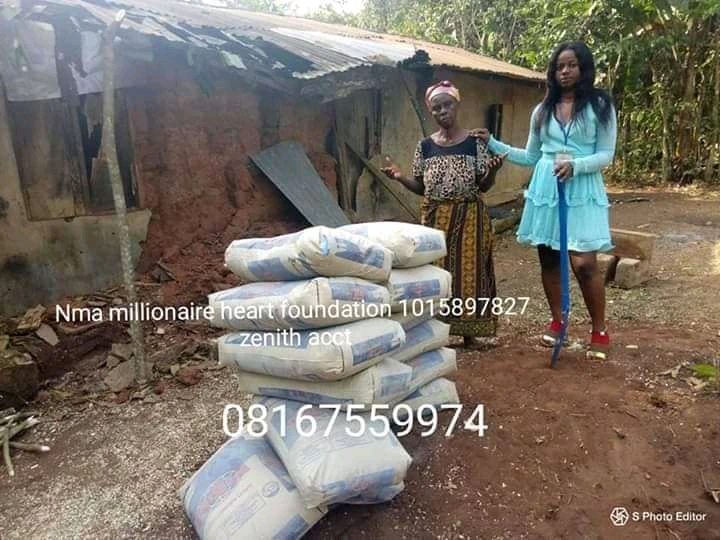 This is Mrs Augusta Anosike family from umuachoro Itu Ezinihitte Mbaise in Imo State, who has been living in an old falling mud house for years with her family.
According to Nma Millionaire Heart, on 25th of December 2019, she (Mrs Augusta) cried to her to come to her aid for shelter, and God used her and her friends to wipe the woman's tears away by eracting this two bedroom bungalow for the poor widow.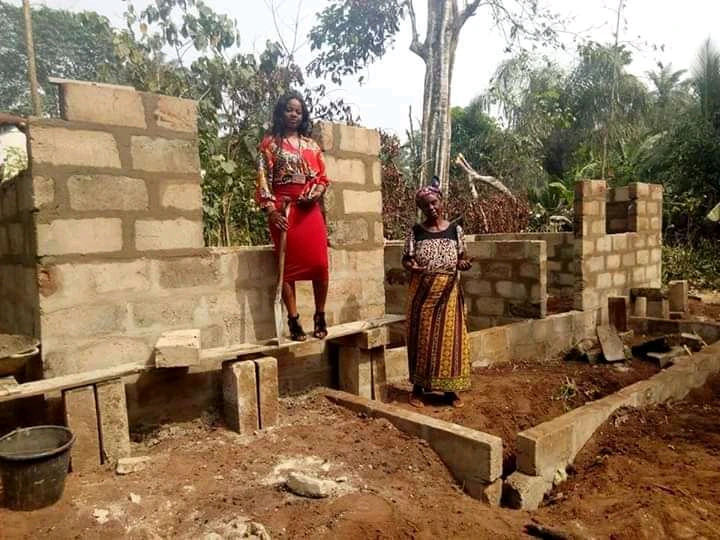 She said, it was not easy but God made it possible within a month. Now mama is happily living in her new apartment courtesy Nma Millionaire Heart and friends.
This is what it means to treat people positivity at challenging times, for being who the person is and not despite being who the person is, to me is helping a person without losing one's true self to negativity. And sure they did not rather, God is on her side and she has been doing more after this.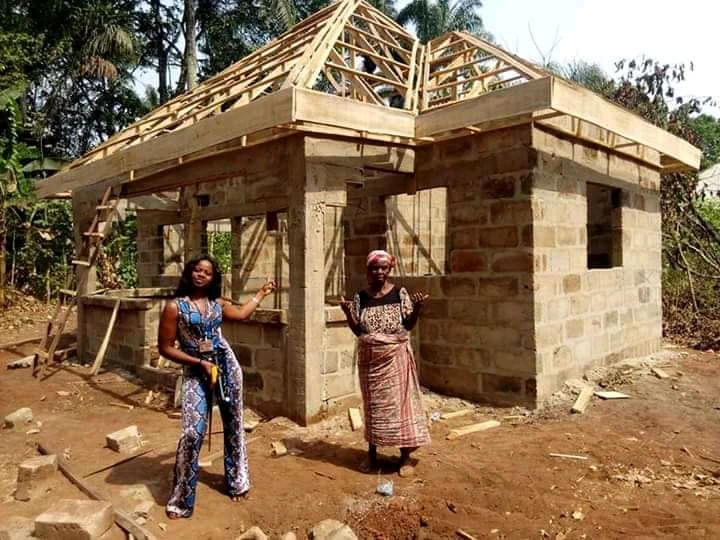 The beautiful photos of the completed house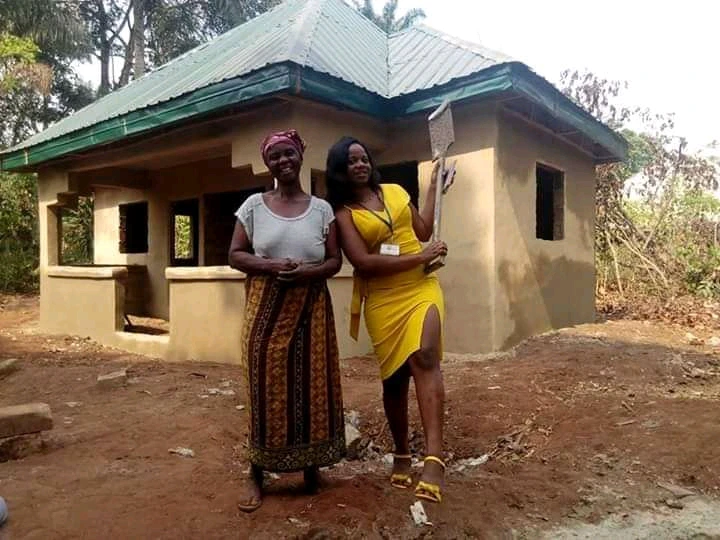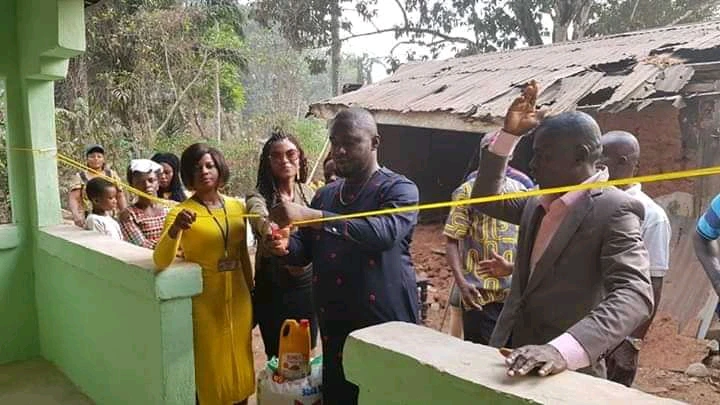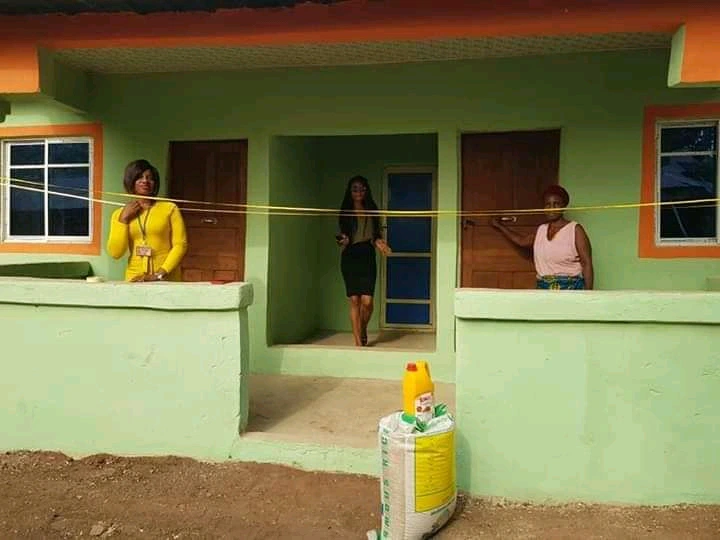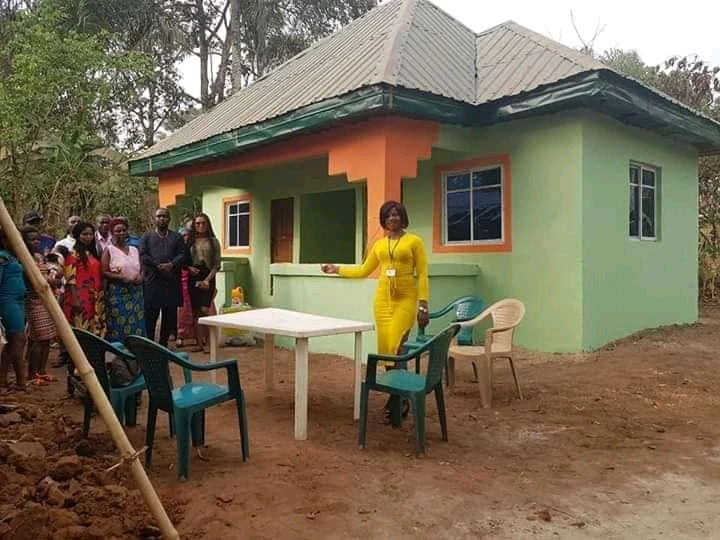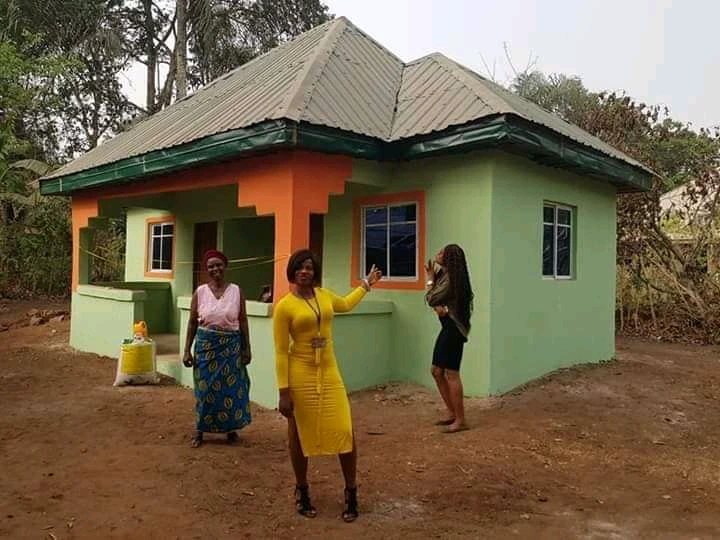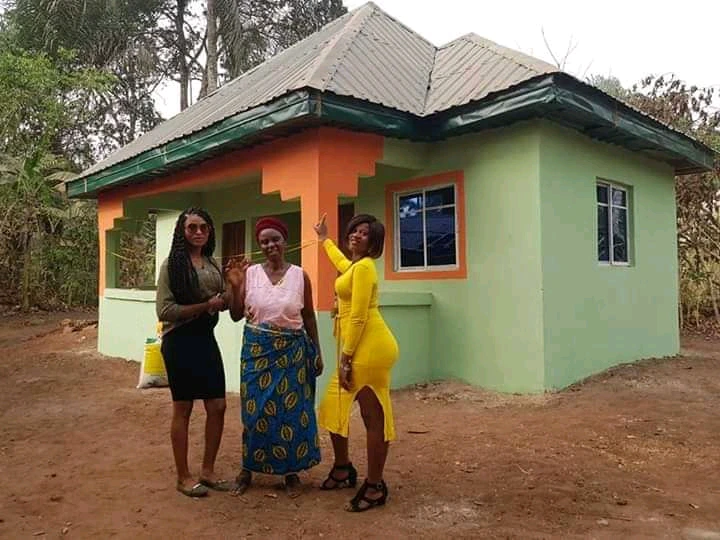 It is important to be kind because it makes you feel good about yourself. Doing things for other people helping them with anything that can prolong their life, it will sure make you feel warm that you accomplished something.
To the people that support, words of encouragement and sharing out the story for her act of charity towards the widows and orphanages children, the God of impossibility will do same for you all.