Nigerian lady with the Facebook username Abimbola Iyabode has taken to one of the Facebook dating group, she has narrated how a guy got her pregnan several time when they were still in the University and now the same man has abandoned her.Abimbola is seeking for an advise on what to do as she has been together with a man for 13yrs, the first child came during our 3-4yrs of knowing each other. They haven't married each other yet neither did she know the guy parent. She said her parents advise her to continue schooling first so she continues staying with them.

After 2yrs, Abimbola got pregnant again for the man again and still her parents still insisted that she should stay with until she is done with her studies but the parent allowed her to be visiting the man anytime.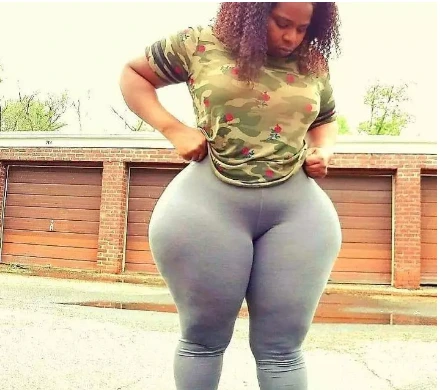 During her final year, she got pregnant again for the third time making it 3 children now.
Abimbola parents were so frustrated and asked her to leave their house.
When She get to boyfriend's house thinking with the intension of starting a new life as a wife and mother but she still had to finish school with her kids burden.
The man later start developing some strange attitudes and begain to beat her several whenever an argument occurs between them. He never let her go out for work so that she will be able to complete her school registration fees.
She later left the man and returned back to her parents house so that she will be able to finish her school. The man never develop any feelings to find out how is doing ever since then.
After her studies , the man came but without anything intention of marrying her.
Abimbola is soconfused and frustrated as she do not know what to do now.
She is seeking for advise guys!
What advise do you have to offer?
Below is the screenshot of her post on Facebook;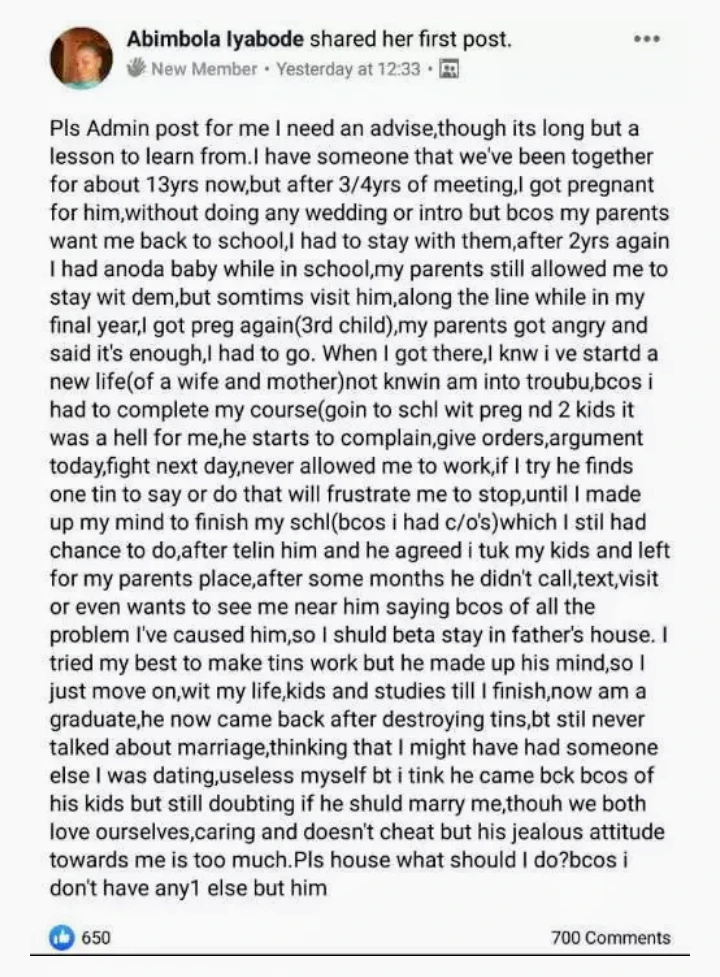 Content