His Expensive Range Rover Was Burnt Beyond Repair After He Mistakenly Slept Off During A Ride At 2am
The remains of a man's car after it was involved in an accident has got people reacting. The tragic incident happened in the early hours of 31st of January around 2am in Abuja. According to reports, the owner and driver of the car slept off while driving.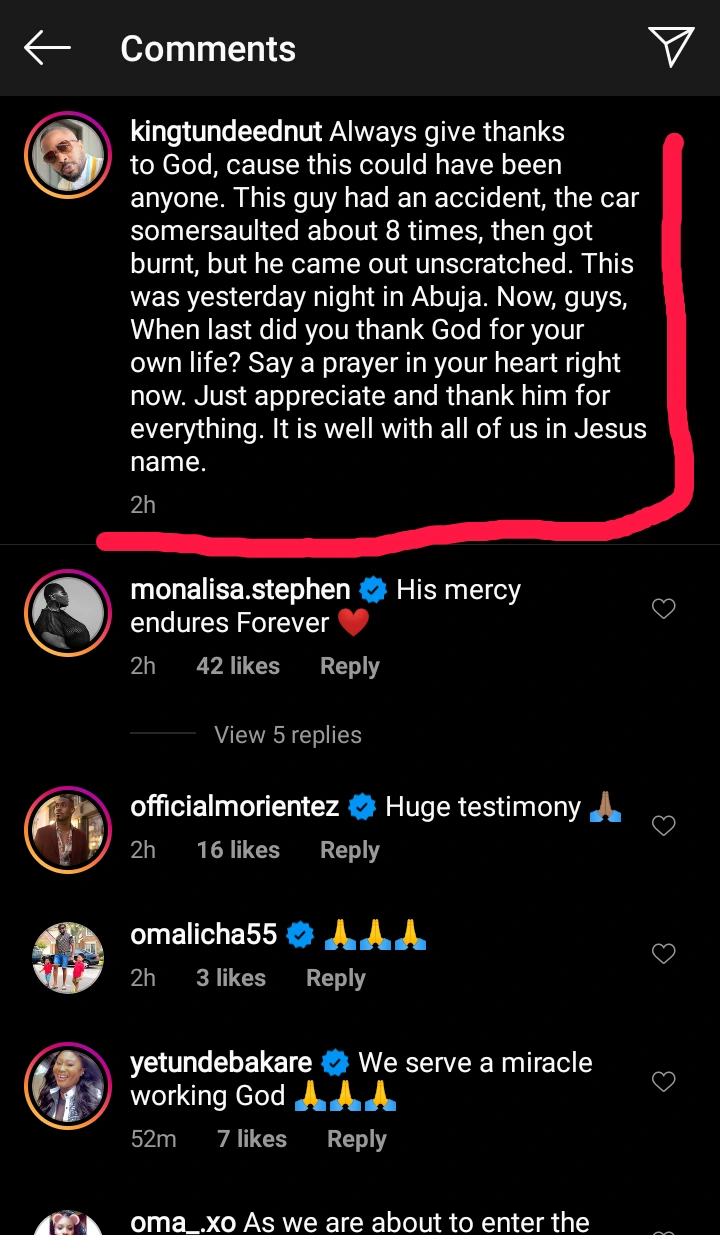 After surviving the crash, the owner of the car explained to a friend what happened on that Sunday morning. He said he was tired and he accidentally slept off while driving, his car lost control and somersaulted eight times before bursting in flames.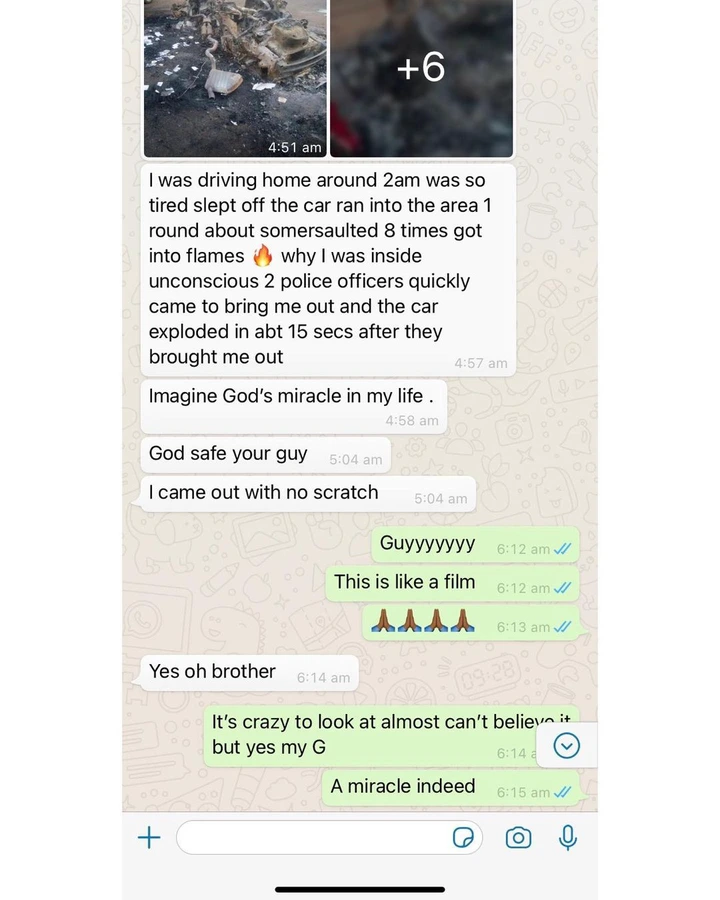 Fortunately, the police were around to quickly pull him out of the car before it exploded.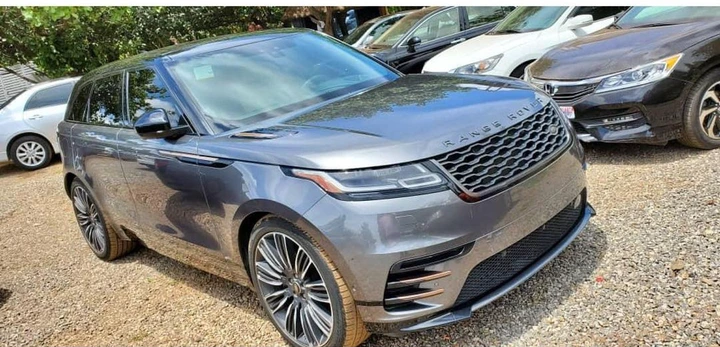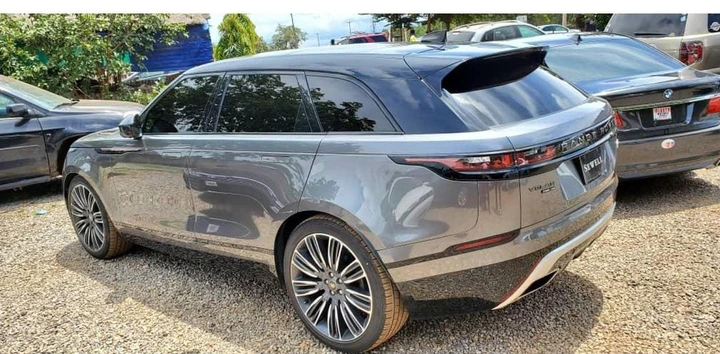 Photos of his car before the accident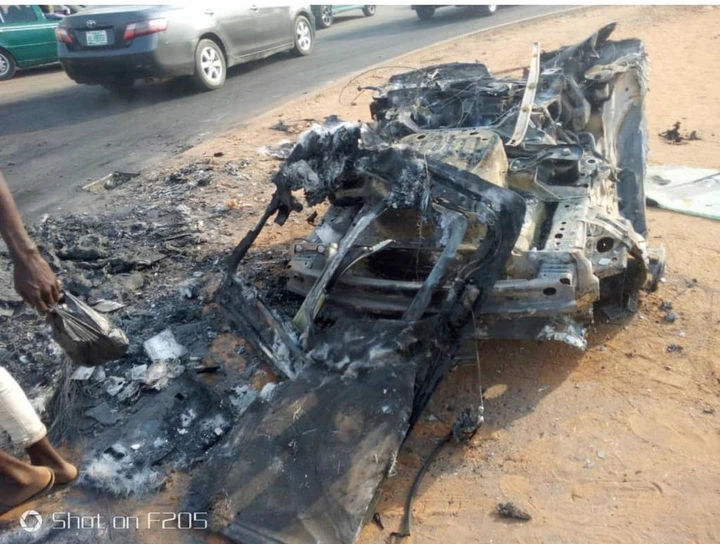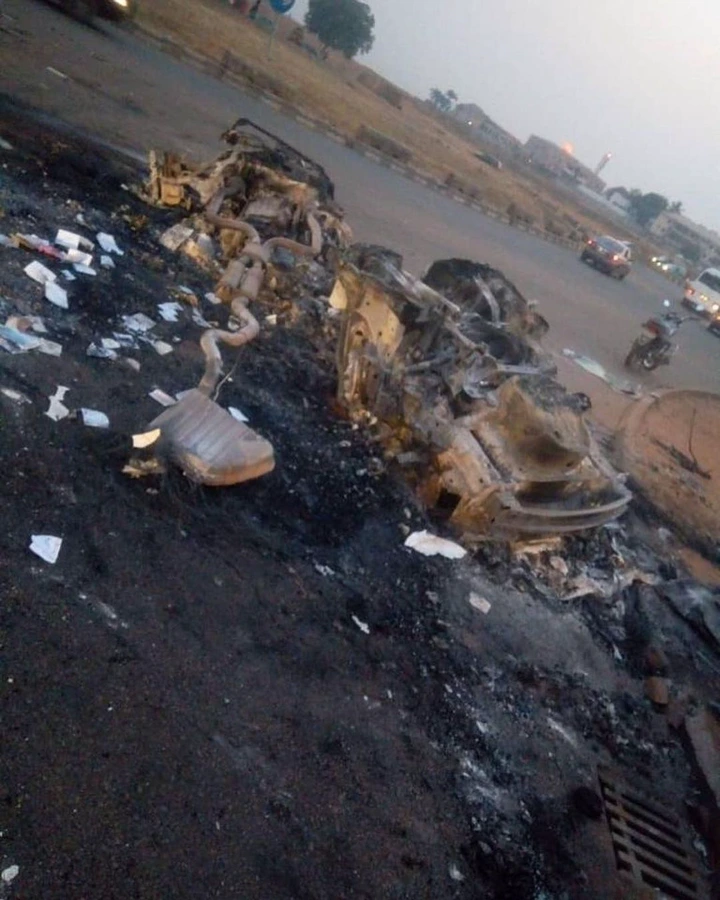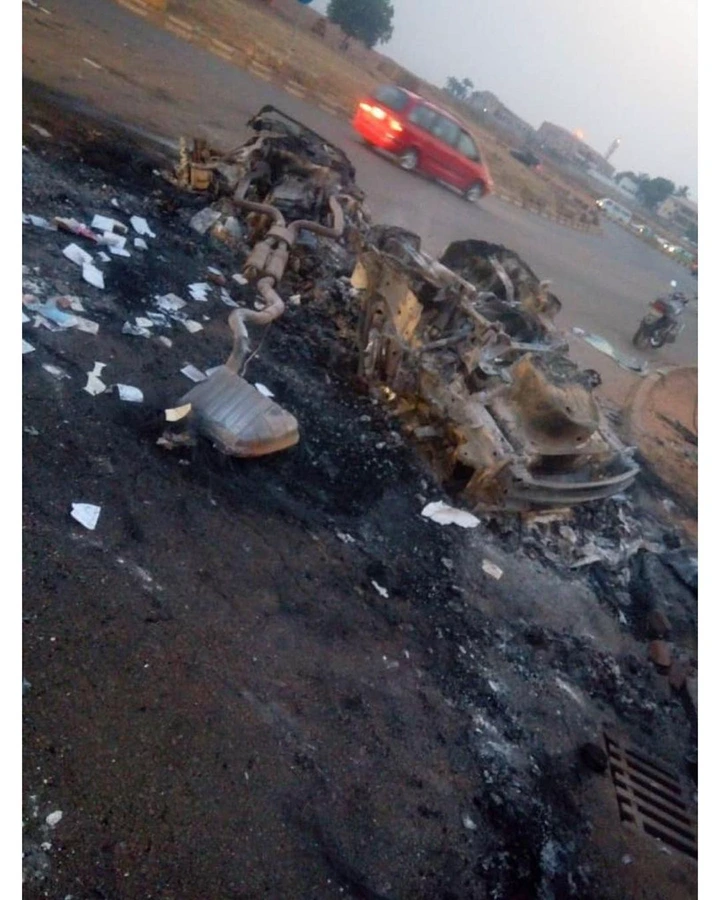 Photos of his car after the accident
His expensive Range Rover was burnt beyond recognition, thank God he survived the crash. Though he may have lost his car, there's nothing more valuable than life. Let's thank God for saving his life.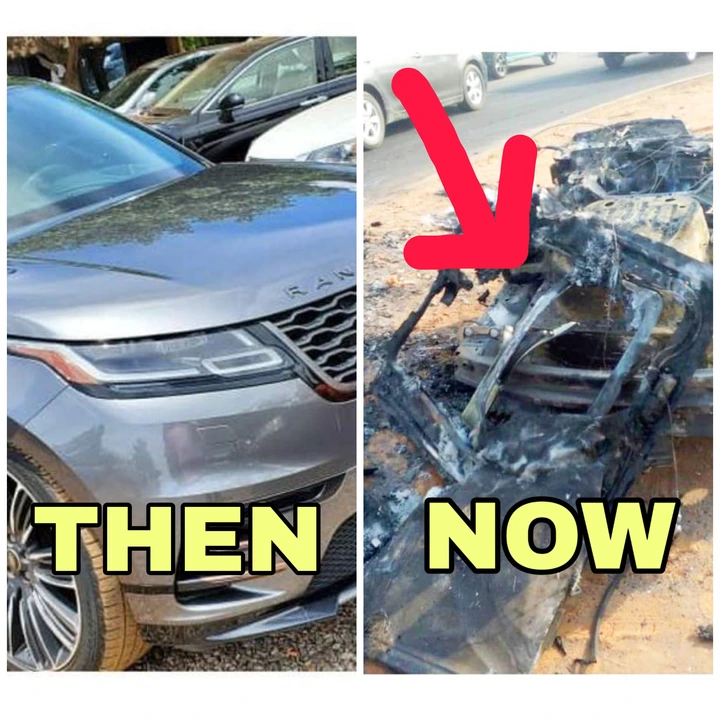 Feel free to leave a like or a share.