How This Lady Smuggle Million Cocaine, So Many People Do It
In a bid to make quick money, some people end up subjecting themselves to be used as tools for dubious activities. Despite knowing the risk attached to some of the acts they choose to engage themselves in, they still end up doing it just because they feel that they are too smart to get caught.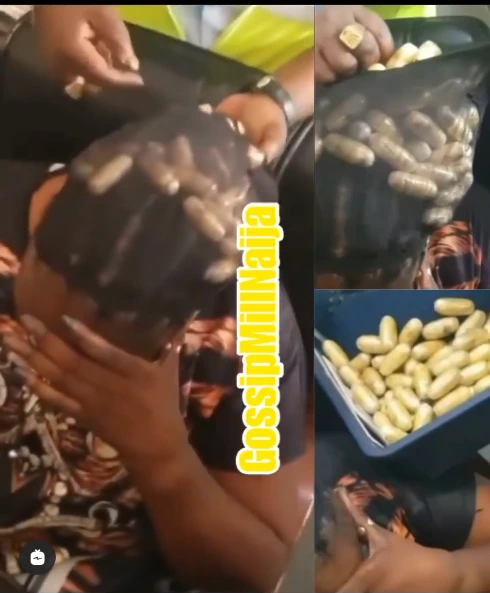 A video was shared on Instagram and in the video, a lady was seen being ransacked at an Airport after it was discovered that she was trying to smuggle Cocaine. The Cocaine was wrapped into small bits like sweets and she put it on her head, she then wore her Wig ontop with the hope that the airport officials would not think of searching her hair.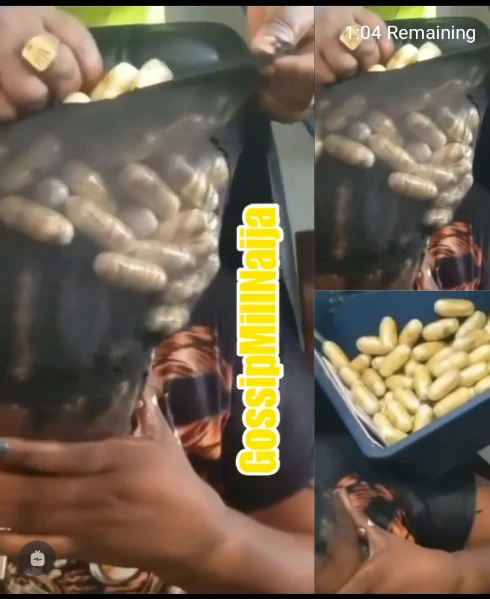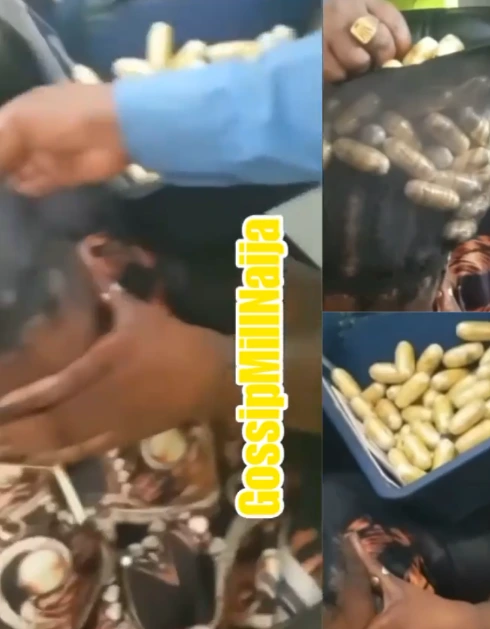 It is still unclear how the airport officials were able to find out she had drugs hidden under her Wig but she was eventually caught. The perpetrators of such crimes fail to understand that airport officials go through rigorous trainings to detect such smuggling schemes during clearance and as such, thy would likely be caught.
See how people reacted to the video: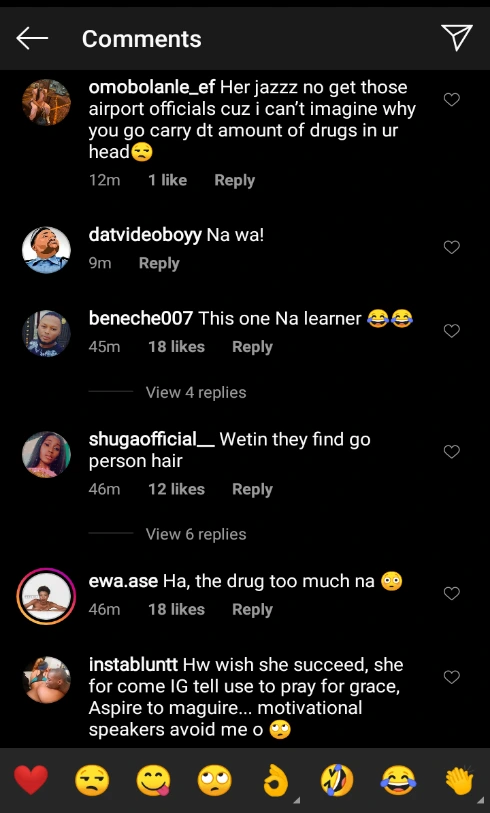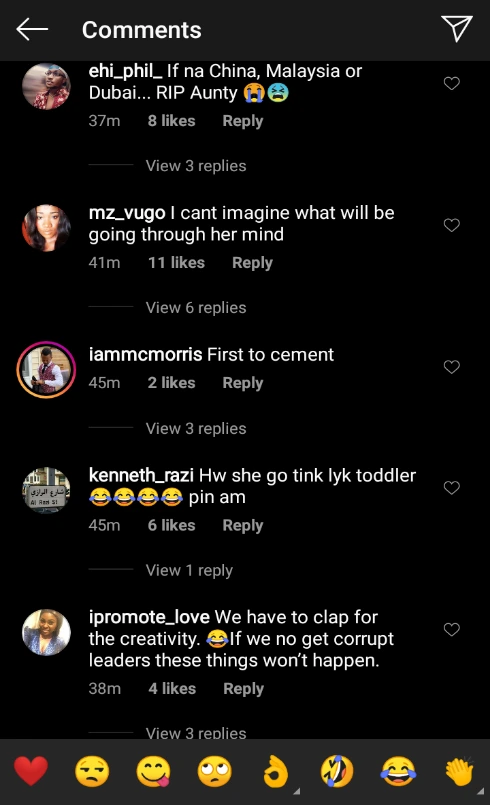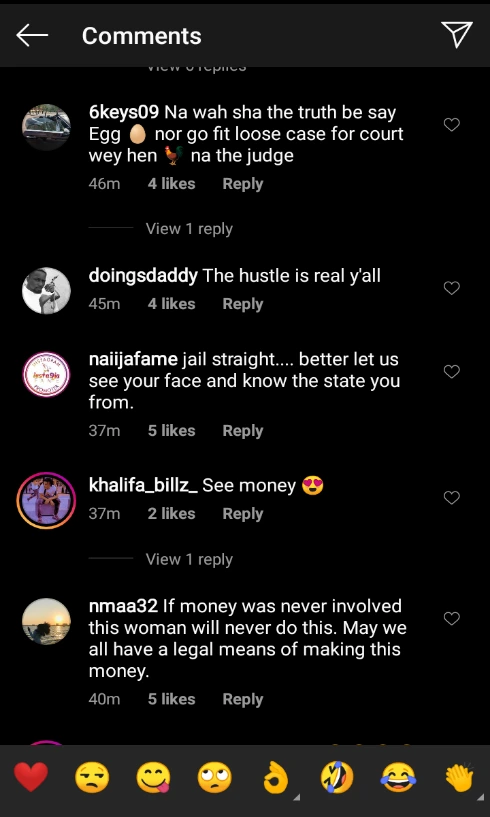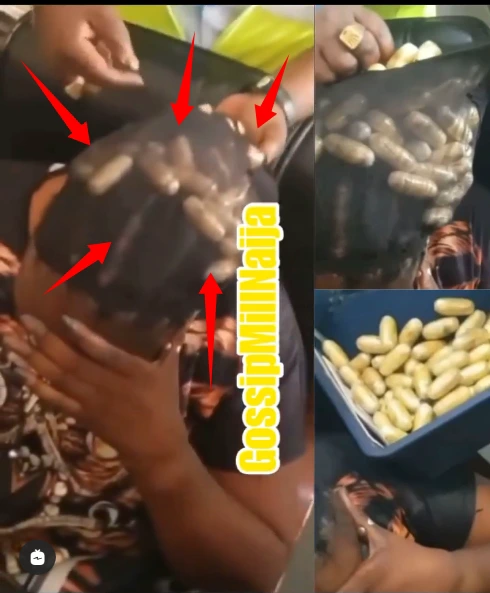 Be very careful if you are asked to help people deliver goods abroad whenever you are traveling out of the country.
Dear reader, how do you think the airport