I left church and bought miracle bracelet from Angela Nwosu, then I discovered this secret about her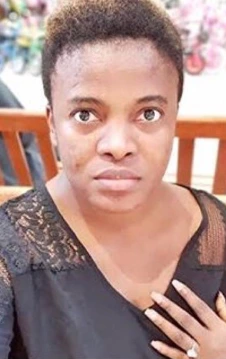 A Facebook user with the handle name Ukoha Esther Kasarachi, has cried out for help, as she has presently realised her mistake and currently trying to make things right with God.
Before now, she made it known that she has been going to church, but she left church due to the fact that pastors are sleeping with her. Then she stopped going to church and saw one Miss Angela Nwosu, a popular influencer on Facebook, who do sell magical bracelets and scrubs that makes one have goodluck, in relationship, money and other things.
She said she became the die hard fan of the woman and would abuse anyone who tells her negative things about Angela her hero. She revealed it that two of her friends warned her not to follow Angela and stop using the fetish bracelet she bought from her, but she refused to listen to them.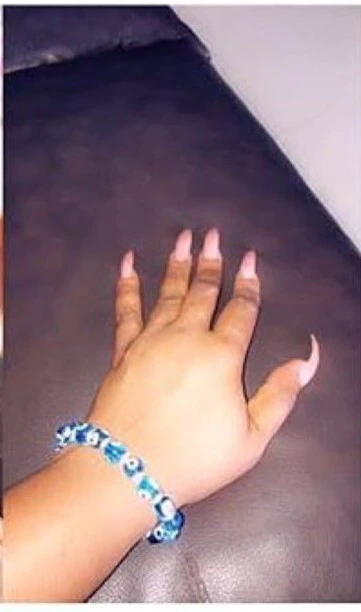 The blue fetish bracelet
However, she had a bad dream about the woman and she messaged her the next morning to confront her, but Angela didn't reply her.
In short time, she discovered that the fetish item Angela is selling to them doesn't work and that she is using it to tie down the destiny of anyone who buys any of the bracelets or scrubs from her. She also advised people not to take giveaways from her, as she is also using it to tie people's destinies down.
After realizing her mistake, she said she wants to go back to a good church where she can trace her step back in God.