I Went to My Girlfriend's Place at Ibadan Unannounced, This was What I Found in Her Bathroom
Lagos Man Paid Unannounced Visit to His Fiancee at Ibadan, Checkout What He Found in Her Room.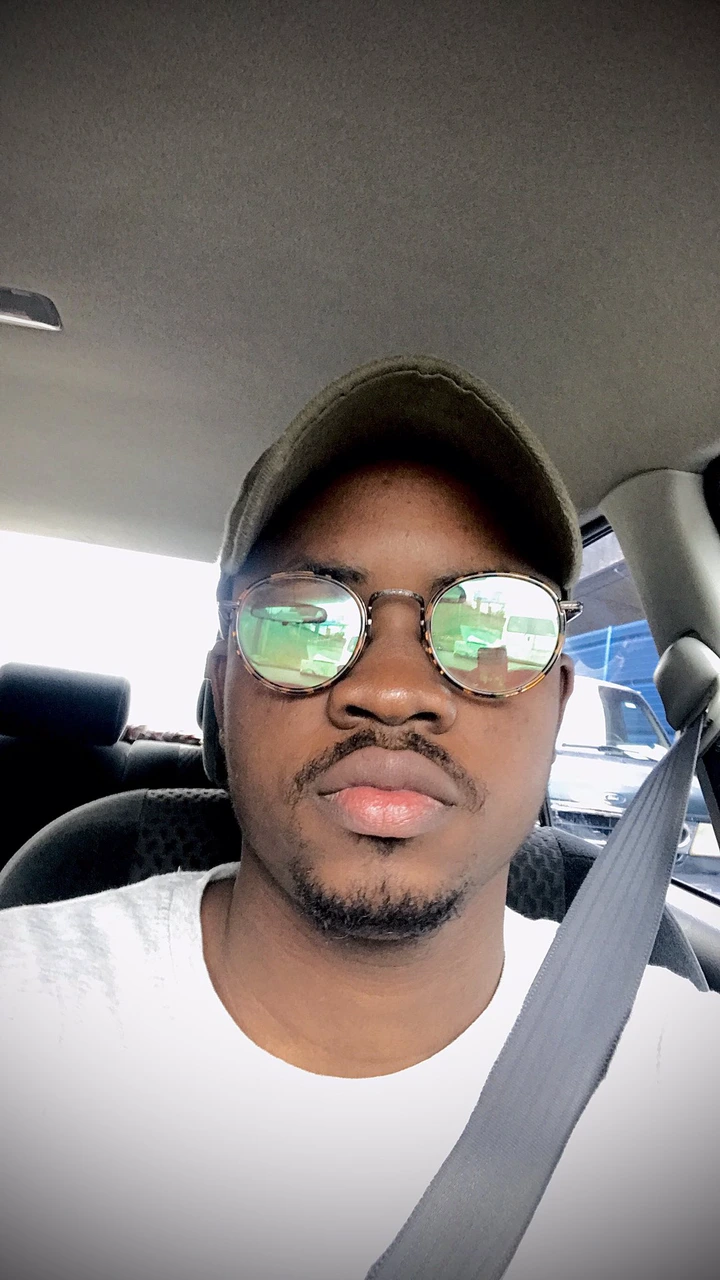 Dan's picture from his Twitter handle.
A twitter user identified as Dan has narrated his experience when he paid a surprise visit to his girlfriend of four years at Ibadan.
Dan said he drove all the way from Lagos to Ibadan just to surprise his girlfriend, surprisingly for him, he found another guy in boxers hiding in her bathroom.
The guy added that the lady made him agree to celibacy five months ago.
Dan said he drove back to Lagos with a heavy heart. Thank God that he arrived Lagos safely.
"I wanted to surprise my girlfriend of 4 years with a visit in Ibadan, I drove Lagos to Ibadan and found another guy in boxers hiding in her bathroom! she made me agree to celibacy 5 months ago! I am driving back to Lagos with a heavy heart ?."
"Thanks I am back in Lagos, posted that just In case I hit a bridge on my way back and then nobody knows what's what." Dan posted on his Twitter handle.
However, Dan's action has generated different reactions on social media. Some said he shouldn't have paid his girlfriend of four years a surprise visit that he was just trying to scout her. See some of the reactions below.
"You were looking for reasons in her life by paying a surprise visit and you got what we're looking for. I always tell people, if you are on a mission to find fault in people, you will surely get reasons"
"Farewell, my brother, for she has returned to the street from whence she cometh, and behold they shall cover her tabs, but rejoice, for ye are not in communion with the fair lady's that are of the streets."
"Relationship Rule 102: Never agree to No s*x B4 marriage relationship with a girl, their type knacks like crazy, they always have one bad coded guy oiling their engine, I have seen this happen a million times, women who form holy are the most promiscuous in secret…Guys wise up"
"You have to forgive her. Memorize the boxers your competition was wearing and buy that type so that you can fight for your love.
Boya EEZ what she uses to like.
Pele my dear."
Love women but never fall in love with a woman!!!
Read it again gents!"
"Sorry, bro. We survived our own, so you will survive yours too. The hurt never heals but you will learn to live with it eventually."

What's your take on this?
Is it right or wrong for a guy to pay a surprise visit to his girlfriend?