In Nigeria I struggled to make 120k monthly as a doctor but when I traveled, I swore never to return – Man claims
It is very unfortunate to hear that most of our brilliant doctors are leaving the country in search for a better life.
This popular doctor has revealed what happened to him and why he left the country.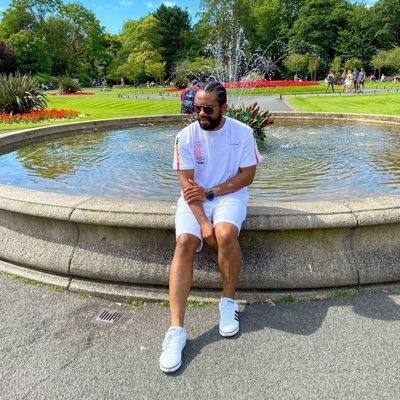 He took to his Twitter handle to reveal that he was struggling to make N120k per month in Nigeria as a young doctor but when he got to the Middle East and saw a better life, he swore never to return.
"As a young doctor, I was struggling to make 120k/month from two Jobs in that country. When I landed the Middle East and felt the fresh air, I tapped the ground and said NEVER AGAIN. I carried my placenta that was buried in Nigeria sef", he narrated.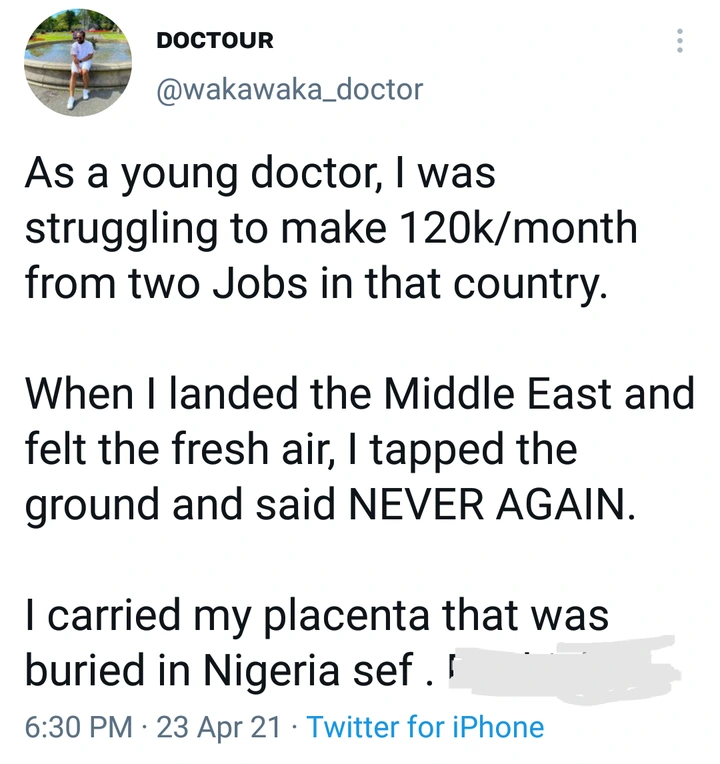 It is our collective prayer that Nigeria will get better so that the citizens will be happy to stay and offer their services to the country.
See what some of his followers are saying.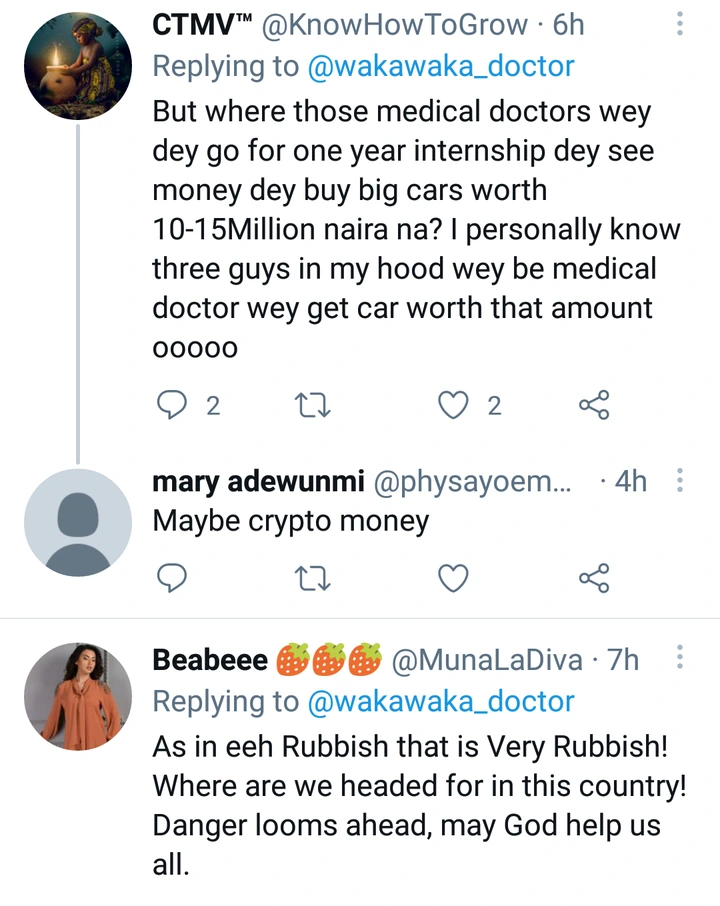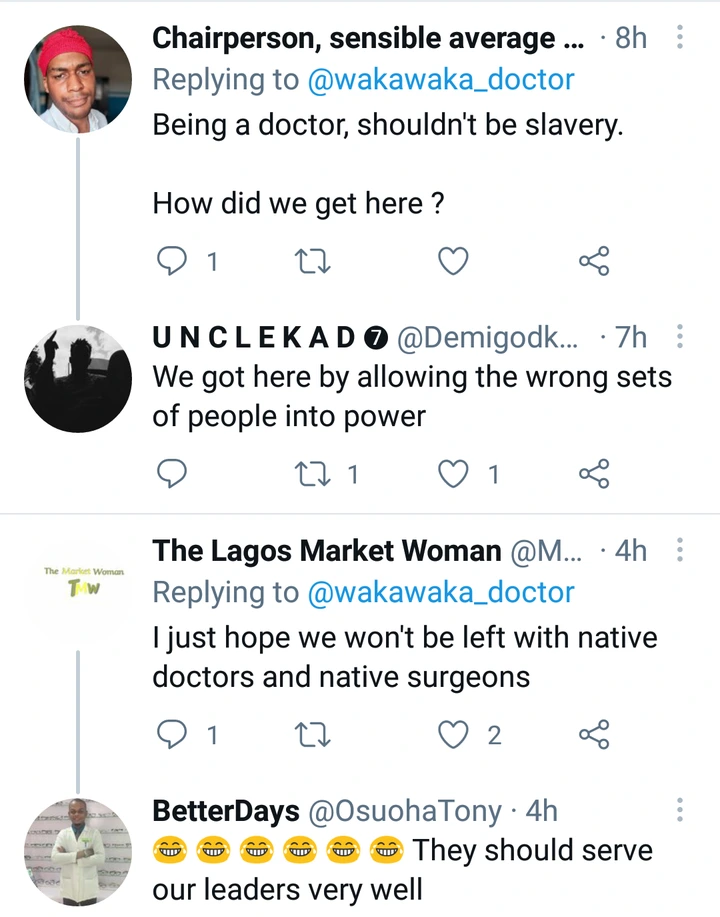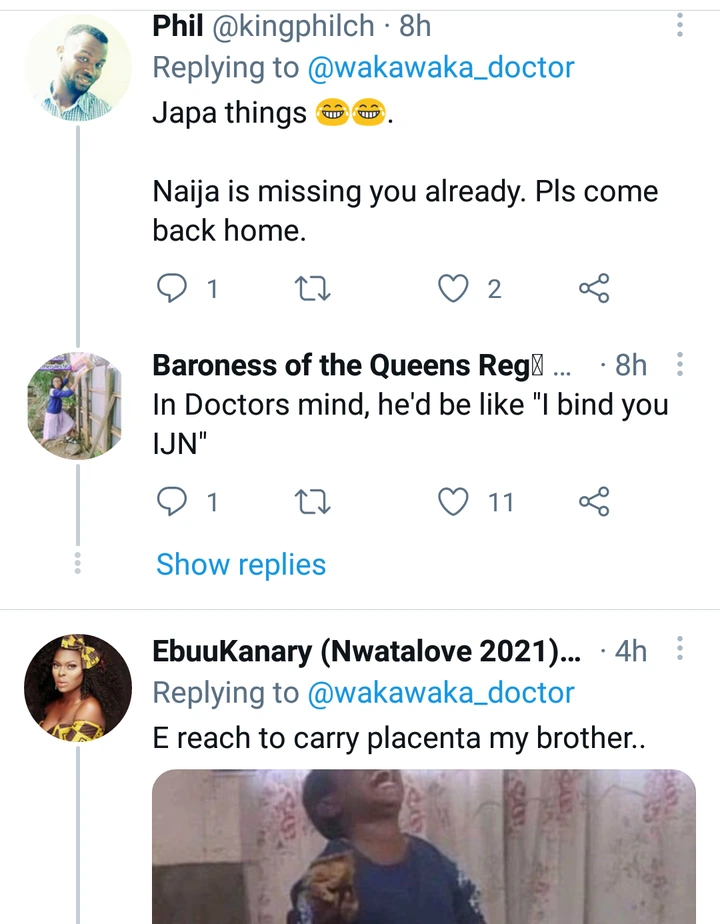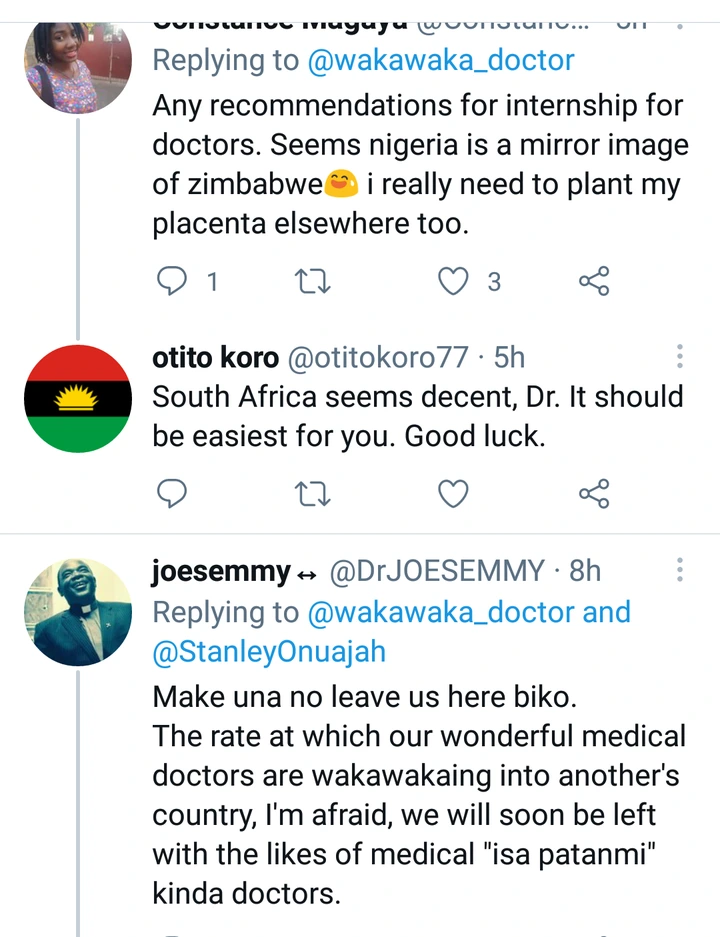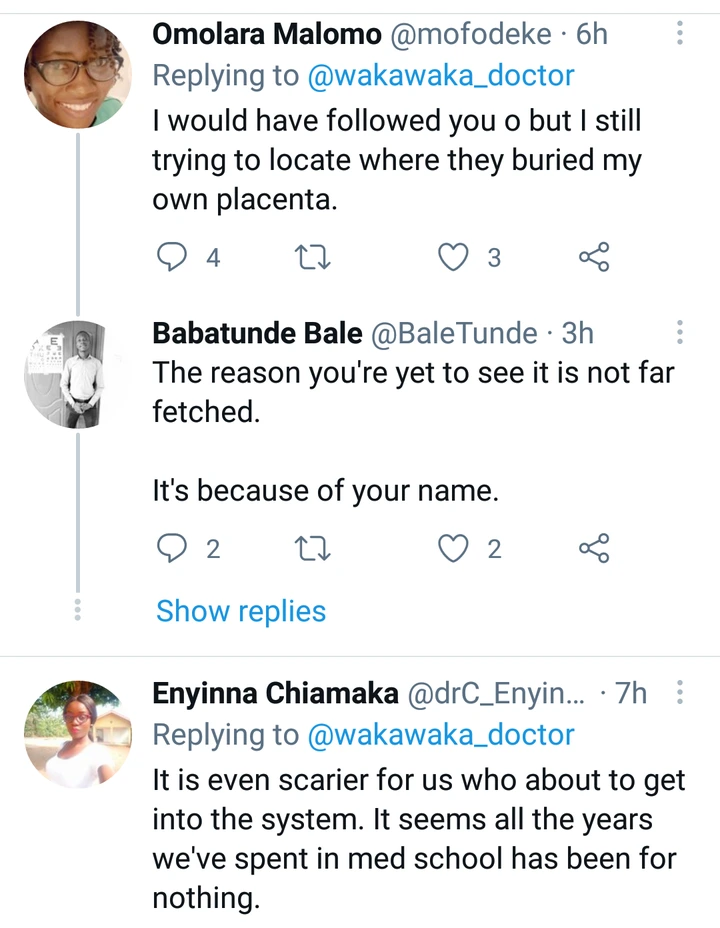 Please share this post before commenting.
What do you think?
Was this the right thing to do?
Should we not all stay and fix our country?