IPOB Reveals 'Plans' Of APC, Uzodinma For Southeast
The Governor of Imo State, Hope Uzodinma, has been challenged by the Indigenous People of Biafra, to swear an oath over the killings in the Southeast.
IPOB also accused the All Progressives Congress of setting the region ablaze in its desperation to take over the Southeast.
The outlawed group called on people in the region to hold the APC and desperate politicians responsible for trying to beat Ndigbo into submission.
The spokesman of IPOB, Emma Power, made this claim in a statement released where he accused the Imo State Governor of creating a fake Eastern Security Network, which is terrorizing the region.
He wrote, "The simple truth is that Hope Uzodinma and his fellow traitors in their quest for power have created fake ESN to cause fear in the South East, and ultimately demonise IPOB but we are smarter than them.
"We challenge Hope Uzodinma to swear an oath that he has no hands in the killings in Imo and Anambra States.
"We know that the gullible minds may still not believe us but the fact remains that APC in its desperation to take over South East has set the zone ablaze because of politics.
"South-East should hold APC and desperate politicians responsible for the mayhem in the zone aimed at beating Ndigbo into submission."
Recall that the group a few days ago revealed people allegedly behind insecurity in Imo, Anambra and some southeast states.
The outlawed group accused the Governor of Imo State, Hope Uzodinma and his accomplices of allegedly creating a fake security outfit used to eliminate political rivals.
3 Things You Must Never Do When Using A Gas Cooker To Avoid Explosion
3 Things You Must Never Do When Using A Gas Cooker To Avoid Explosion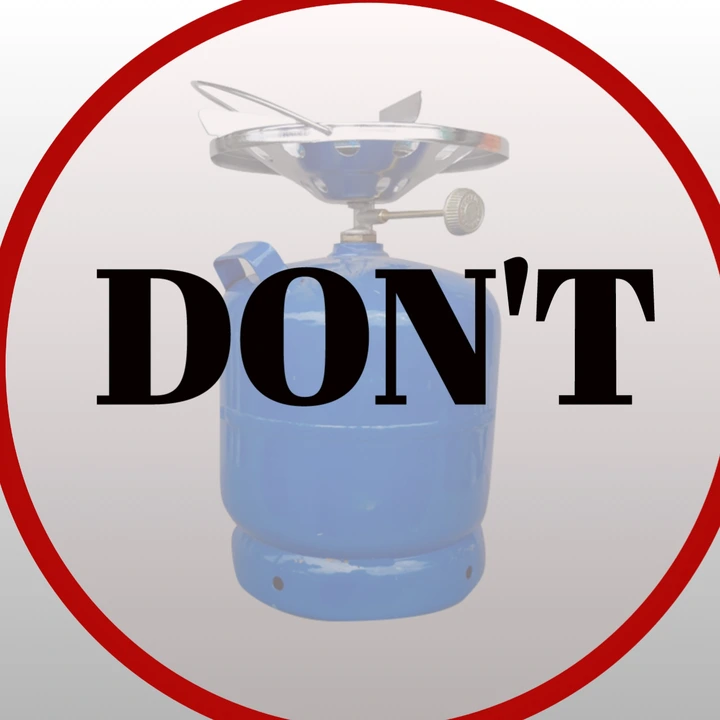 Liquified petroleum Gas (LPG) has become one the the most used fuel for cooking in the last decade.
It is a cleaner source of heat energy for cooking and it is relatively more convenient compared with fire wood and kerosene stoves. More so it is very fast. On an average it takes a gas cooker about seven (7) to eight (8) minutes to boil one kettle of water. This is about three (3) minutes faster than stove and firewood and because of this almost every home in Nigeria prefer using a gas cooker.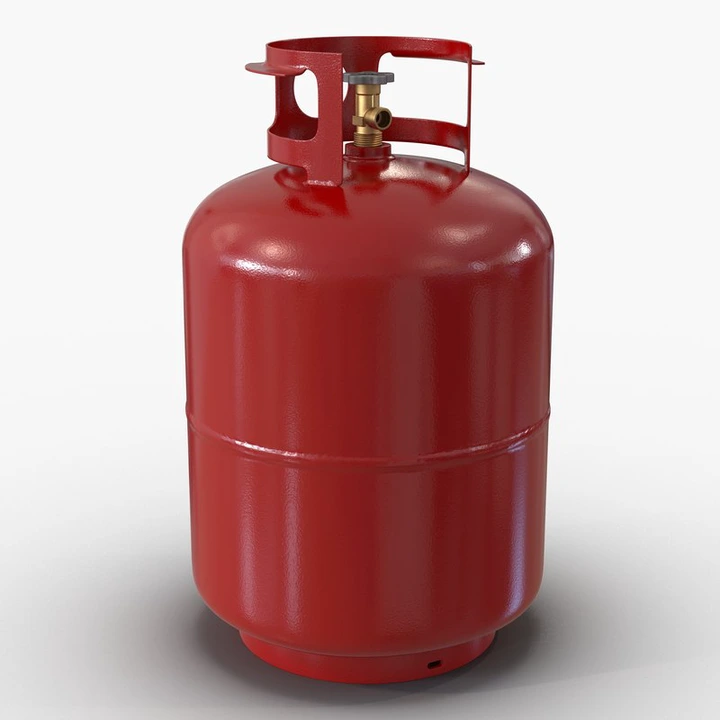 However, it is a fact that every innovation has its pros and cons.
In this article, we are going to highlight three major things you must never do when using it a gas cooker in your home in order to avoid an explosion.
Without further ado, let's get started.
1. Don't ever light your match stick before you turn on the gas cooker:
This is a very wrong way of putting your gas on. It is also very risky/dangerous.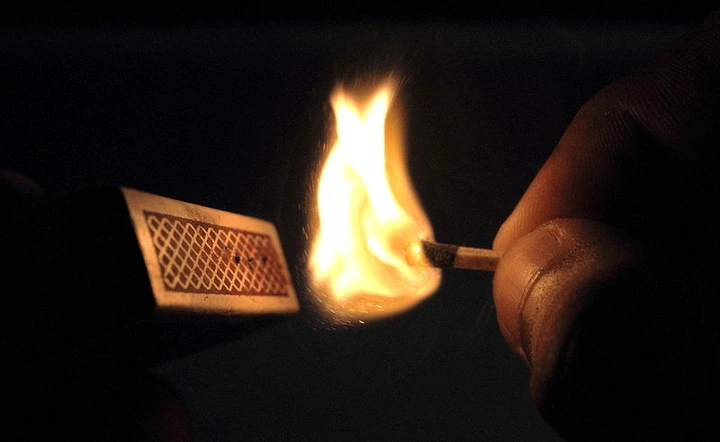 The fuel in gas cookers is very inflammable. lighting your match stick before turning your gas on can lead to an explosion and domestic hazard.
It is best to first light your match stick before you turn on your gas. This is a very necessary precaution to avoid domestic gas explosion.
2. Don't Ever Use Your Phone When Using A Gas Cooker.
Although is is not a new precautionary measure. many people already know about this precaution.
However, surprisingly, many Nigerians take it very lightly. They still use their phones close to gas cookers or cylinders. This is a wrong thing to do and it is very dangerous.
It is believed that our phones produce tiny sparks that have the potentials of igniting a gas and causing explosion.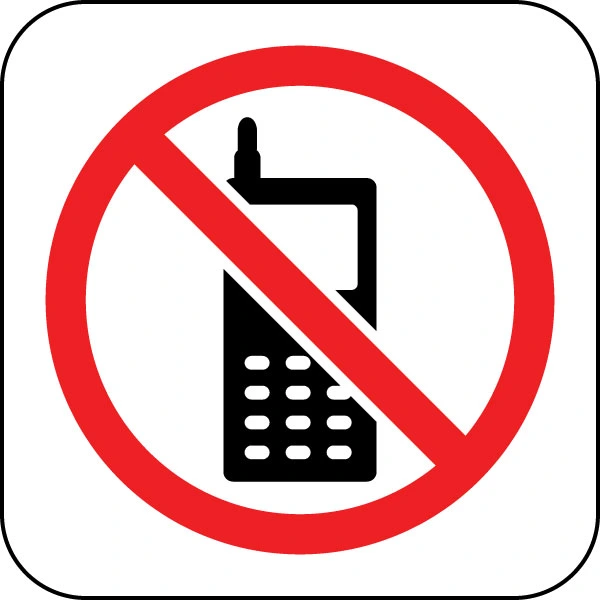 If your up-to-date with news update online, you'd have seen lots of stories about how gas cylinders exploded because someone used a phone close to it.
You probably have never seen it happen. However you must not wait for it to happen before you take necessary precautions. Sometimes experience is never the best teacher.
More so, using your phone when cooking can be a major source of distraction which can also be a risky thing to do.
The truth is, you can make up for the time you stayed without using your phone but you can never make up for life lost.
3. Don't ever eat a burnt food.
If you're cooking with a gas cooker and the food gets burnt, please ensure you don't eat it.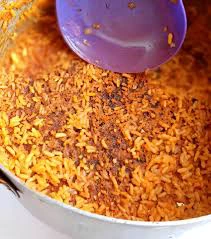 It's long been known that just over-heating, let alone burning, some foods can lead to the formation of compounds linked to cancer. Not just cancer but also food poisoning.
What I am saying is that, eating food that is burnt especially on gas cookers ia very risky to your health.
Because during the process of burning alot of reactions occur between the food and the gas to form dangerous chemicals that can destroy your health.
Please, no matter how much you spent cooking that meal, if it burns throw it away without giving it a second Thought. Your health is worth more than a pot of soup.
Please share this post to your friends and family to properly inform them.
You can share your thoughts.
Avoid Snake Meat Eating People, Here Is The Bad Thing That Happen To Them That May Affect You
Avoid Snake Meat Eating People, Here Is The Bad Thing That Happen To Them That May Affect You
You Will Never Reject Snake Meat Again After Reading This
Quick Questions. Are you scared of snakes? Have you ever eaten a snake?. Would you love to know how to make a well-prepared, delicious snake meat? If yes, Then this article is for you!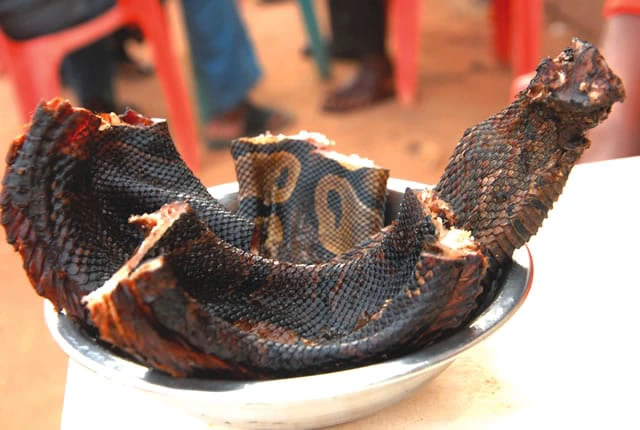 Picture of a roasted snake meat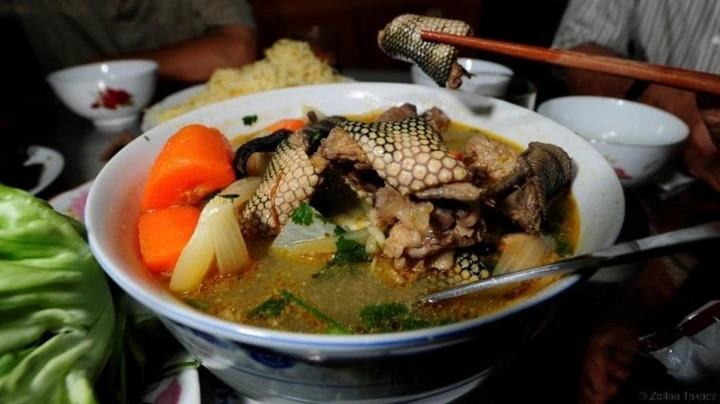 Picture of a well-prepared snake meat Peppersoup
Snake meat is delicious. If you have not had one before, you should give it a try. Snake meat Peppersoup is one of my best delicacies. In this article I will show you what a well-prepared snake meat looks like. But before I do so, I will like to state this caveat. Sincerely, I hate to kill snakes. Any snake. Even the venomous species.
I am a realistic person. I know that venomous snakes are dangerous. Especially in an environment with lots of little children. I know you probably think that the only good snake in the world is a dead snake.
Well, like I said initially I do not like killing snakes unless I have no other option. If I eventually kill one or happen to stumble upon a dead snake, I will dang sure make it into a delicious cuisine for my consumption.
Without much ado let's get started.
For me, there are two ways to prepare a delicious snake meal:
1. By peeling off the skin before cooking the snake.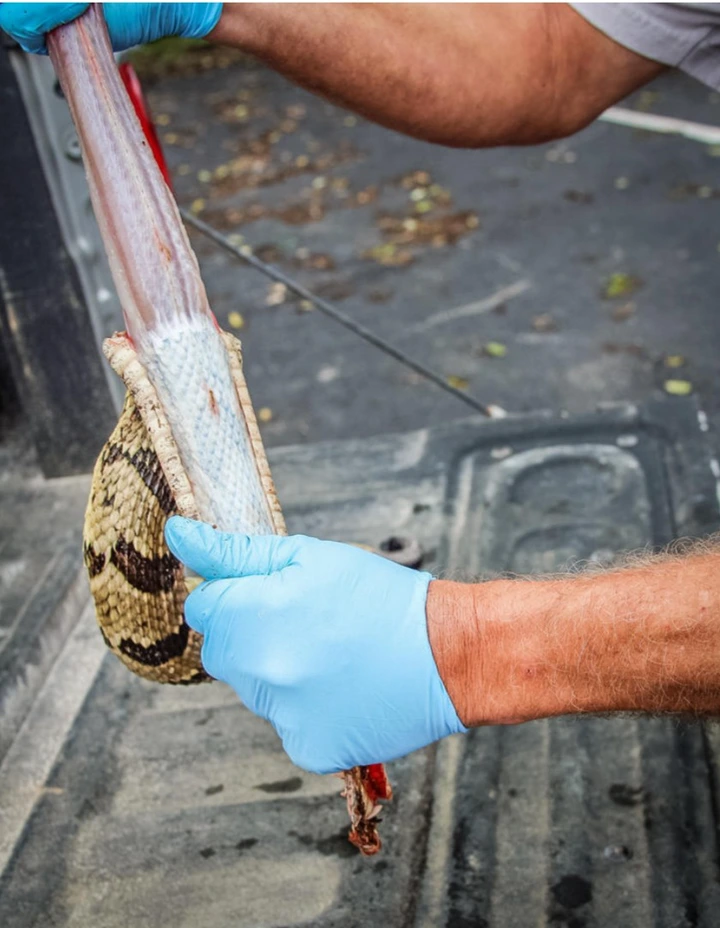 2. By roasting the snake before cooking it.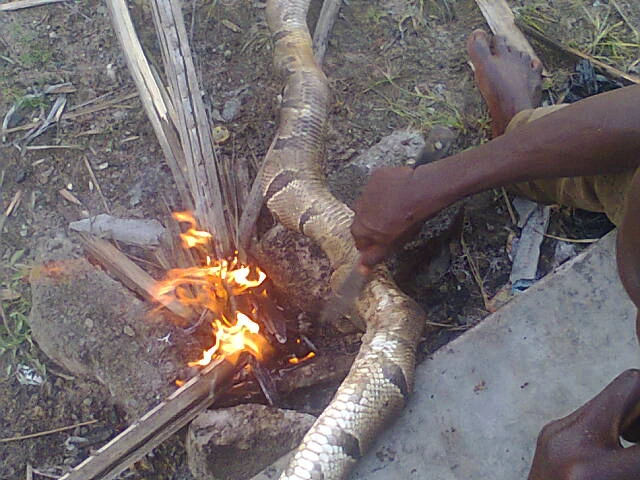 In This Article, we wil use the number one method.
1. Before starting the whole process, the first thing you should do is wearing a hand glove. This is important because snakes like rattlesnake and python usually carry colonies of salmonella and other types of bacteria on their skin. Hence, to protect yourself, please wear a hand glove.
After wearing your gloves, Cut off the head of the snake. then use scissors to cut through the skin of snake like so.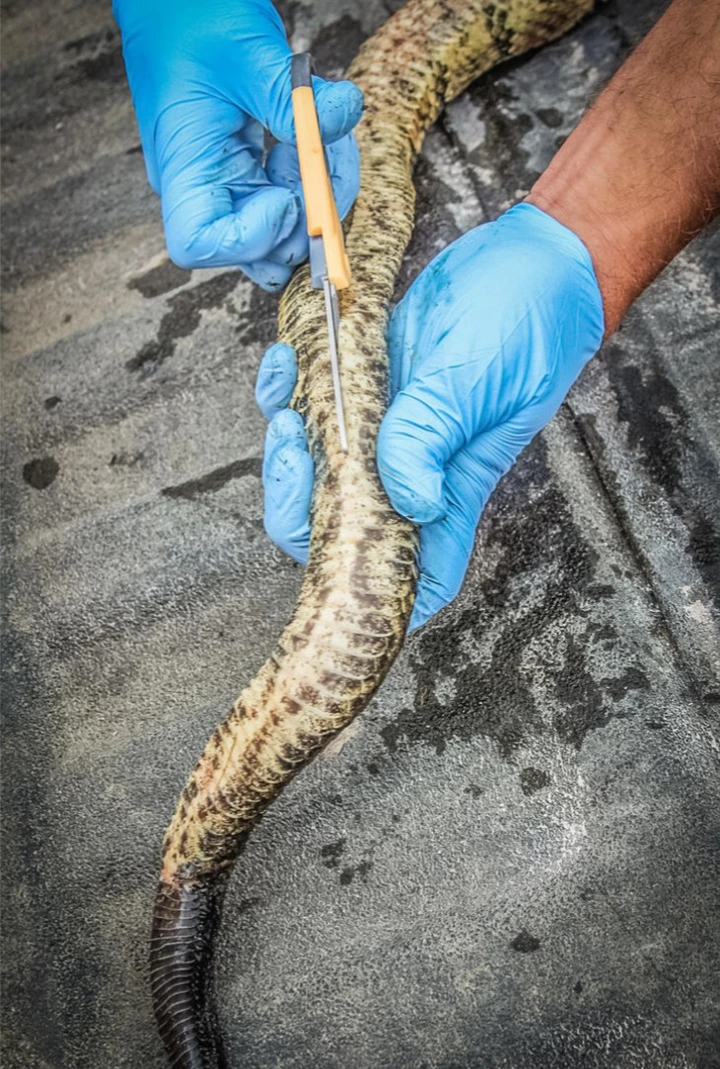 2. Use a sharp knife to start removing the skin at both the head and the tail.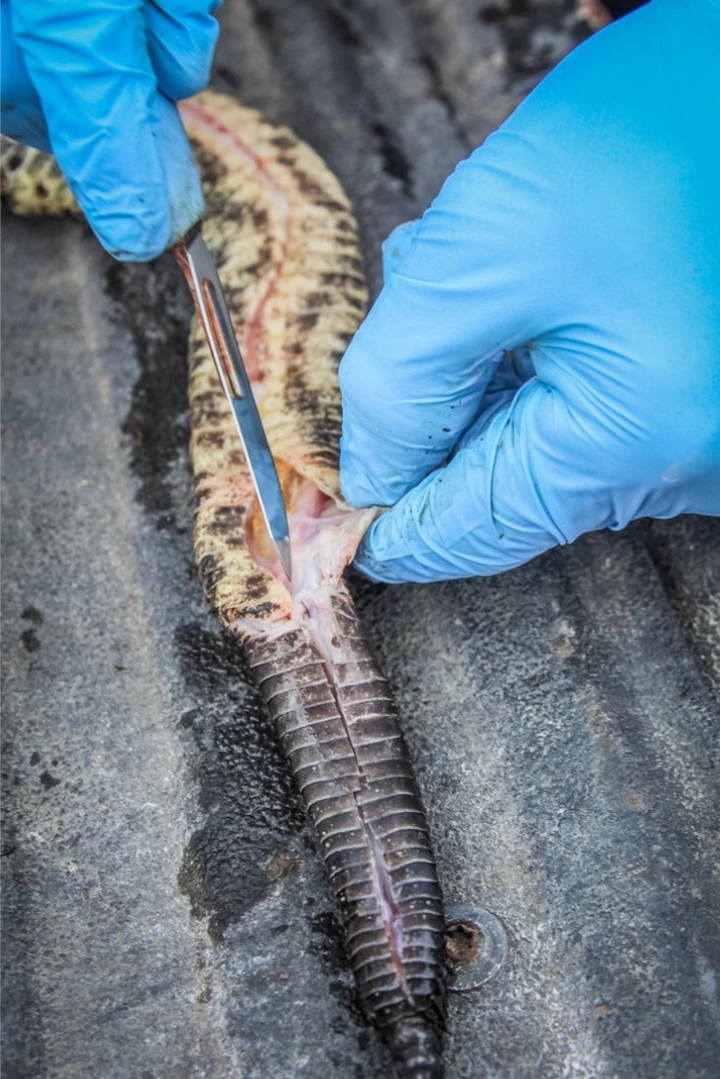 Then use your hand to or peel off the skin like so: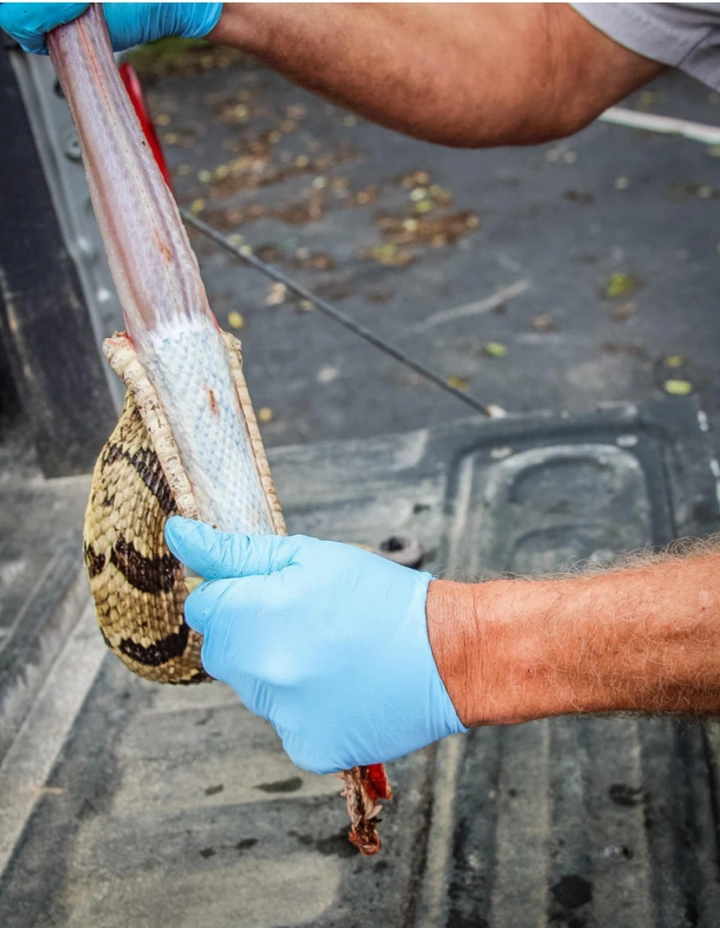 3. After removing the skin. Pull out the intestine or entrails from the body. This is not difficult. The entrails should all come out in a single peice.
Be careful not to burst the "black bean" also known as the gall bladder. If you do, rinse the whole body with water immediately. Because the gall bladder can cause a serious stain on the meat and might even affect the the final taste.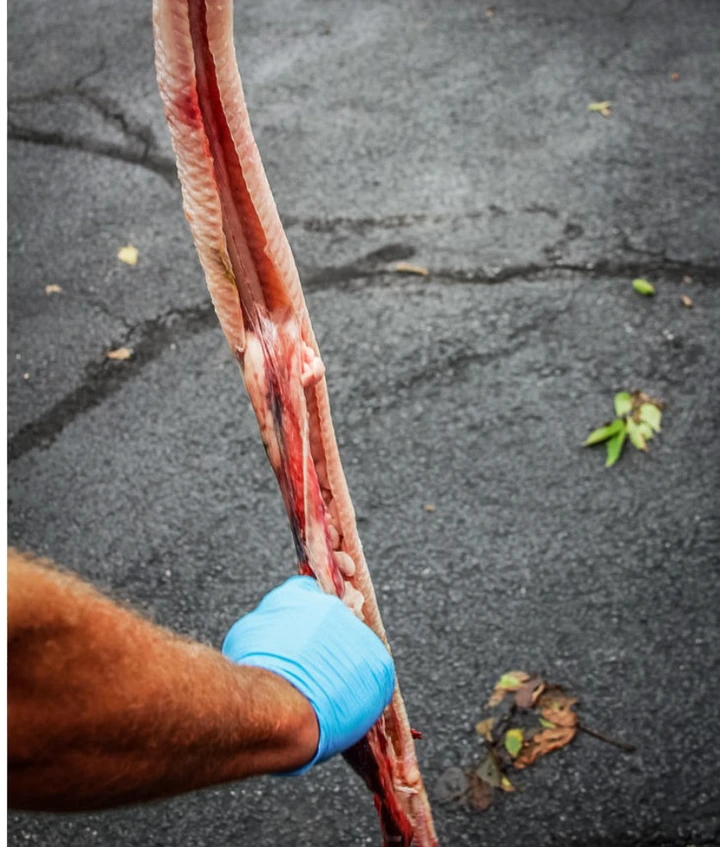 4. Now go ahead and dice the snake meat into pieces like so. You can choose to dice it into smaller pieces. It is entirely your choice.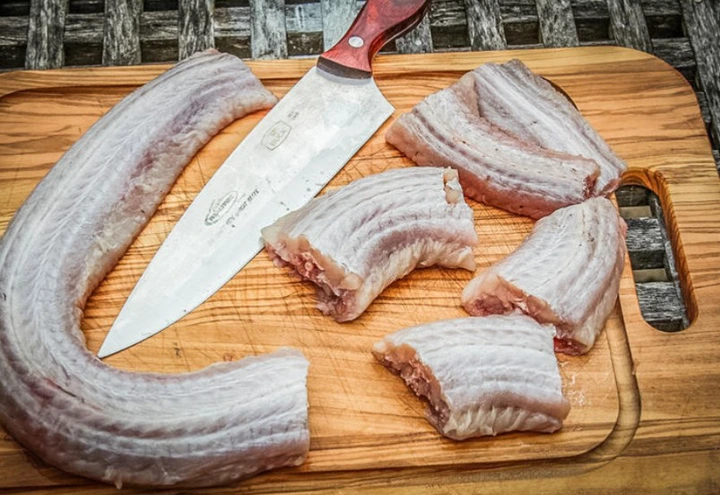 5. Once you have it chopped or diced. You can choose what you want to do with it. You can choose to put it in your traditional soup, or in your stew or even use it to make delicious peppersoup.
More so, you can fry it. Have a look at a well-fried snake meat.

See pictures of some other delicacies that were prepared with snake meat.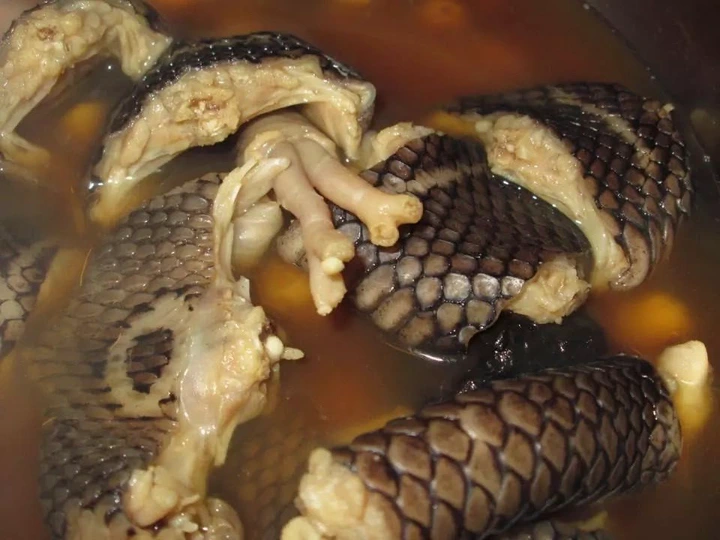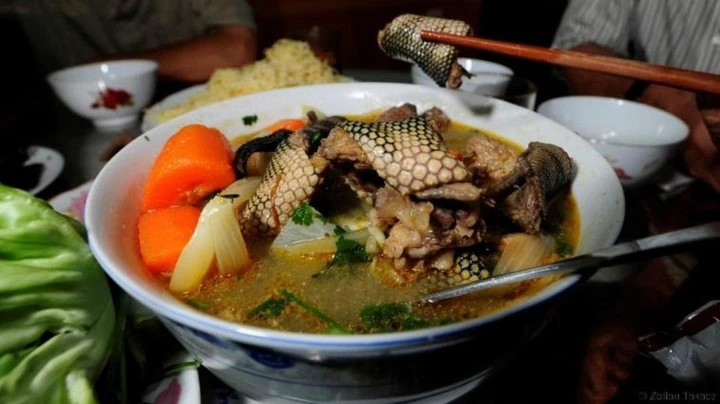 Many persons hate eating Snake meat because they think it's venom can still poison them even after cooking the snake.
This is wrong thinking, because the venom from a snake cannot withstand heat. It is automatically destroyed when you cook the snake meat.
More so, snake venom cannot affect you when you eat it, it can only affect you when it is directly injected into your blood stream. So please don't ever reject a snake meat again. It is totally safe to eat
Please Note: Snakes do a fine job keeping the world free of unnecessary rodents; don't kill them unless absolutely necessary! That said, if you do kill a snake, or find one dead, don't let it go to waste. Use any of our methods above to prepare a delicious snake meal for yourself.
You can drop your comments.
2023: Fear Will Grip Atiku And Tinubu If This Man Decides To Run For Presidency
2023: Fear Will Grip Atiku And Tinubu If This Man Decides To Run For Presidency
Who do you think will win the presidential election in 2023? I am quite sure that the first two names that came to your mind was Atiku Abubakar and Bola Tinubu.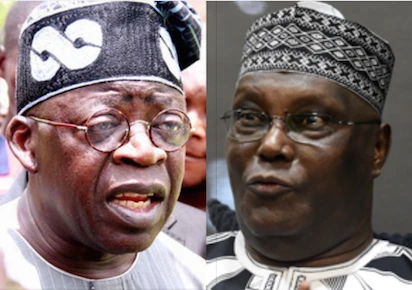 This is the case with many Nigerians. We have all subconsciously agreed that Atiku and Tinubu are the two main contenders for the 2023 presidential Election.
If you think otherwise, then you must be one of the few special "out-of-the-box thinkers".
On almost all social platforms, the debate and predictions have been tied between atiku and Tinubu.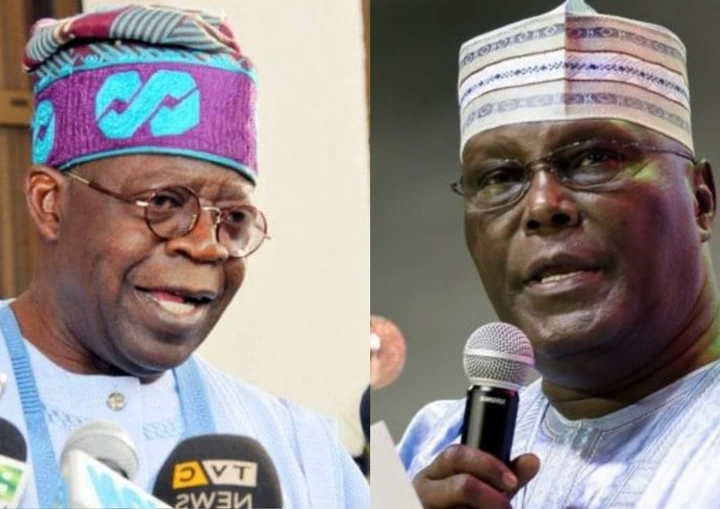 I strongly believe that one man that will strike fear in the hearts of Atiku and Tinubu if he decides to run for 2023 presidential election is NUHU RIBADU.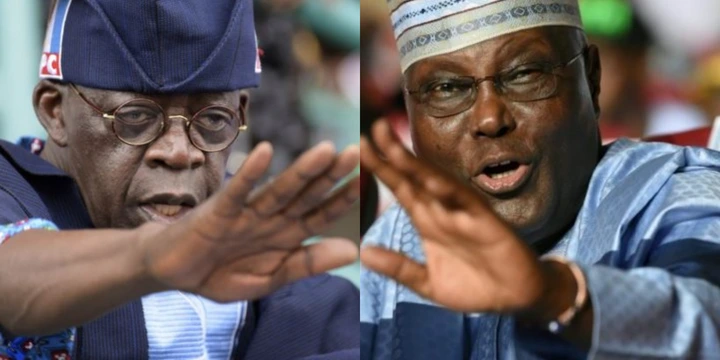 Ribadu will become a major threat to the presidential ambitions of both Tinubu and Atiku the moment he decides to dust his boots and get in the race for the number one seat in the country.
Like president Buhari, Ribadu has an apathy for corruption. Especially corrupted government officials. His apathy for corruption will automatically attract the goodwill of Nigerians.
Nuhu Ribadu was one of the major contenders for 2011 presidential election which featured Muhammadu Buhari and Goodluck Jonathan.
In an election where the two main contenders where Buhari and Goodluck, Ribadu Raked in a whooping two (2) million votes under the umbrella of Action Congress.
Although Ribadu later defected to APC ( All Progressive People's Congress ) in 2015.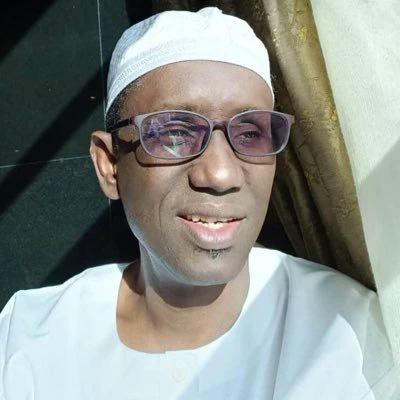 MEET NUHU RIBADU
The one time presidential aspirant and Adamawa state governorship aspirant was born on the 21st of November 1960. he is currently 59 years old.
He is a police officer, a politician and a lawyer by profession.
He was the first chairman of EFCC (Economic and Financial Crimes Commission).
Nuhu Ribadu was the flag bearer for ACN (Action Congress of Nigeria) Party in the 2011 presidential election.
Ribadu has a reputation for his strong campaign against corruption.
On 20 October 2006, Nuhu Ribadu reportedly told the BBC that over 380 billion dollars had been stolen or wasted by Nigerian governments since independence in 1960.
As the chairman of EFCC, he charged prominent bankers, former State governors, ministers, Senators, high-ranking political party members, commissioners of Police, of fraud and corruption practices.
During his tenure, EFCC issued thousands of indictments and achieved about 270 convictions.
One of his major campaign against corruption was the case of his boss, Mr Tafa Balogun former Inspector-General of the Nigerian Police Force. With the help of Ribadu, Mr Tafa was convicted, jailed and made to return £150 million under a plea bargain.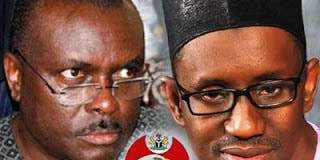 Photo of ribadu and tafa
Like I said earlier, with Nuhu Ribadu's strong reputation for fighting against corruption and his experience in the presidential race. He will be a major threat to Atiku and Tinubu If he decides to run for 2023 presidential election.
Email us: Admin@allnicheforum.com