As a lady can you marry a vulcanizer?
This was the question a guy asked on Facebook that caused a stir on the social media platform, Facebook. The first question that came to my mind was if there is anything wrong dating someone who does not have a white collar job?
The guy identified as Atasie Wisdom made this post in a group called IGBO RANT (BY WISDOM ATASIE) and in the post, he asked ladies if they can marry a vulcanizer.
With the way things how now in this country, it is expedient to think outside your certificate and have something doing. I believe if a man can take care of a woman and his children, then any lady can marry him irrespective of the job he does.
"Ladies please be sincere and be bold to speak your mind.. The question is! As a lady can you marry a vulcanizer?"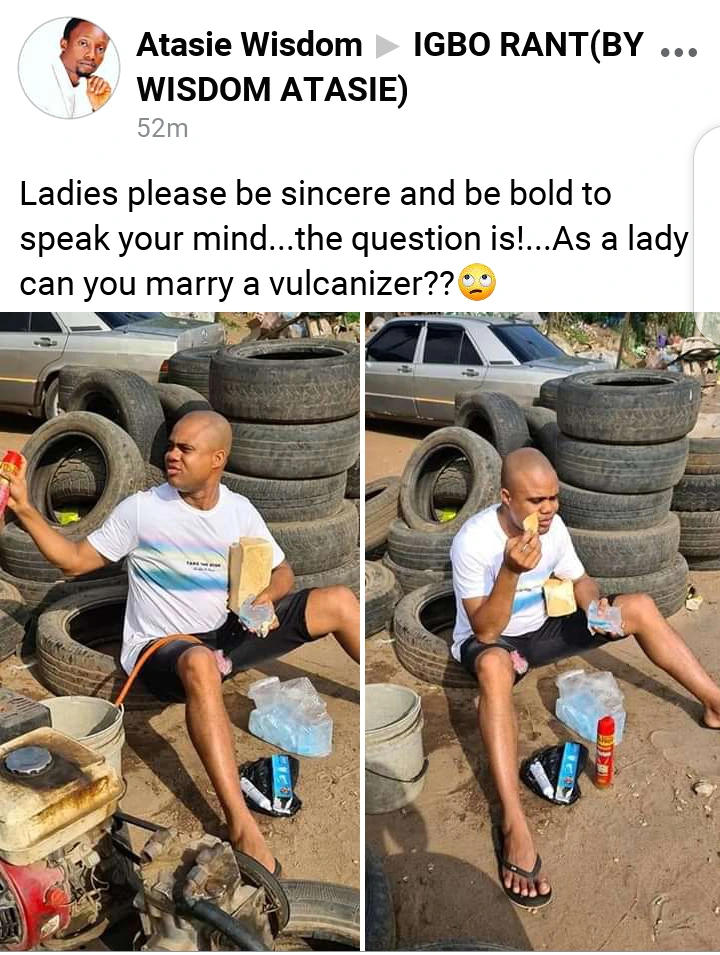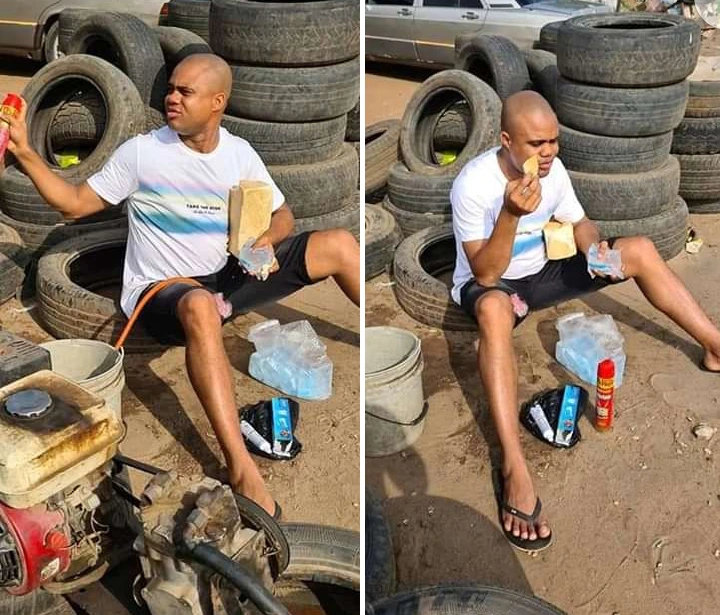 We have seen most people who are self employed doing better than those who have a white collar job. Most graduates are carrying certificates about with no job after graduating for several years.
A lot of people reacted to this, here are what some of them said;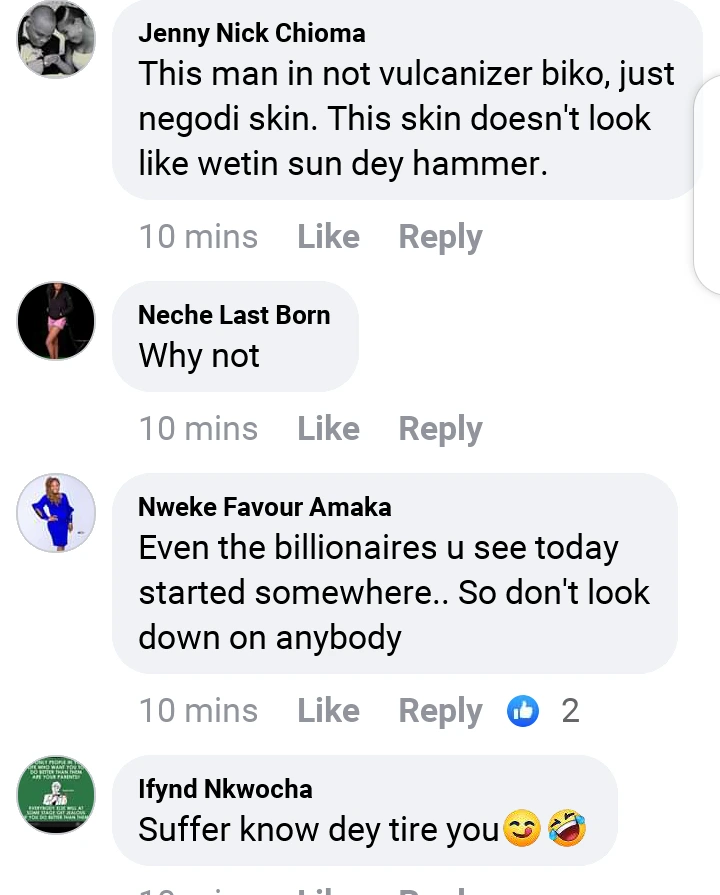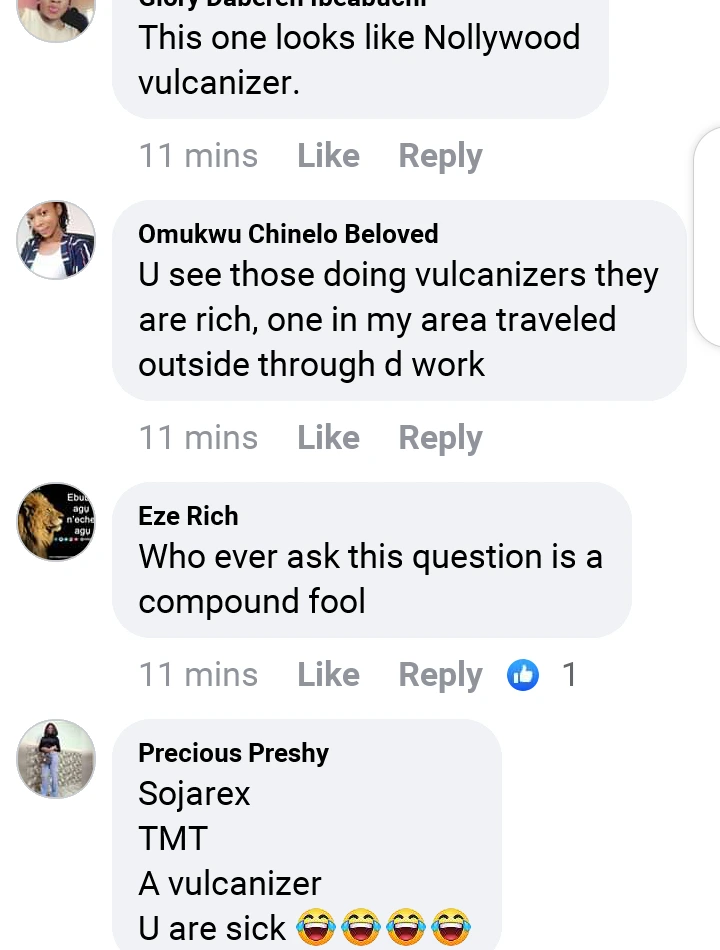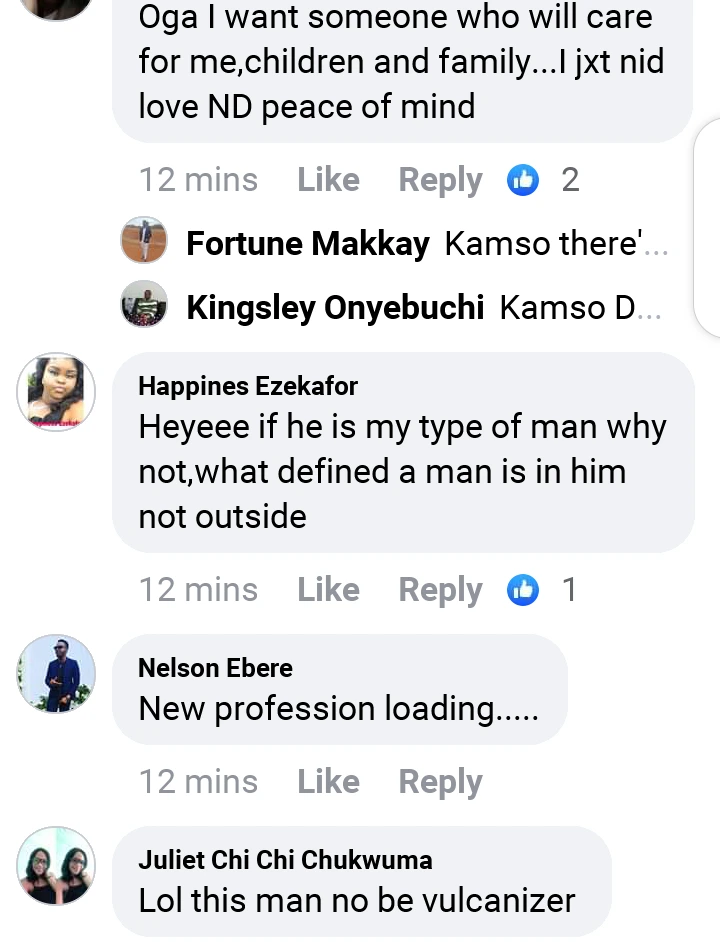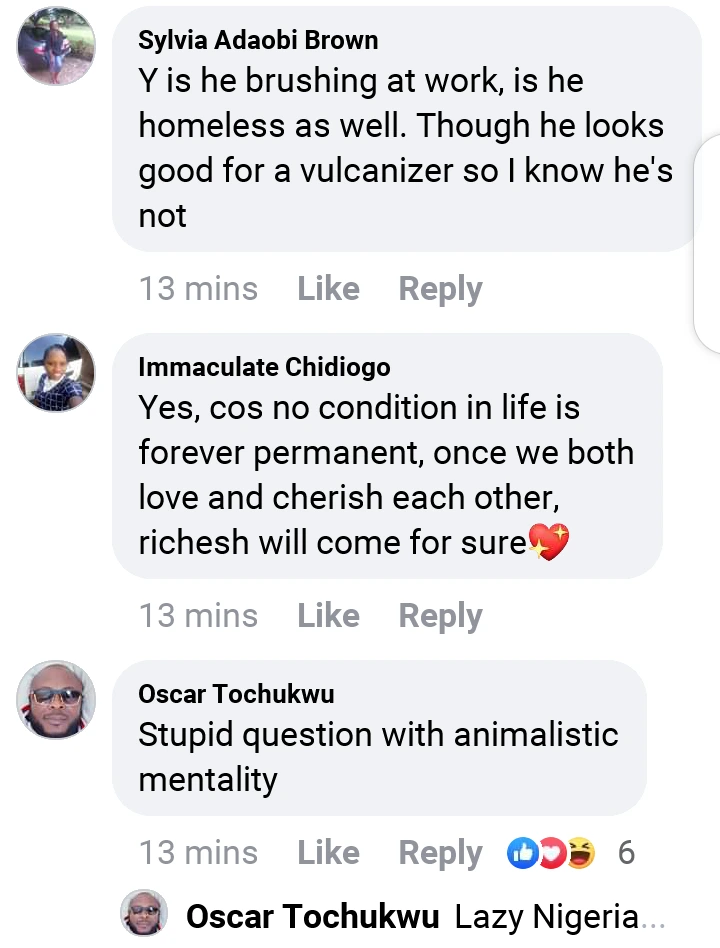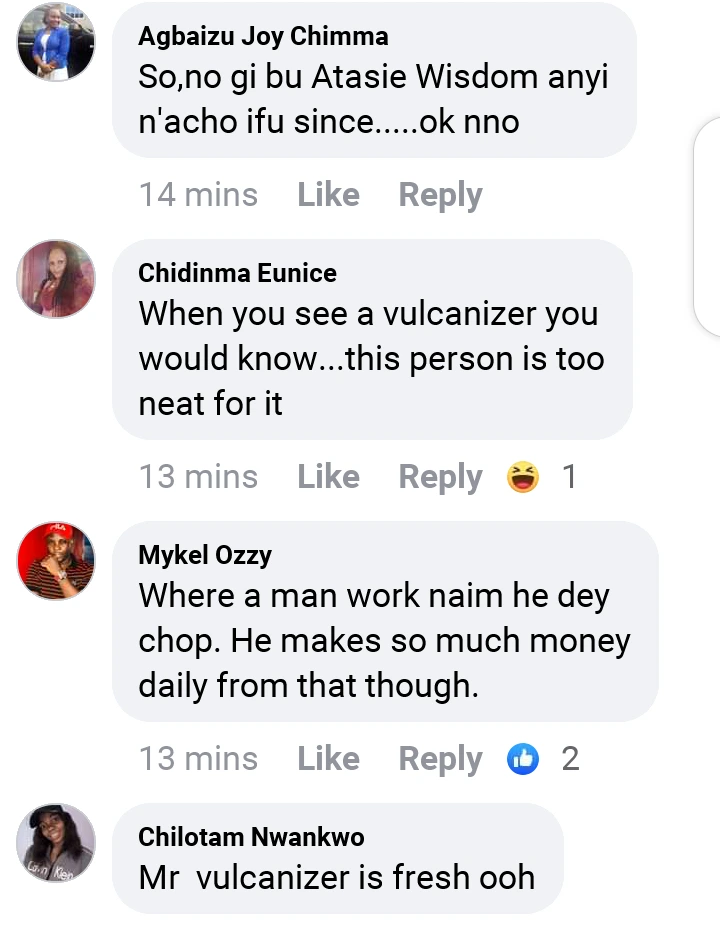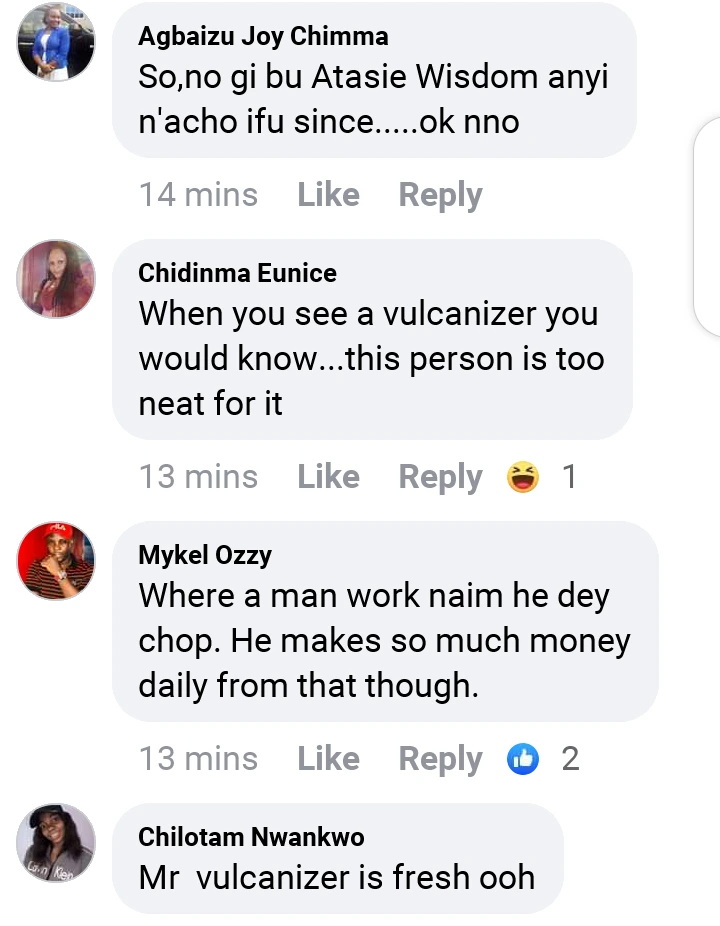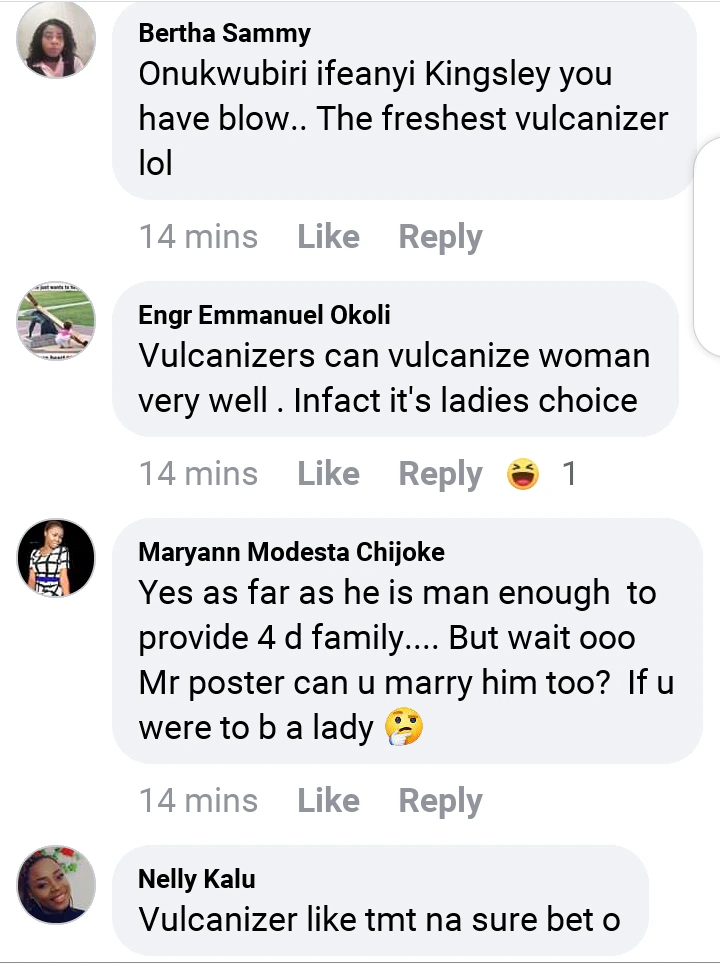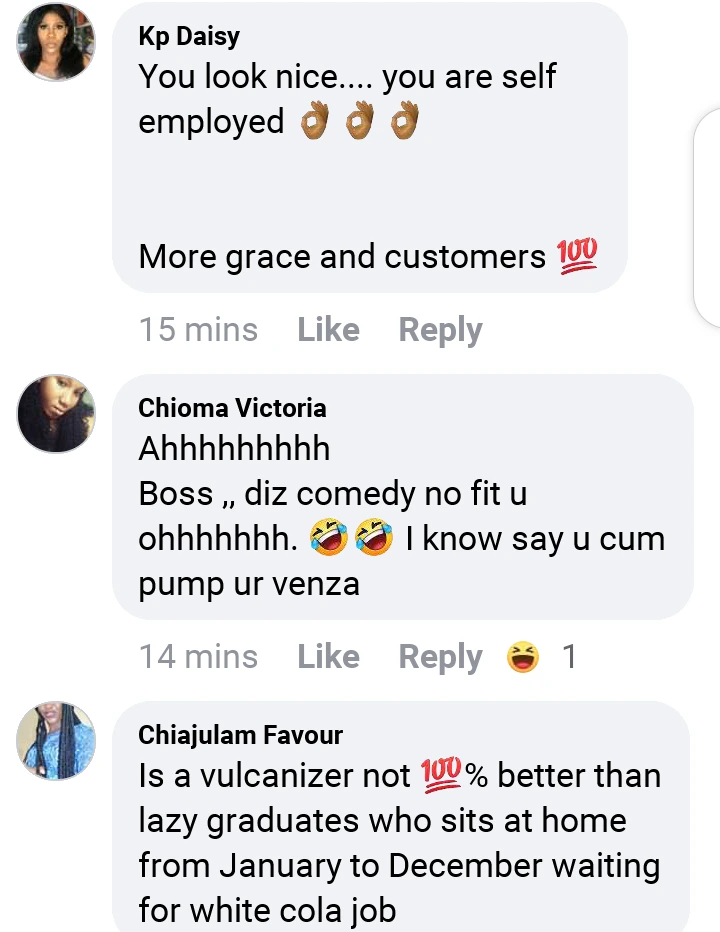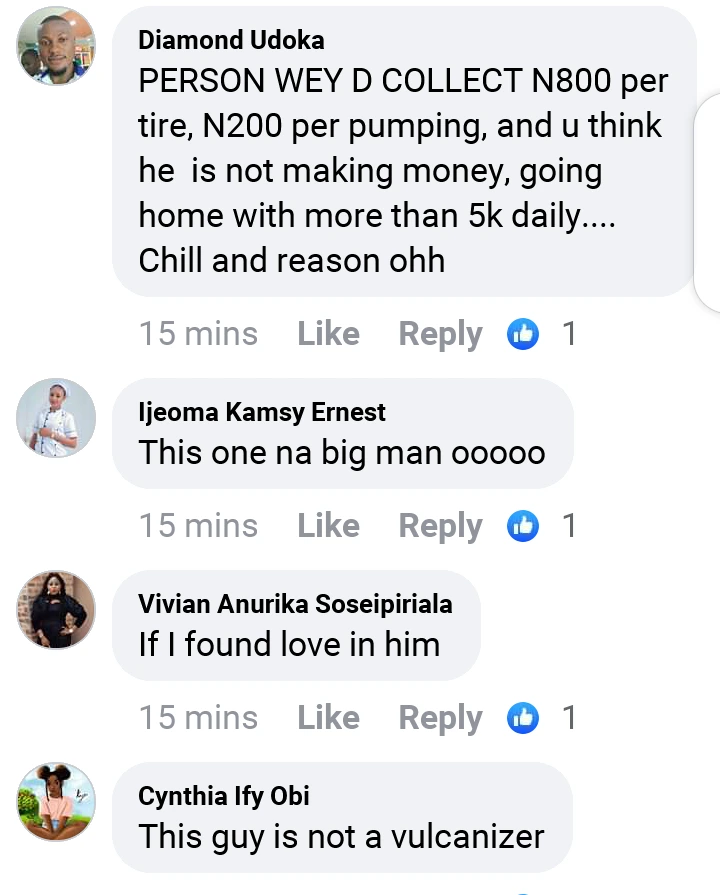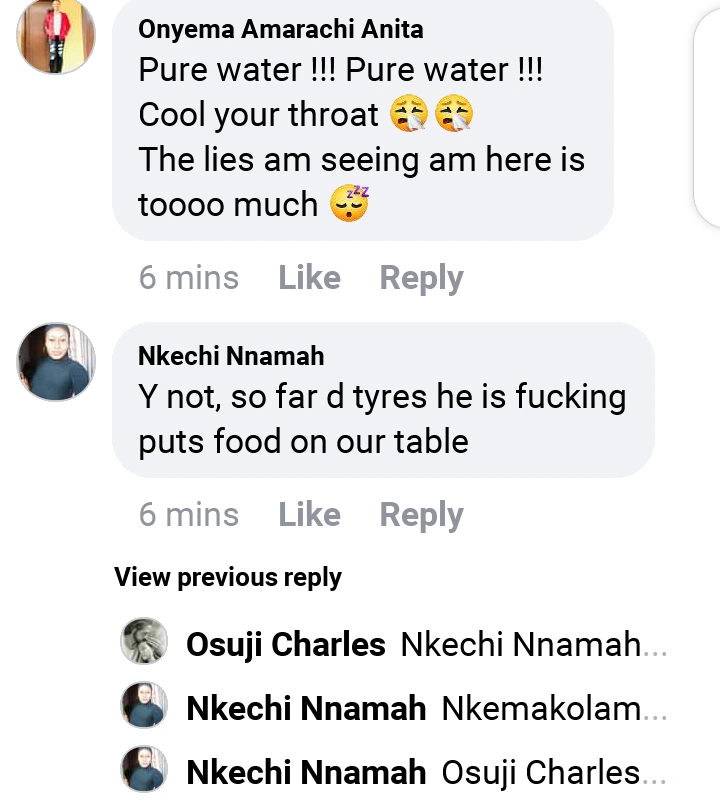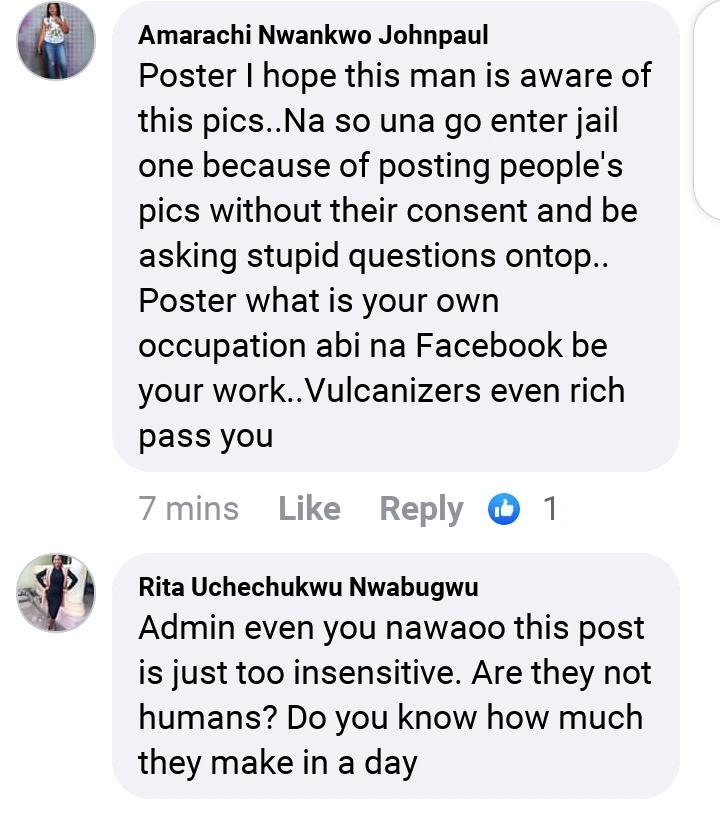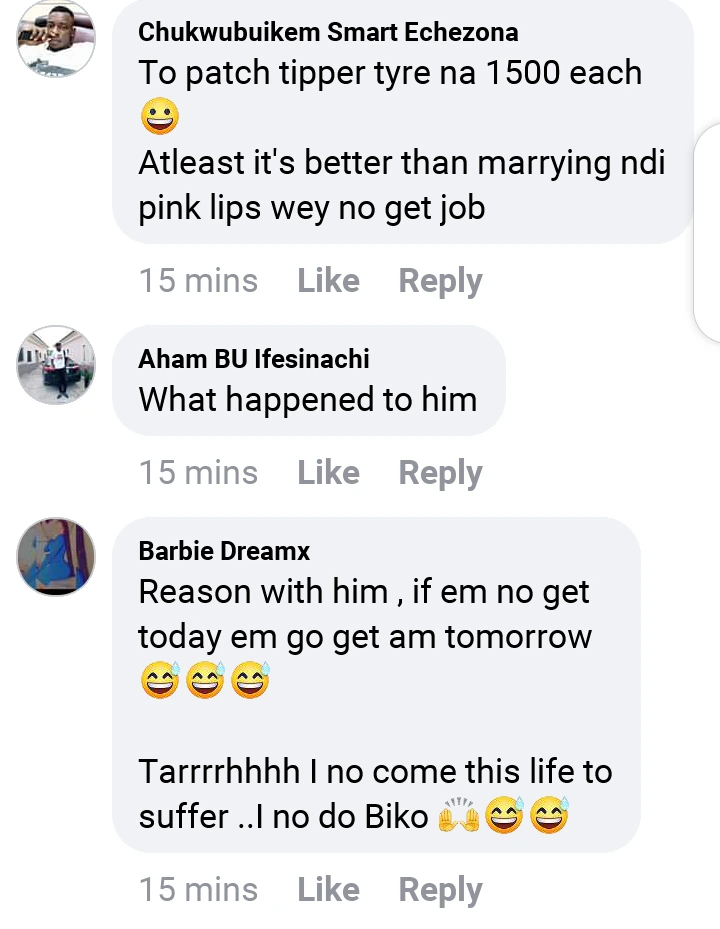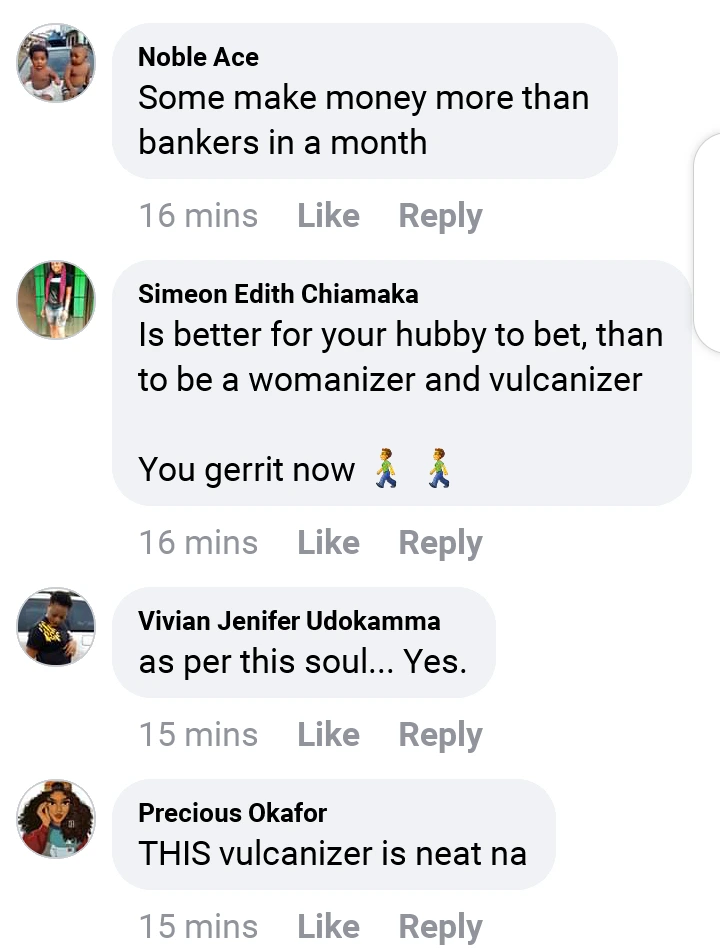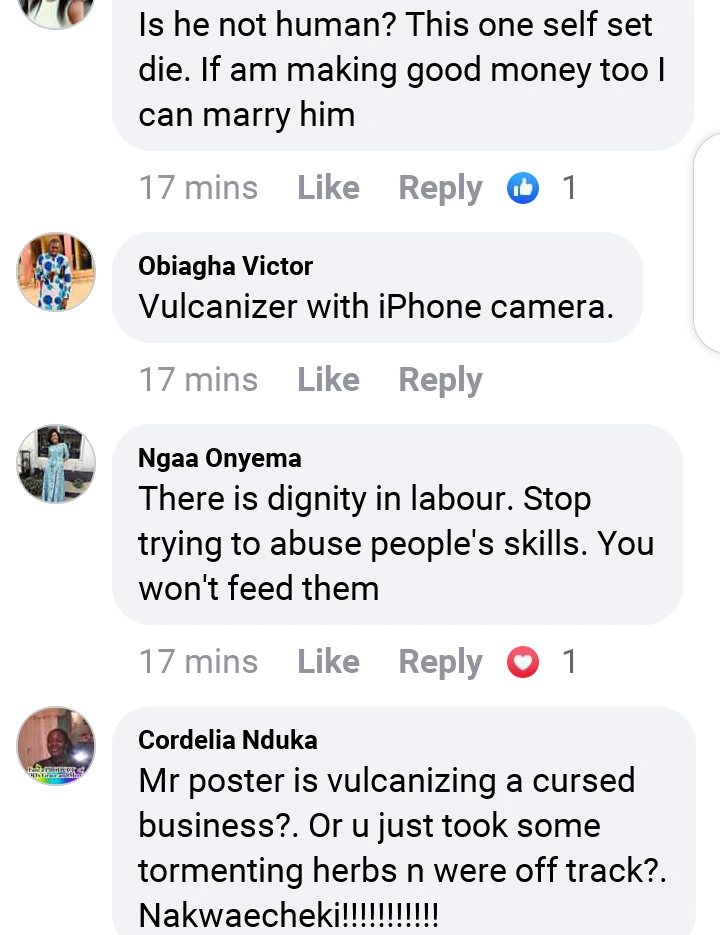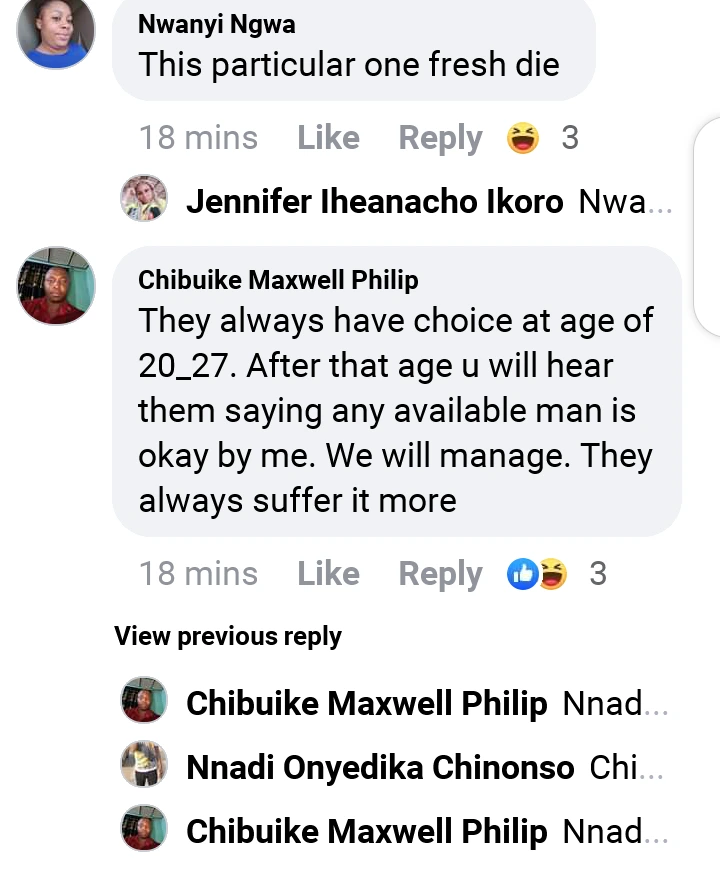 I guess the reason he asked the question was due to the fact that most ladies love high class men.
Now, can you marry a vulcanizer? Share your thoughts.
Content created and supplied by