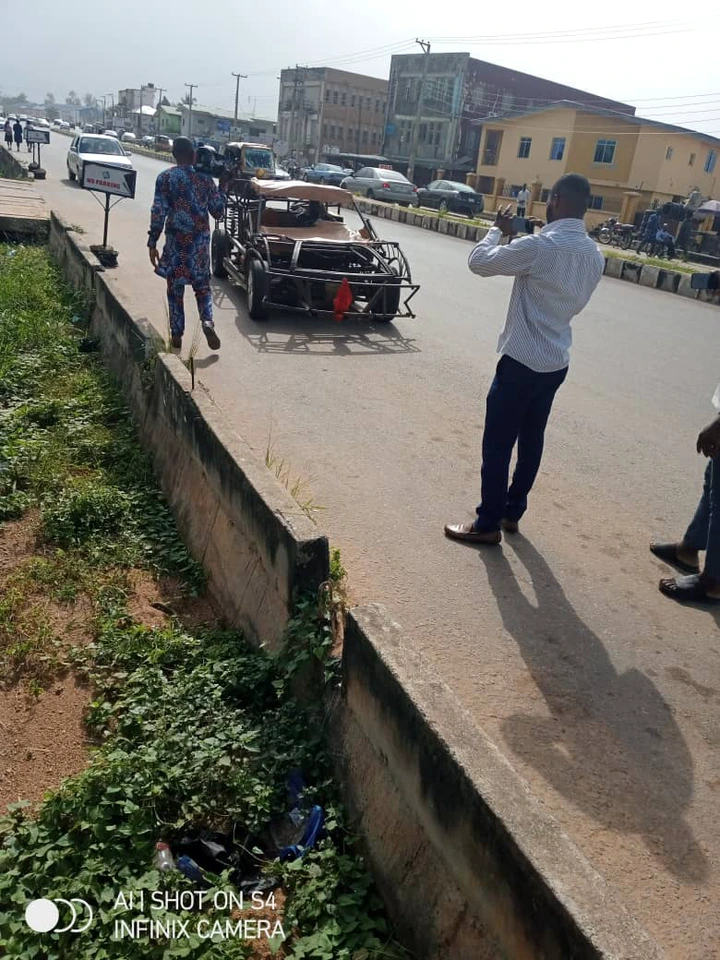 Nigerians are very special people. We are so dynamic and creative that we can make something very extra ordinary out of the very ordinary things. There have been reports of Nigerians who created flying aircraft and all sorts of things. This article is about a man in Ibadan, Oyo State, Nigeria who created a moving car.
Yesterday's afternoon, people in Bashorun area of were awed with a most extra ordinary invention by a man who created a moving car. Many people came out of their houses, offices and shops to video and take the pictures of this amazing technology.
The car's body was made mostly with wrought iron and it looked even gorgeous. It looks like one of those racing cars that are used for extreme sports. The owner of the car started and drove the vehicle in front of hundreds of people who gathered to look at the wonder car.
This incident happened right in front of Broadcasting Corporation of Oyo State (BCOS) in Bashorun. While many people applauded and appreciated the man's creativity and invention, many people opined that it would be very good if government at all levels could support him and create a company that can produce the first indigenous car in Nigeria. This will encourage people like him who have talents and abilities to create amazing things but may not have the means and the resources to bring their inventions into reality.
Content created and supplied by