Chahat Kumar was born to Suraj Kumar, 24, a daily wage labour and his wife Reena, 22, through normal delivery.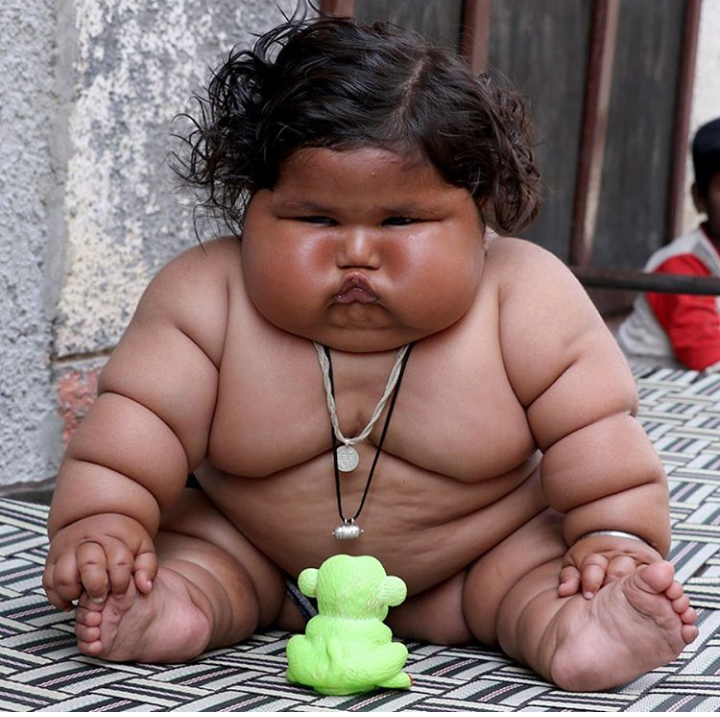 Chahat can't even stand on her own and has to drag herself on the floor because the heavy weight puts pressure on her tiny.The girl chahat Kumar can't take 15mins without eating something, she's always eating.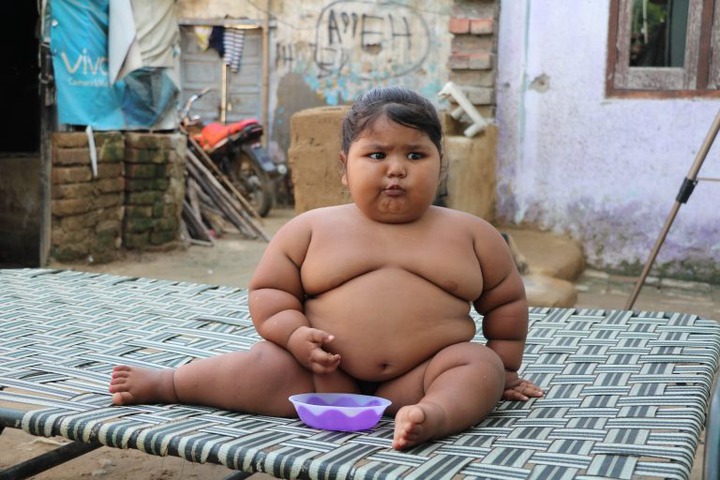 Chahat Kumar father, Suraj said: "She is so fat that cannot even standfor more than 20 seconds, we cannot take her anywhere. Her mother has to be home always".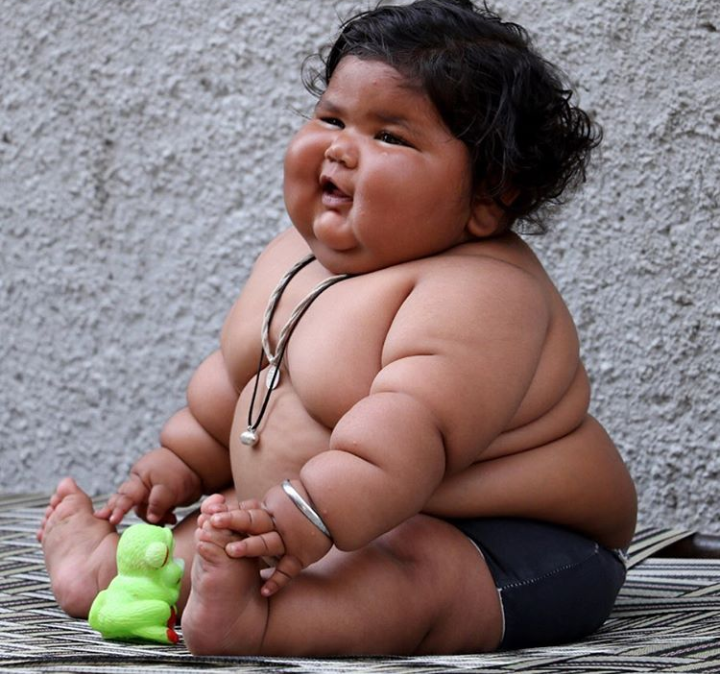 Chahat Kumar suffers from an extremely rare genetic disorder, leptin deficiency disease, that keeps her perpetually hungry. She is one of 51 cases in the world with early onsetobesity from this condition.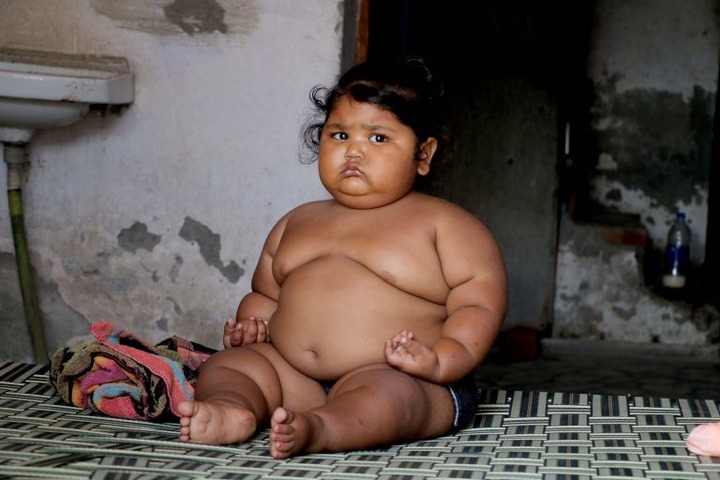 Content created and supplied by