Officer bashed his car while trying to overtake driver at Berger, See Wat he did to the driver's car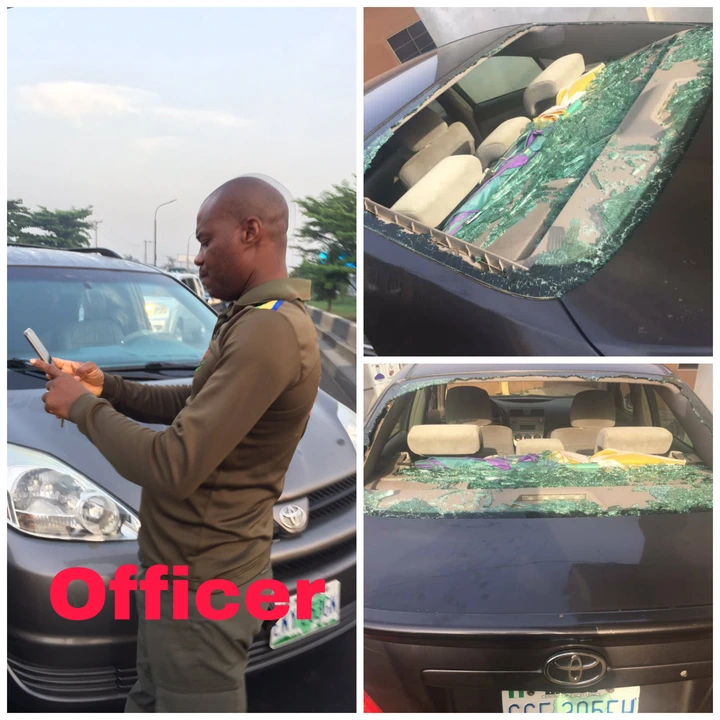 A man identified as @kingArchibxng has narrated an ordeal with a Nigerian mopol who tried overtaking him and bashed his car.
He was on his way to work heading towards 3rd mainland bridge just after Berger, when he noticed a sienna trying to overtake him in a very tight spot.
The driver was driving too close, so he accidentally bashed his car on the right side of his side mirror.
The driver who is a mopol officer then blocked him at Ojota, pulled a gun at him claiming he was the cause.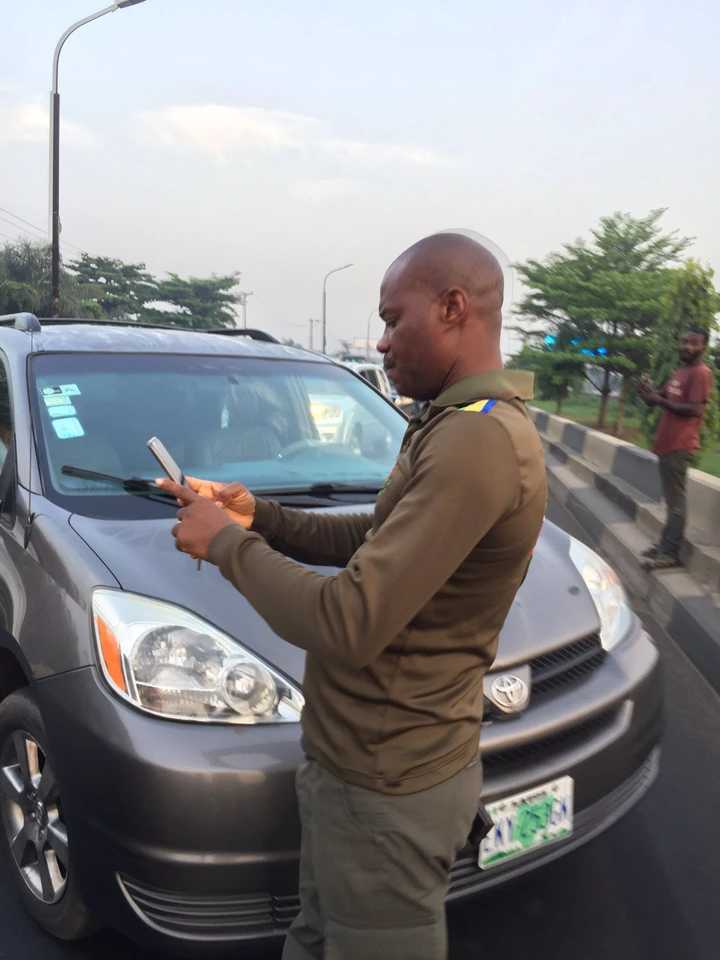 He argued that he wasn't at fault but the mopol would no listen, the officer reached for his car keys, but the driver would no let him, he then used his gun to smash his windshield.
People gathered and filmed the scene while some blamed the officer for being at fault.
The officer threatened that he would have injured him if he was wicked.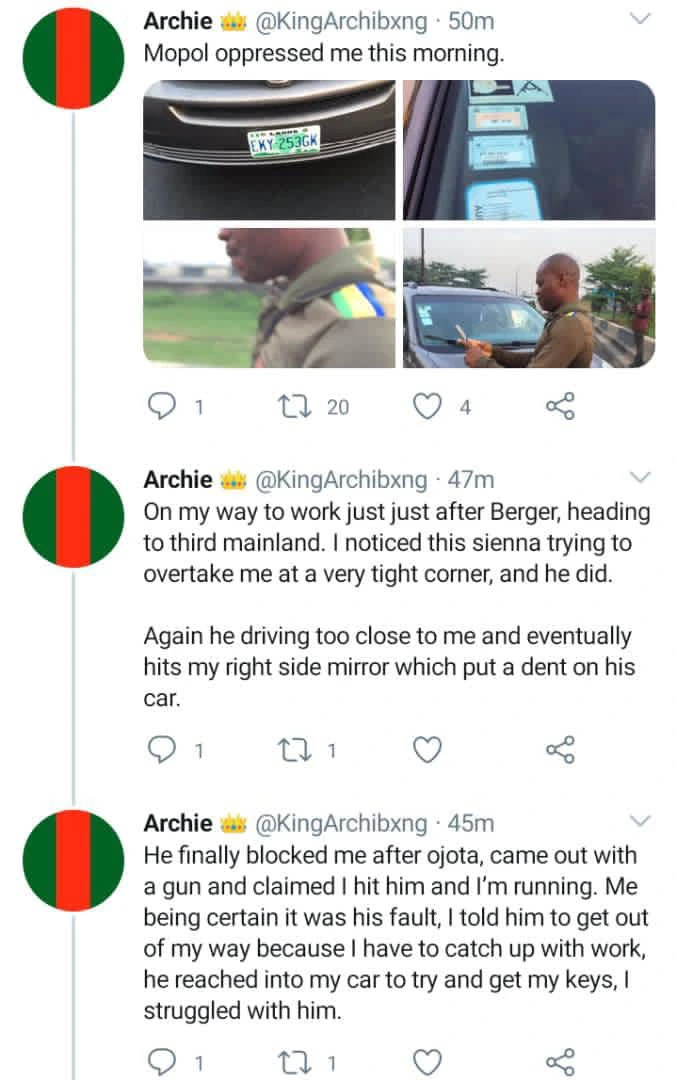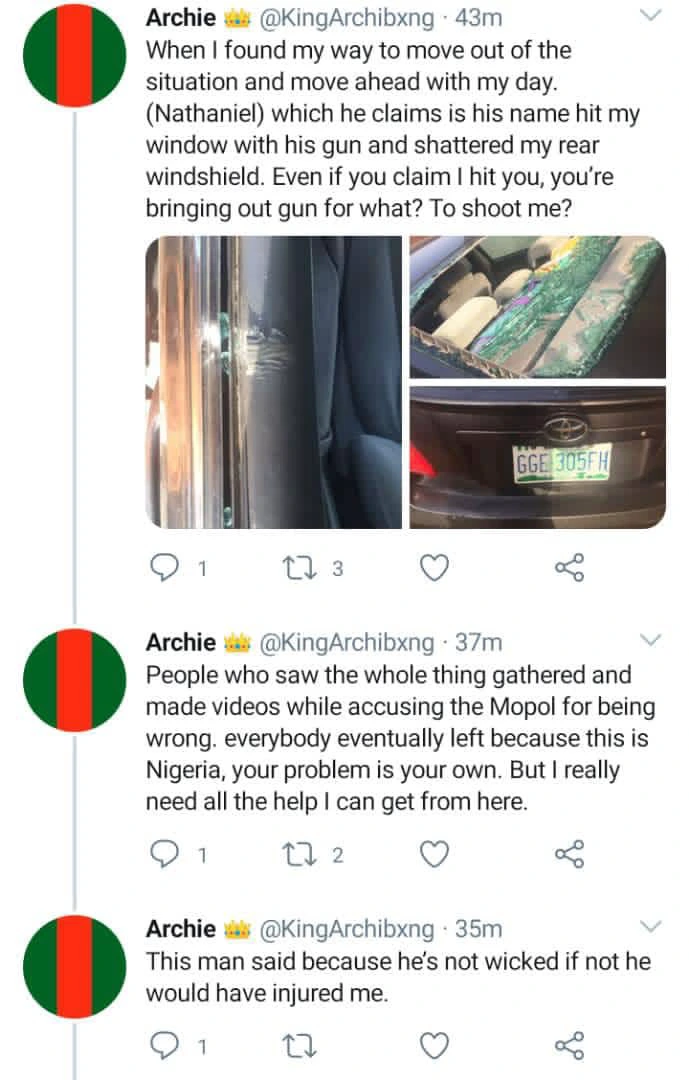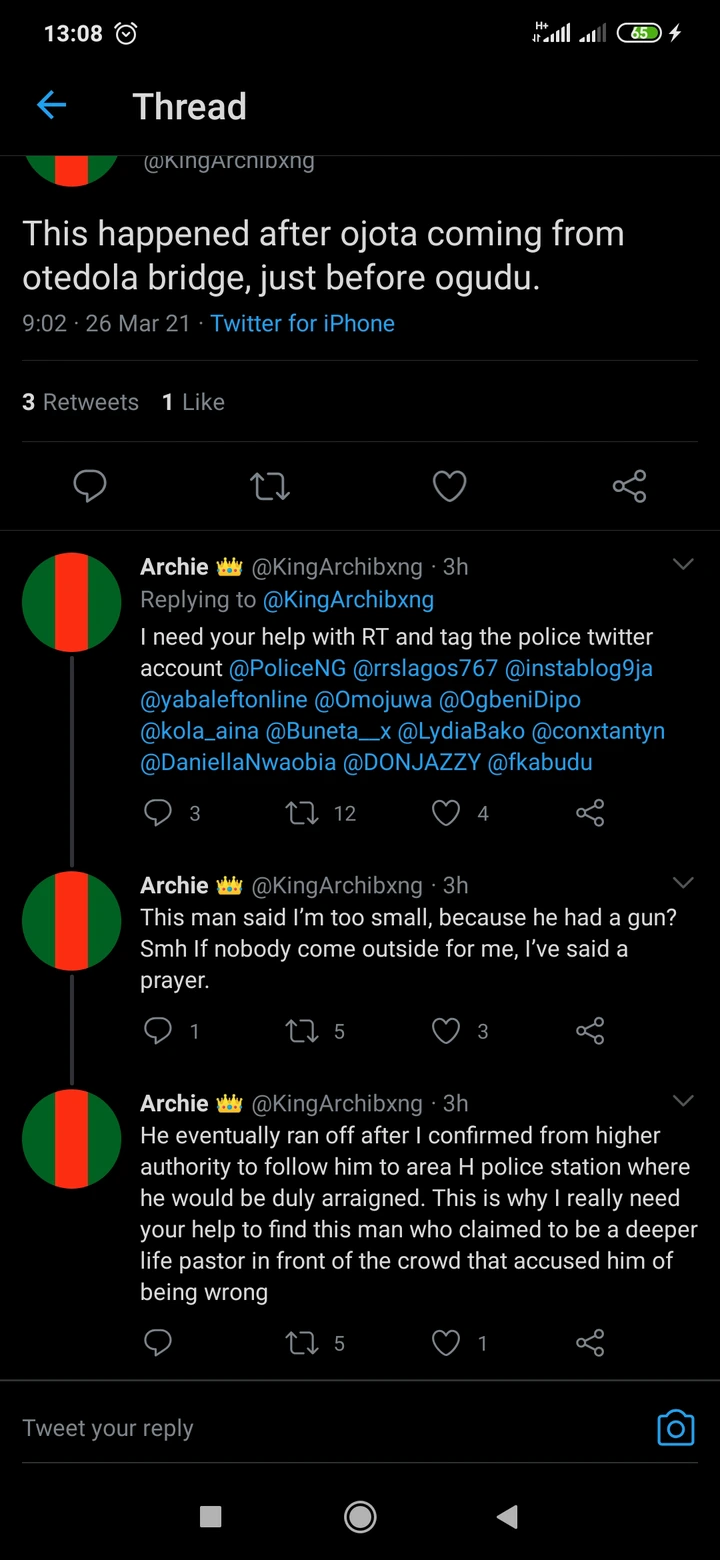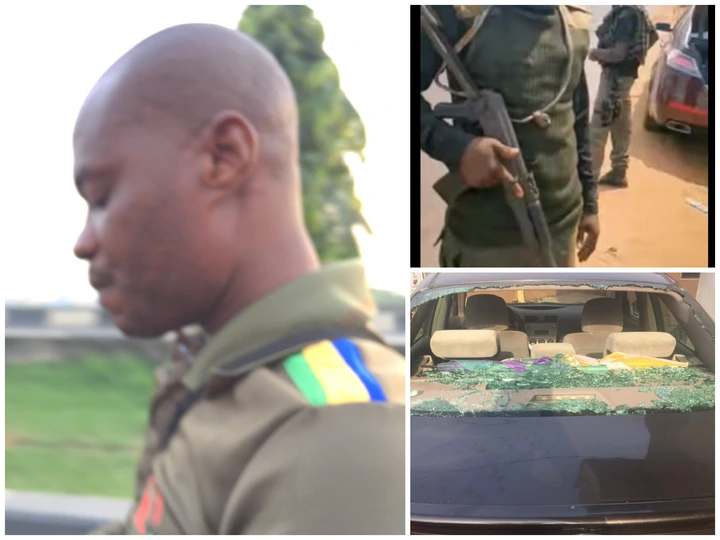 Below is the officer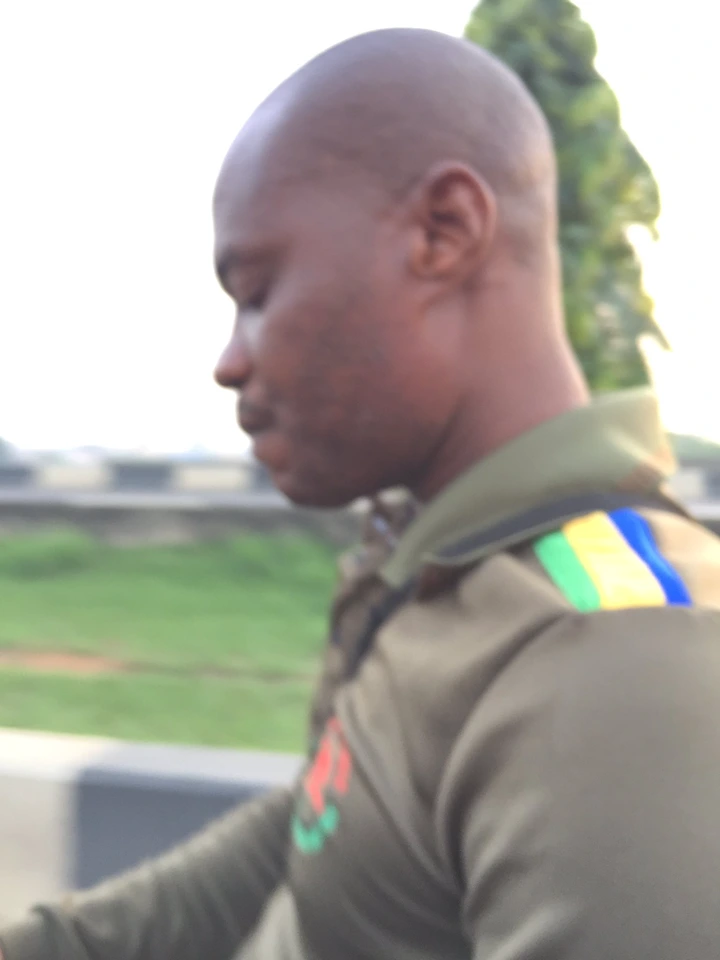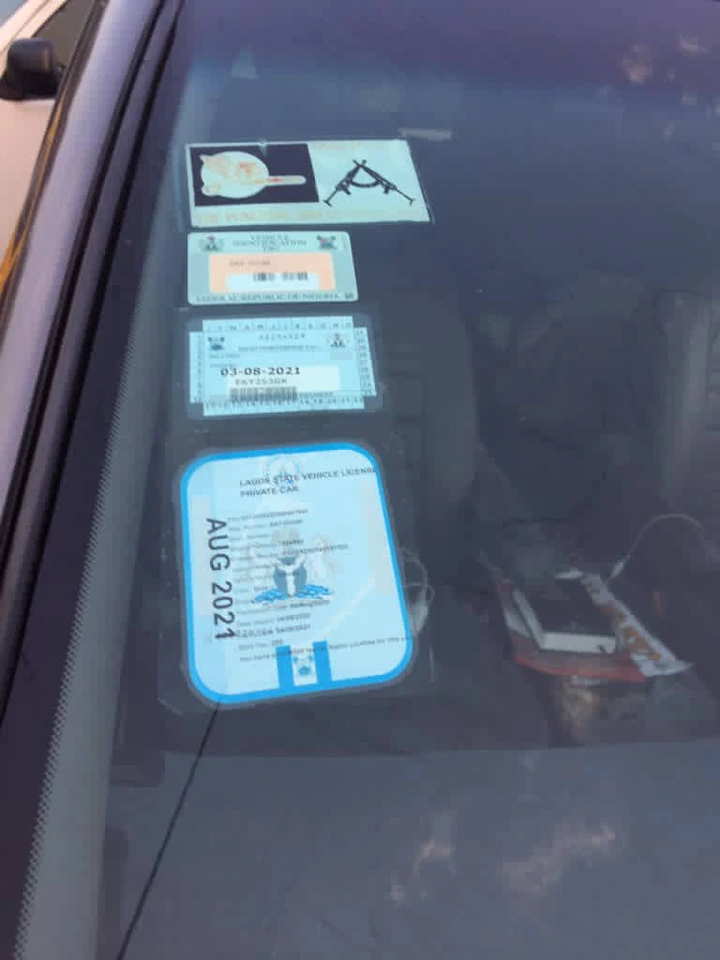 This is what the officer did to his car