People often say that we are living in a world full of wickedness. Such people say this probably because they have lost a beloved one or something heartbreaking has happened to them. However, I had never seen a reason why I would say such a thing yet. I have never believed that we live in a wicked world until I read this story earlier today.I was scrolling down my Facebook news feed and I eventually came across a video that has captivated the attention of a number of people. The video was a touching and emotional one, and I shed tears while watching the clip. The video was shared in a popular Facebook group called "IGBO RANT HQ", by a young lady identified as "Ngozi B. Nwakanze"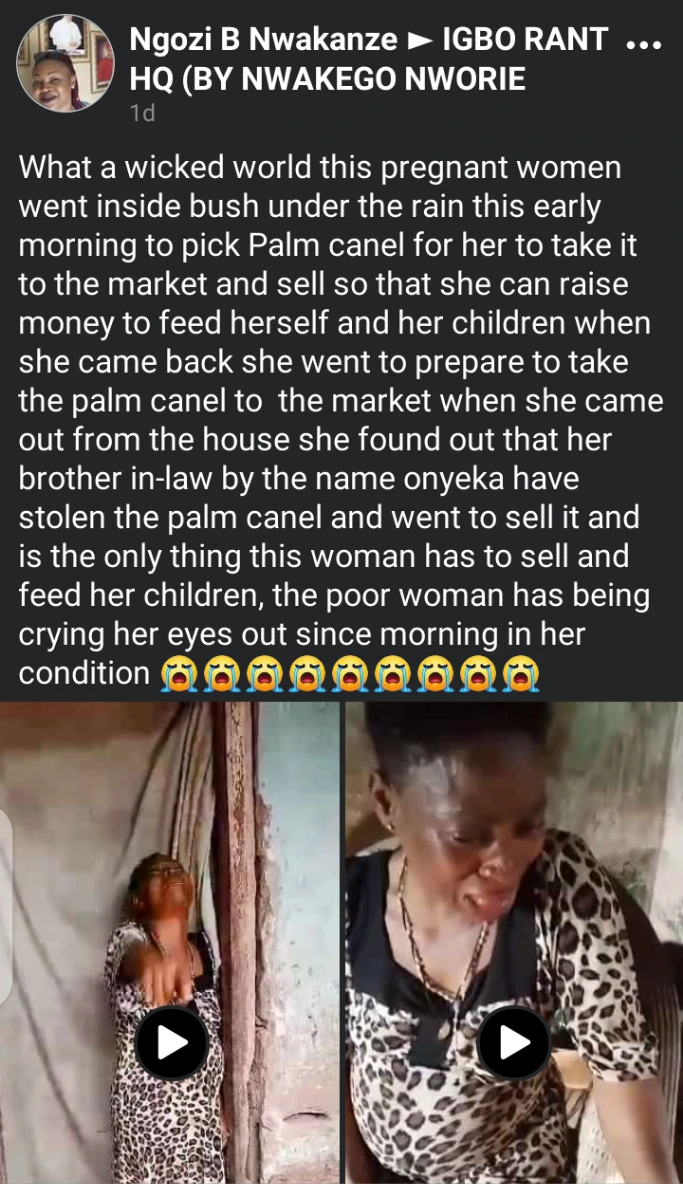 In the video attached below, you can see a pregnant woman crying bitterly as she narrates what has befell her in a sober mood. This innocent pregnant woman went to the bush, early in the morning while it was raining to pick palm kernels. The palm kernels are her only means of livelihood with her children. She picked them with the intention of selling in the market, so that she could raise some money to take care of herself and her children. After she came back from the bush with the palm kernels, she then went into the house to prepare herself for the market.
But upon coming out, something tragic and heartbreaking has happened in her absence. Her brother-in-law, whose name is "Onyeka" has stolen her palm kernels to sell it for himself. He tried ripping where he did not sow. The pregnant woman who has now realized what has befell her broke into tears at the spot. The palm kernels are her only source of income. But due to lack of pity and human sympathy, her brother-in-law carted away all of it, living nothing for her. The pregnant woman has cried her eyes out, lamenting and cursing "Onyeka", her brother-in-law.
See screenshots below.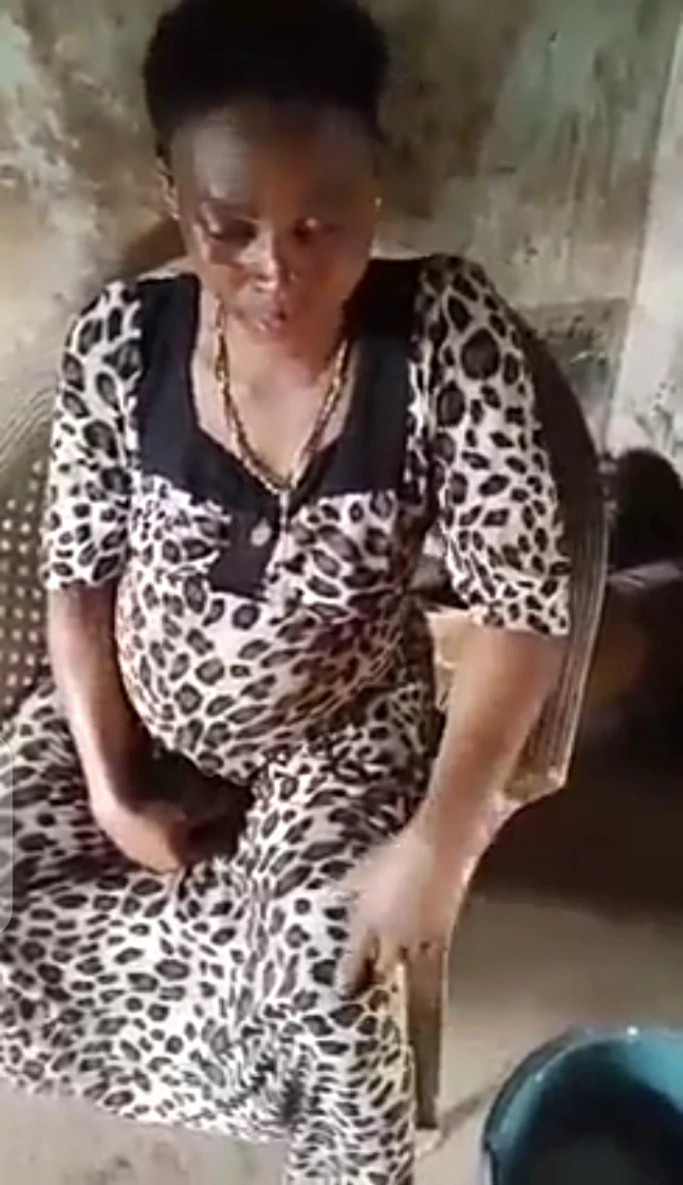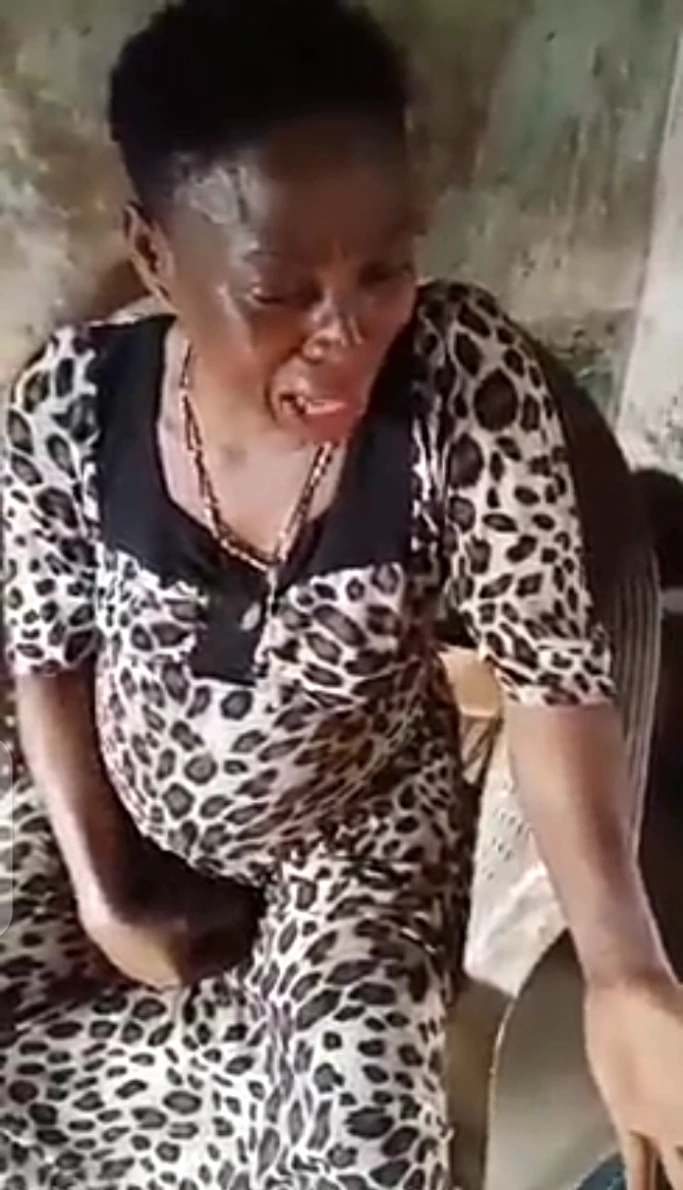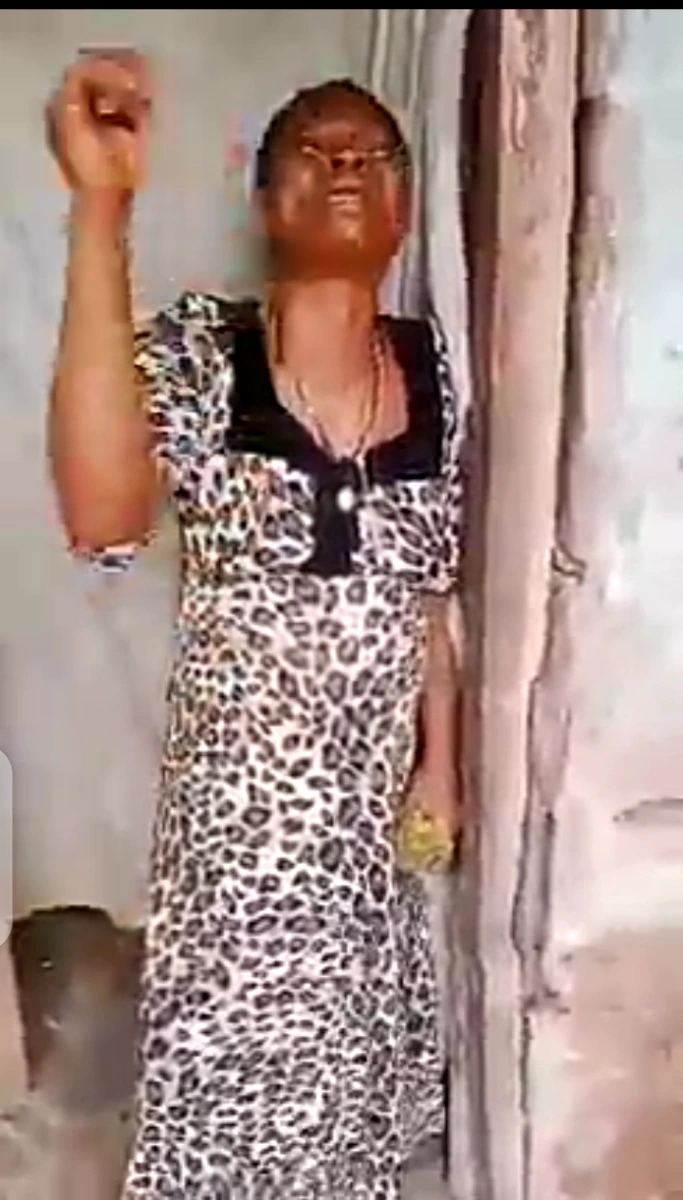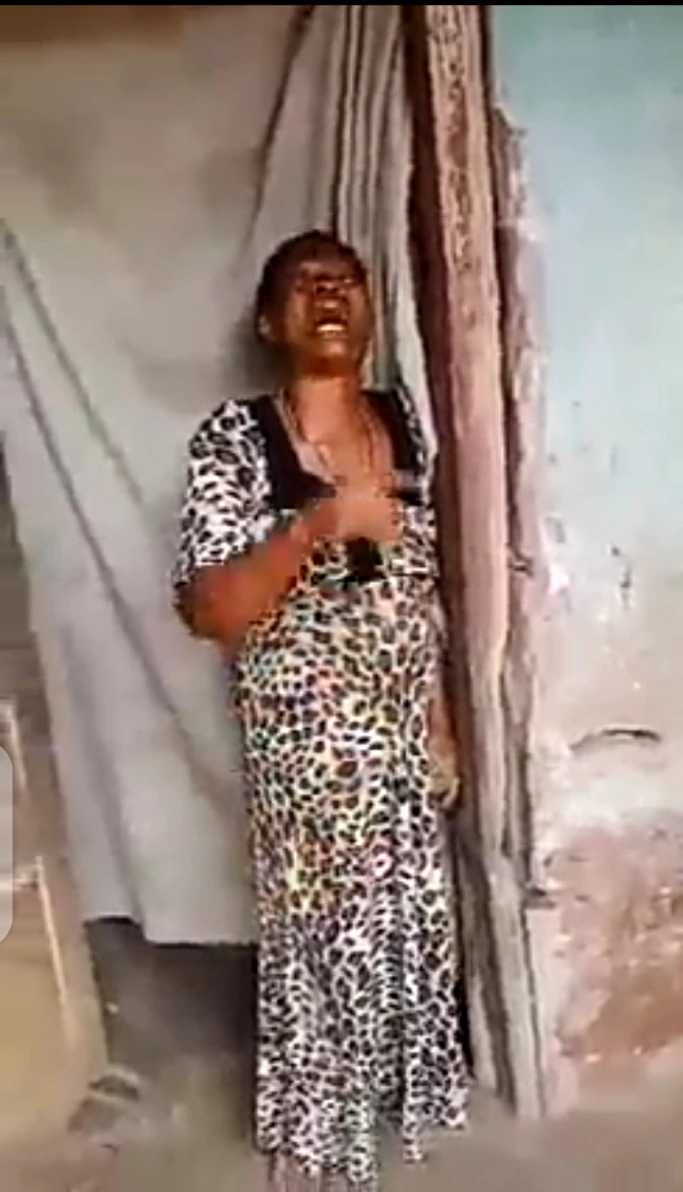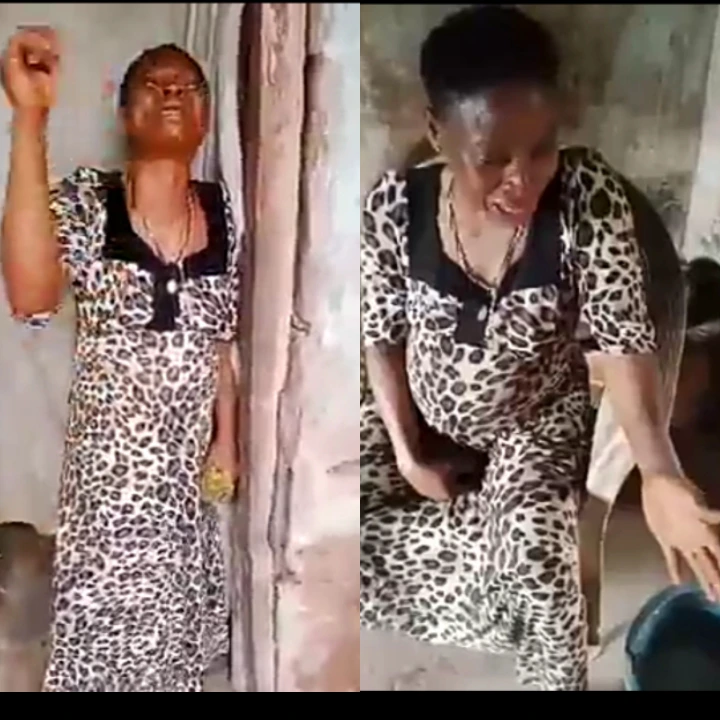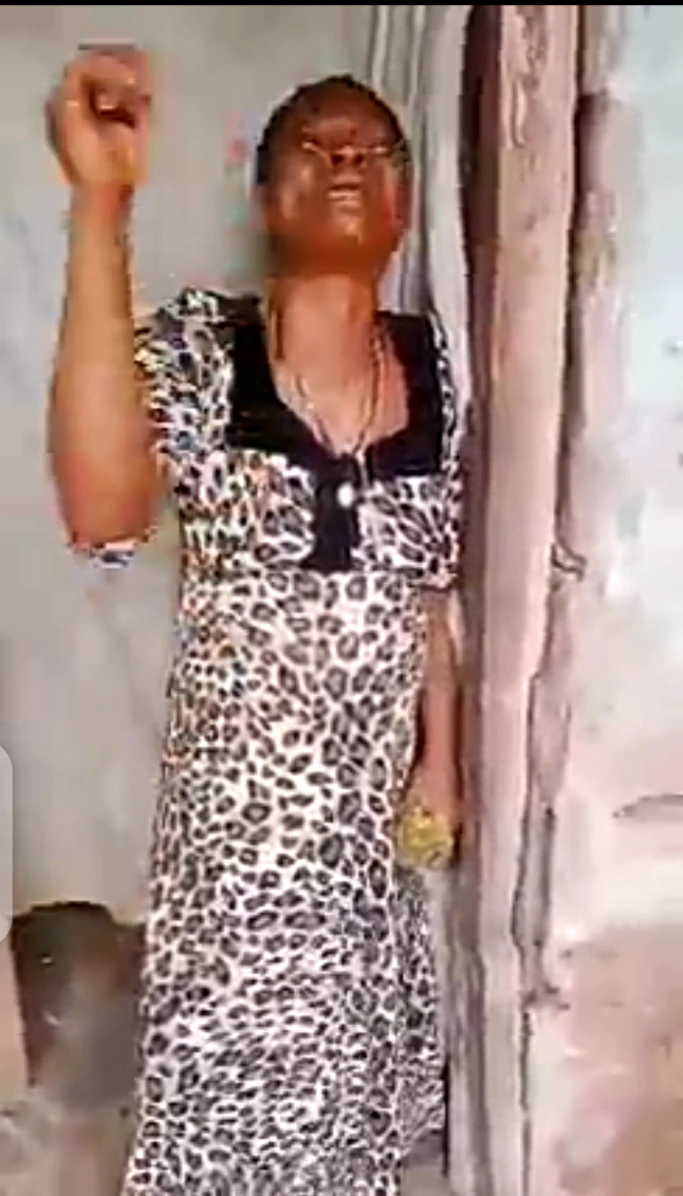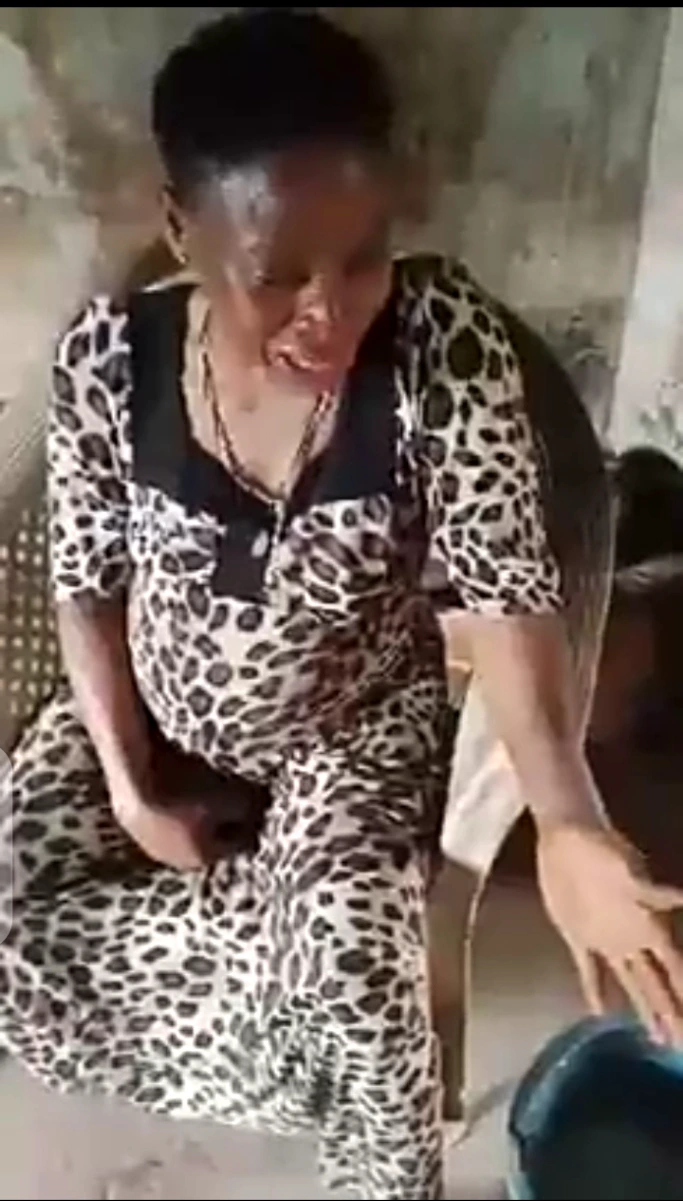 Active members of the Facebook group have comforted the poor woman on what has happened to her. Others have also criticized and lambasted her brother-in-law, saying that he is not man enough. Below is there reactions to this tragedy.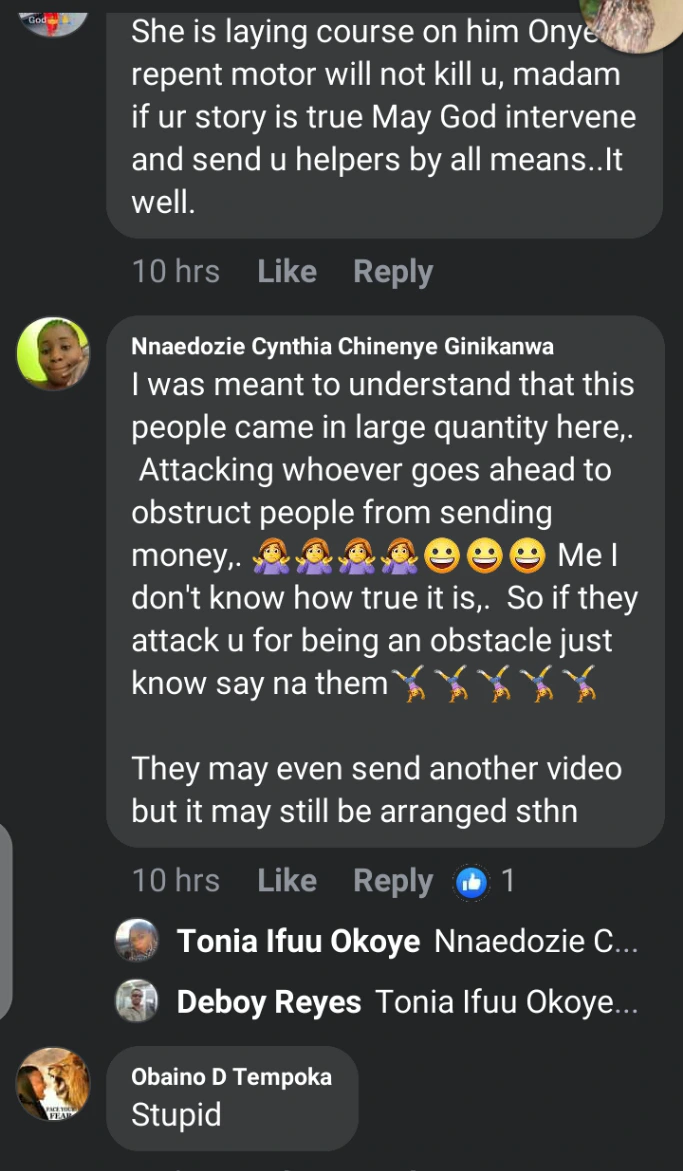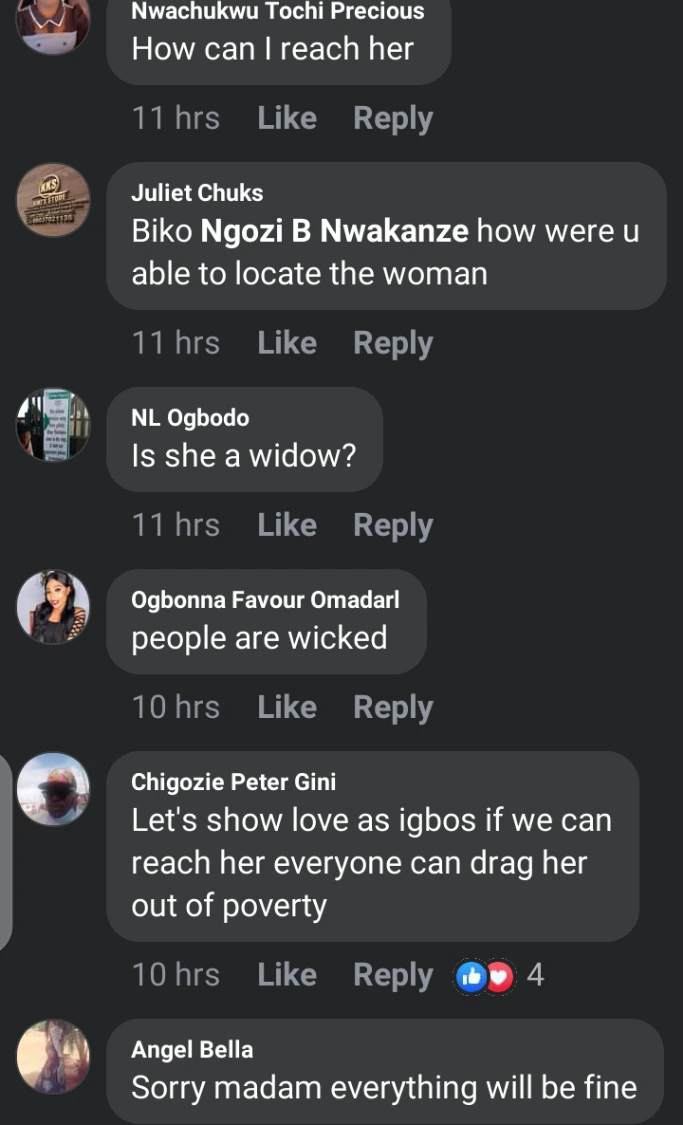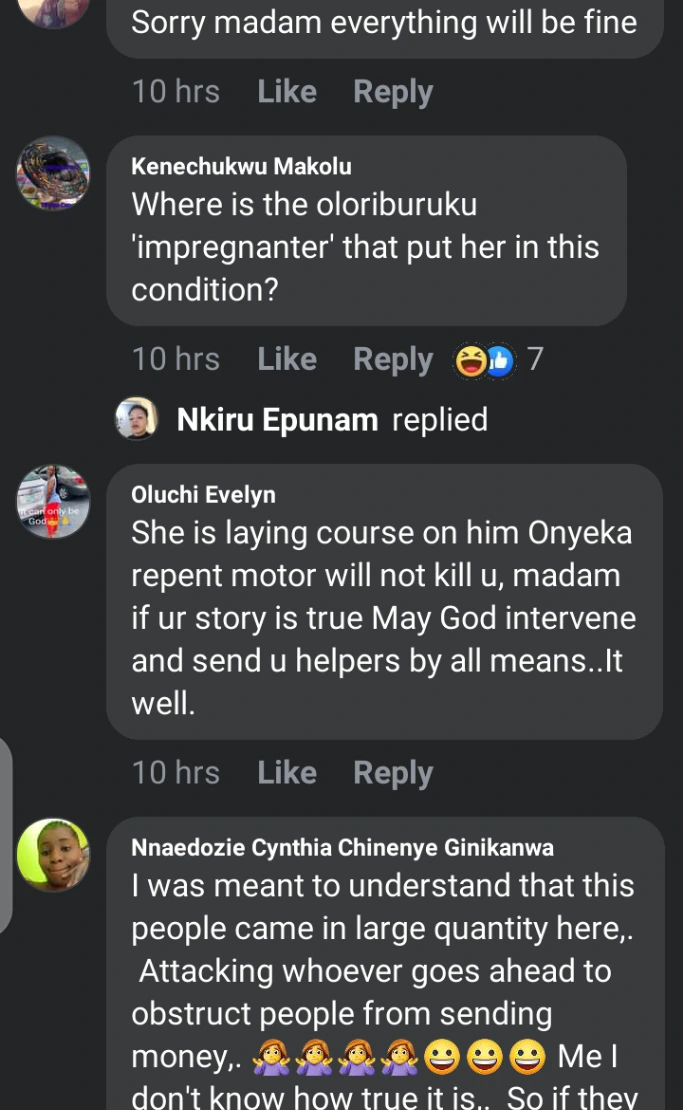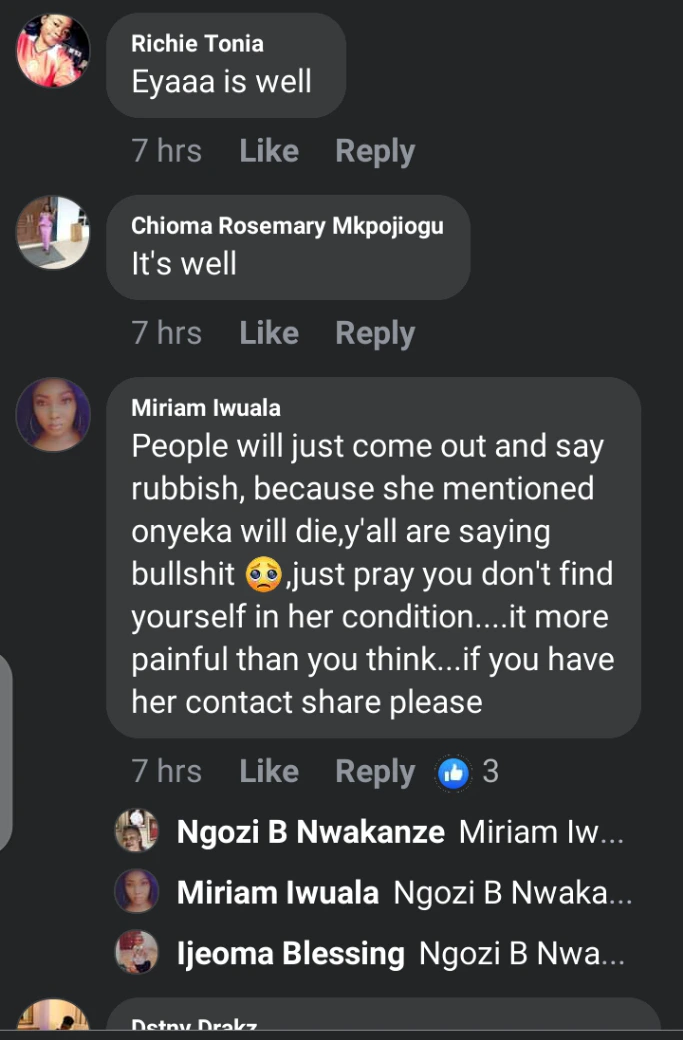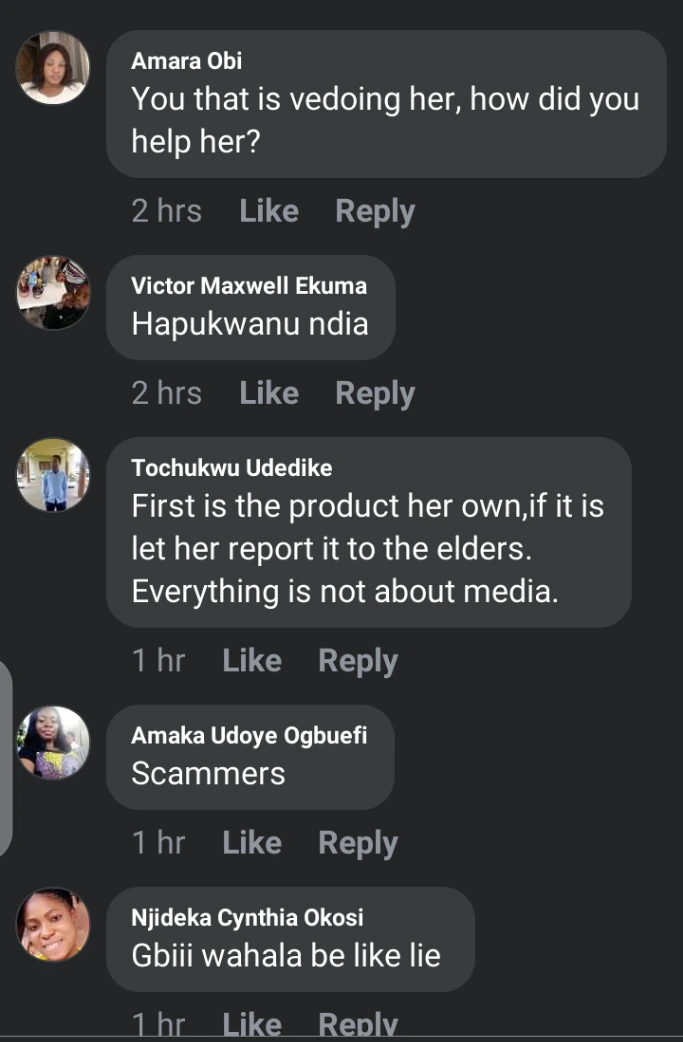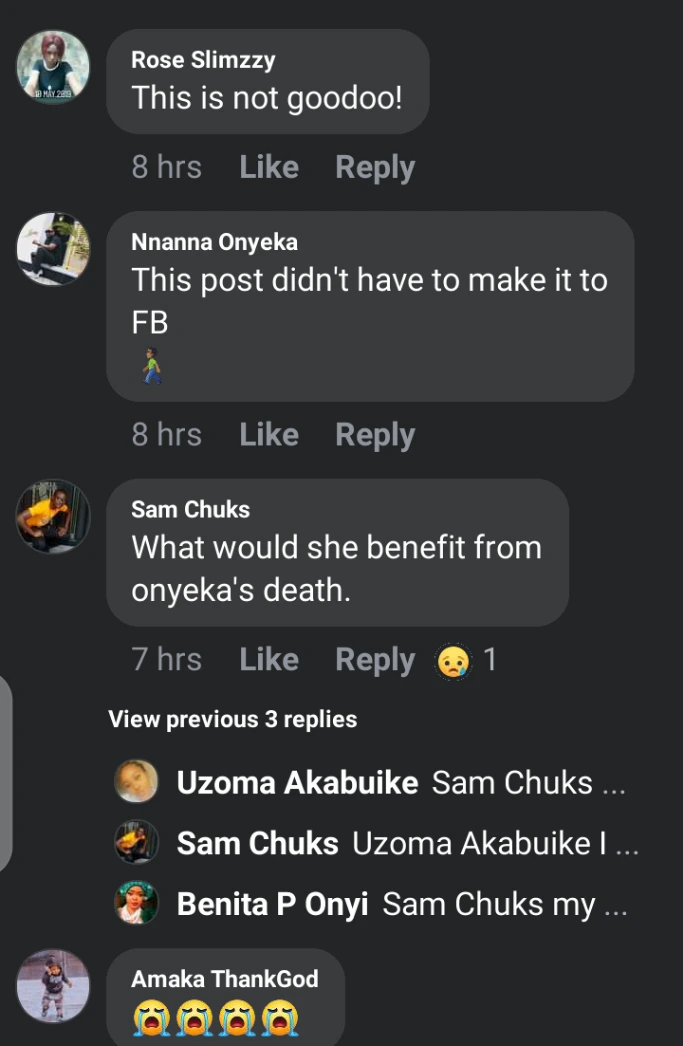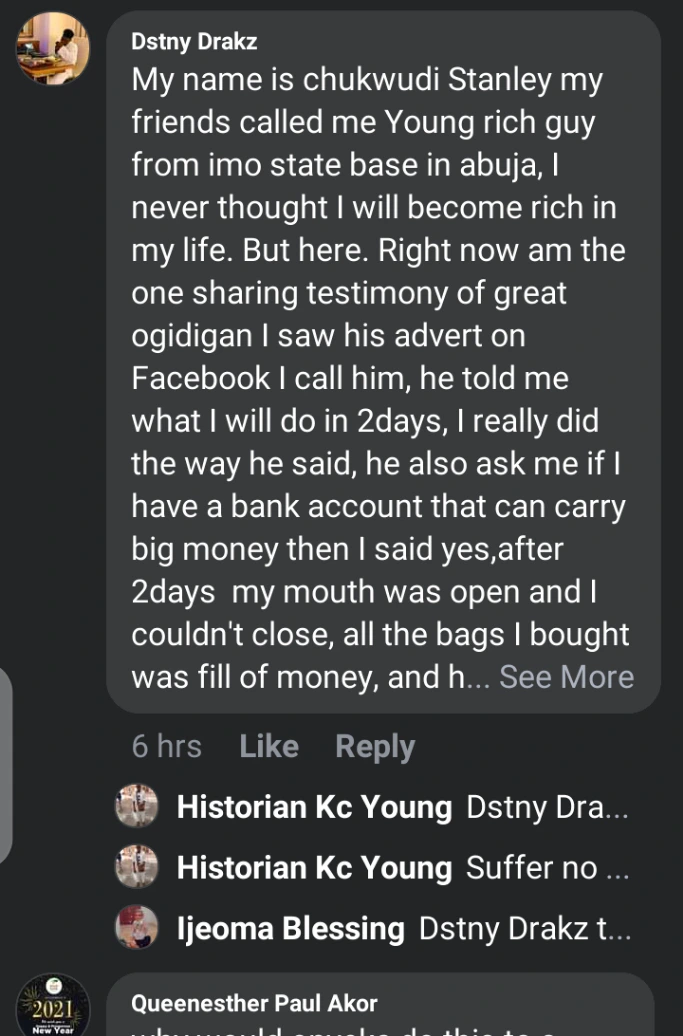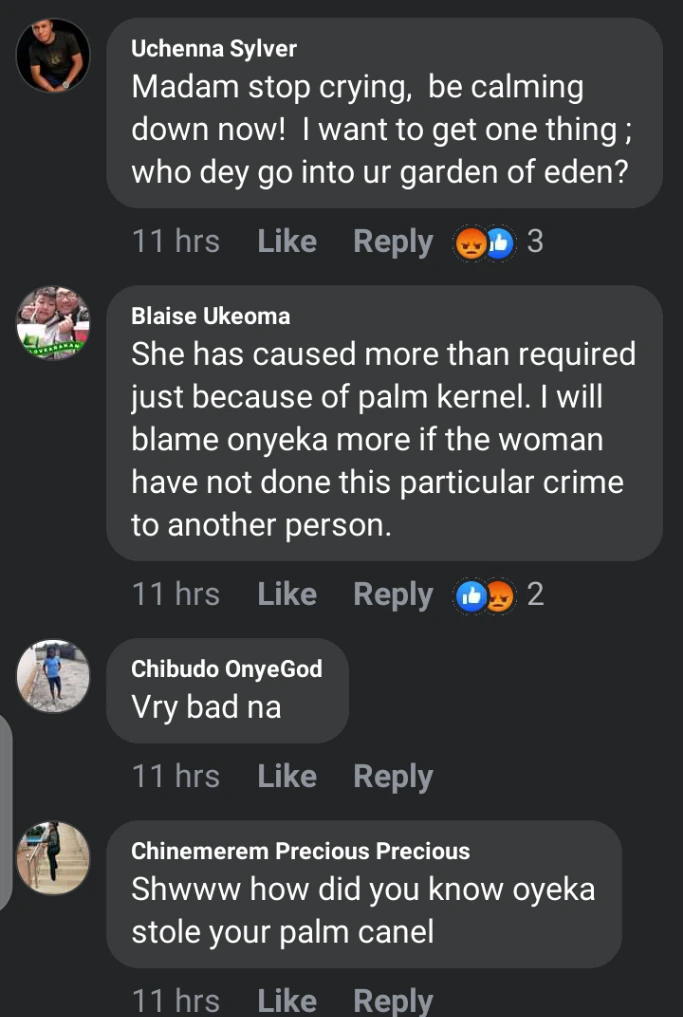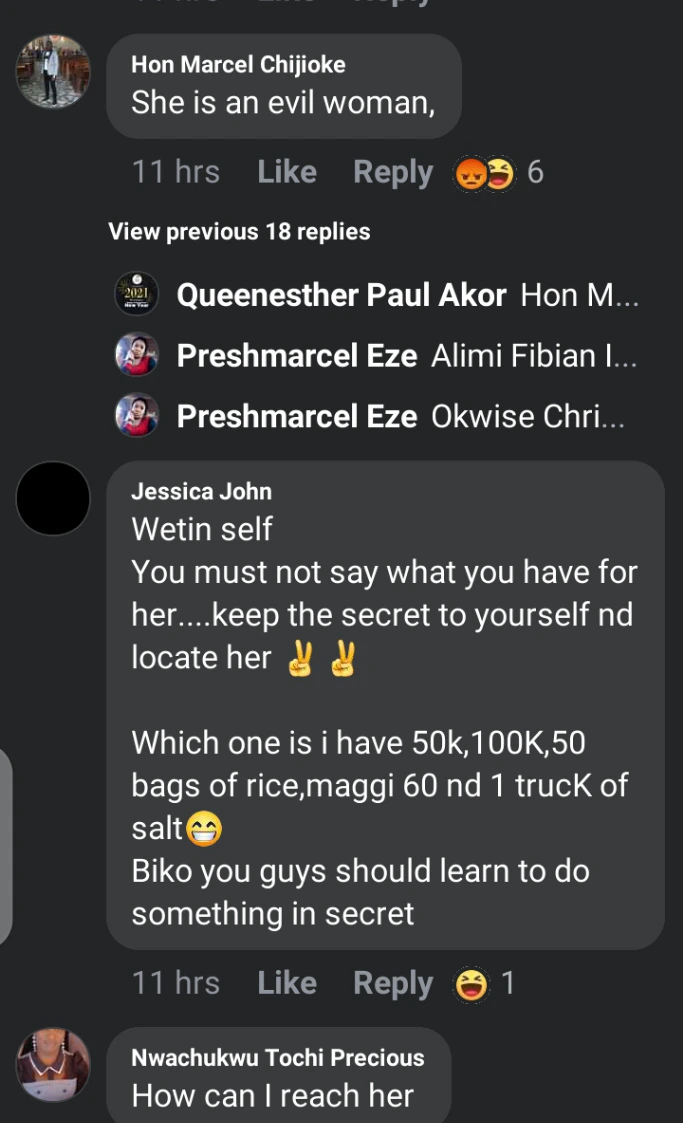 We are living in a wicked world indeed! How can a man do this to a woman? A woman who has children already, and also pregnant?
You can watch the videos here and here.
What do you have to say about this?
Please, share this to others to see. If you find this article worthy, you can like and follow me.
Content created and supplied by