Remember The Igbo Boy Who Created An Iron Man Suit With Cartons? See What A Photo Editor Did To It
Two months ago on the second of September, a young Nigerian boy, Praise Kelechi from Umuahia once went viral on social media after he created a suit that looks just like that of a Marvel character known as iron man. He created it using cartons and his work was applauded on Facebook by many, having over 2 thousand shares.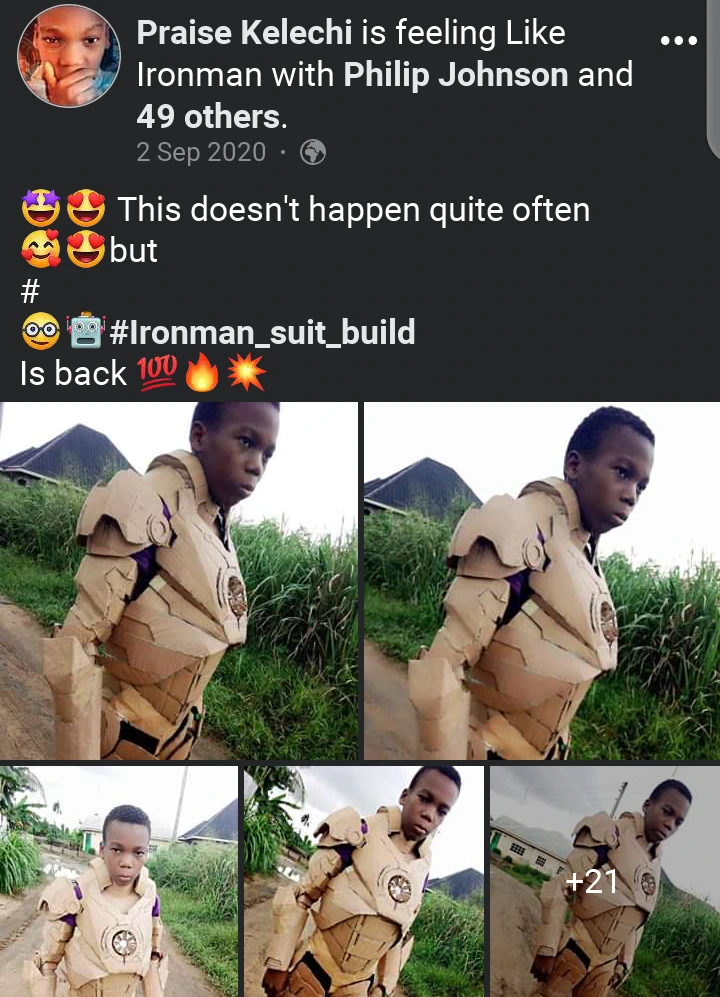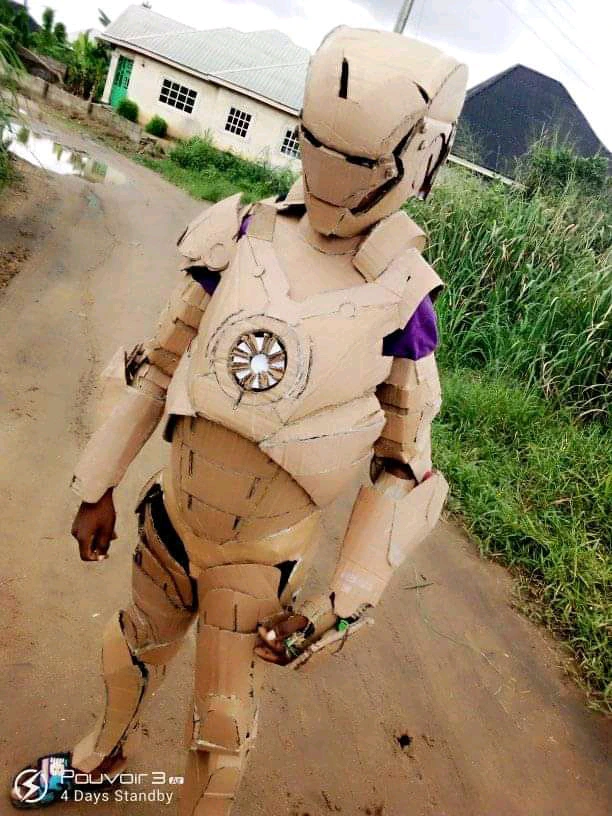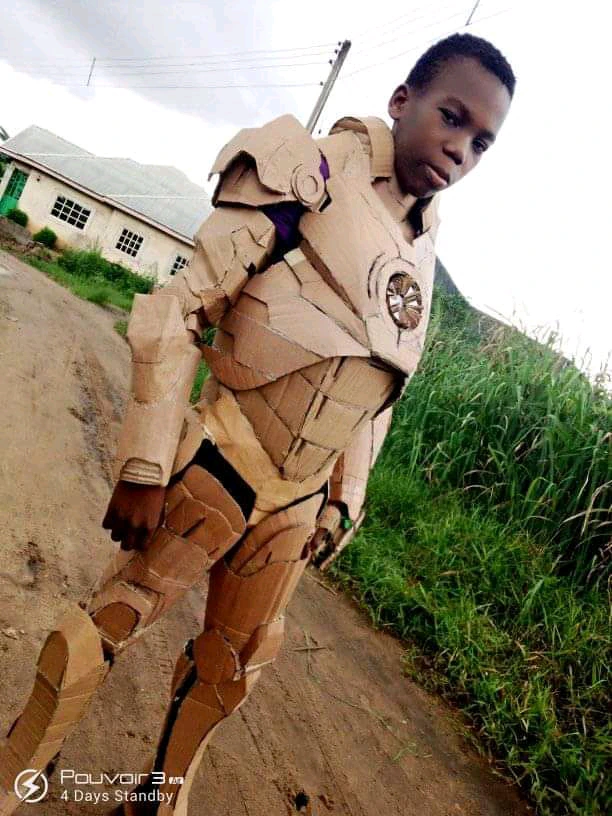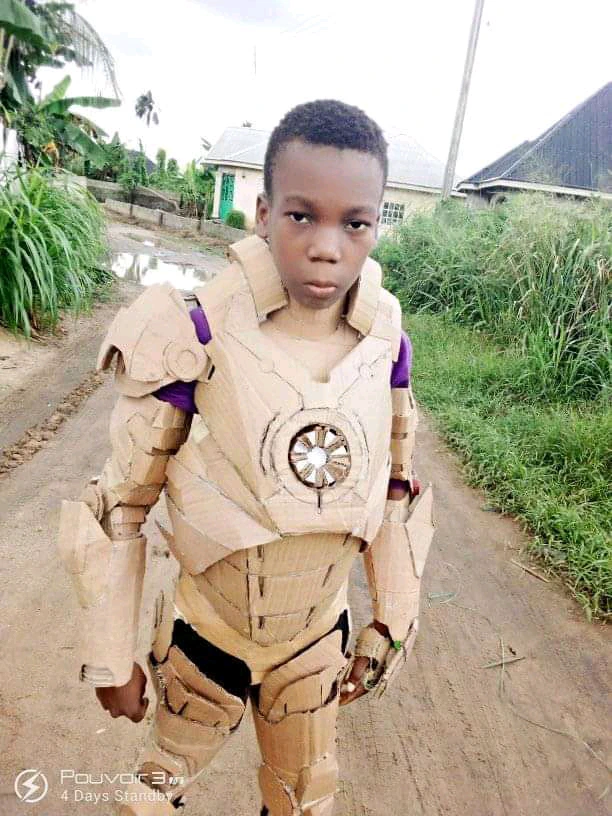 The first look of his iron man suit which he posted 2 months ago on Facebook.
Recently, a young Nigerian photo editor 'Vic De Boss' by name has shared another version of his iron man suit, the photo editor edited his picture and placed him among the Avengers. The Avengers is a superhero team in which iron man is a key member.
"Praise Kelechi, you don't deserve to be in the streets, you belong to the avengers and of course me as Superman."– Vic De Boss on Facebook.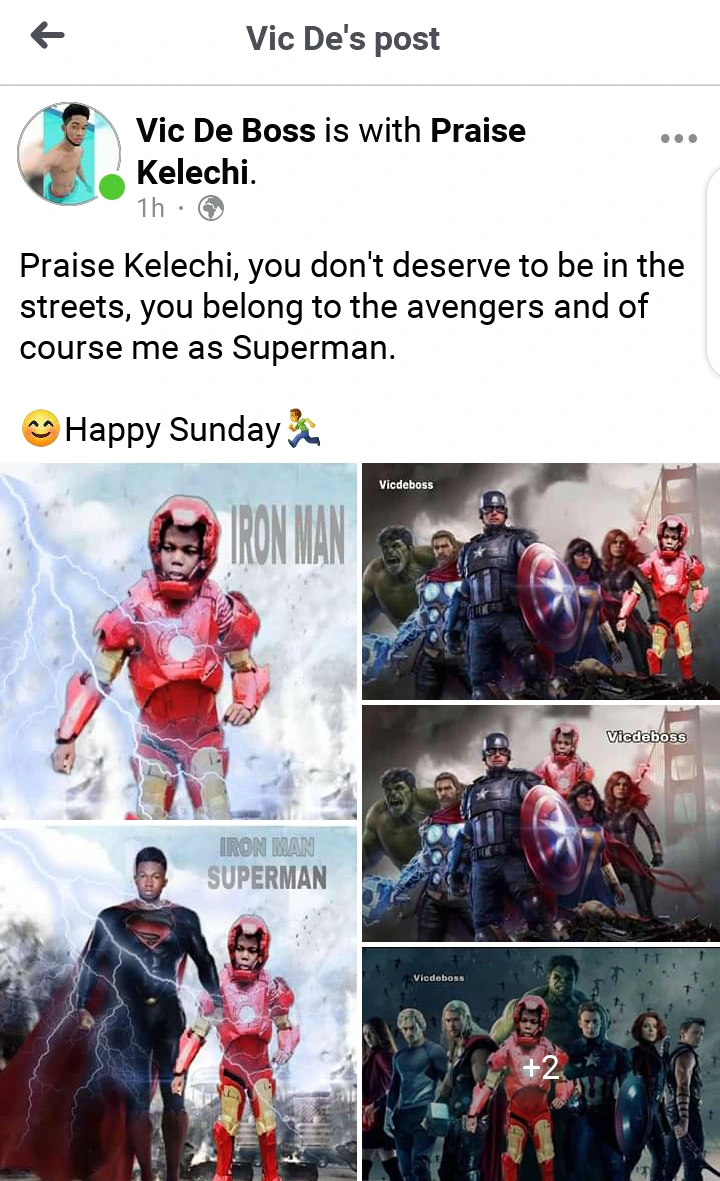 He shared photos of the young boy with the Avengers and superman, check out the photos below.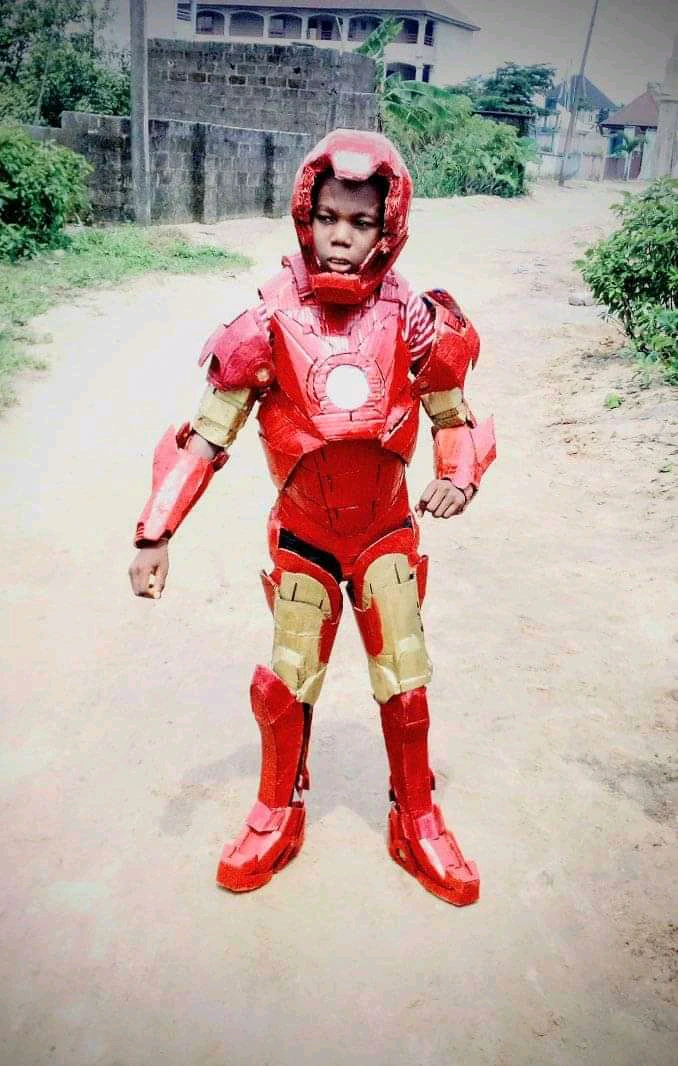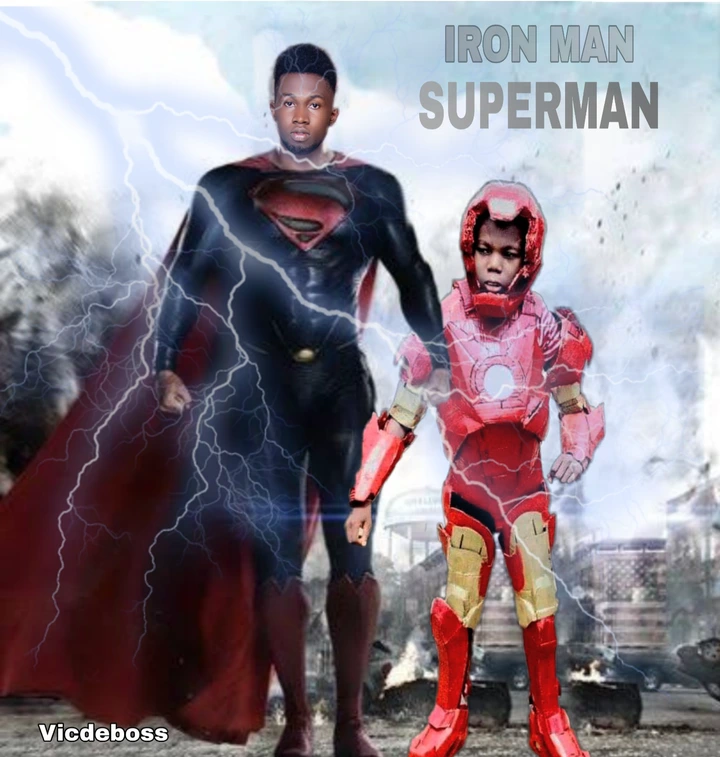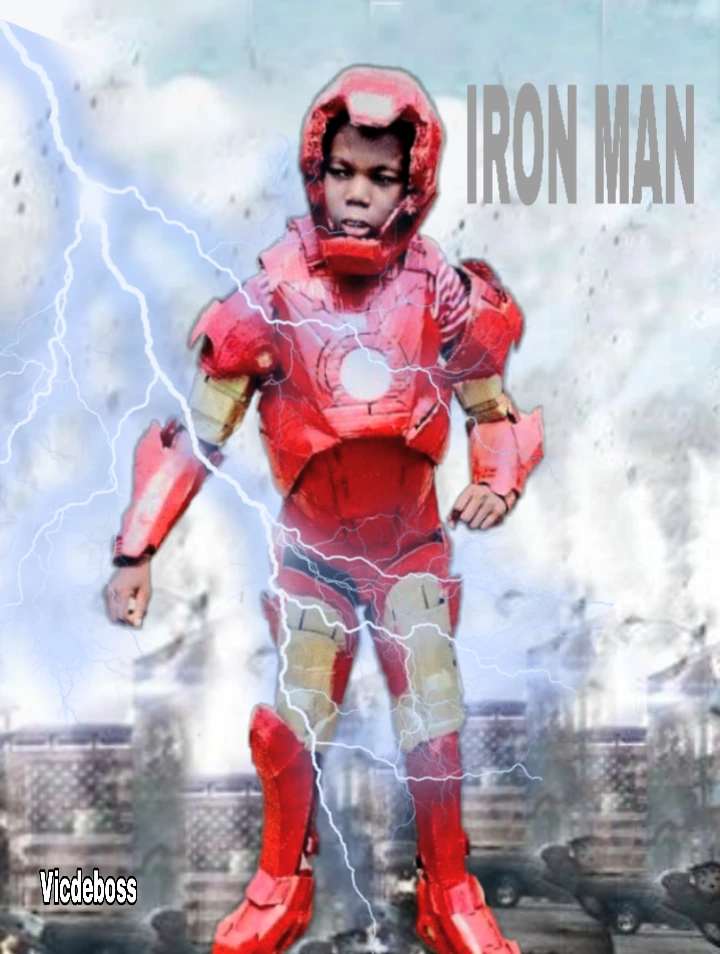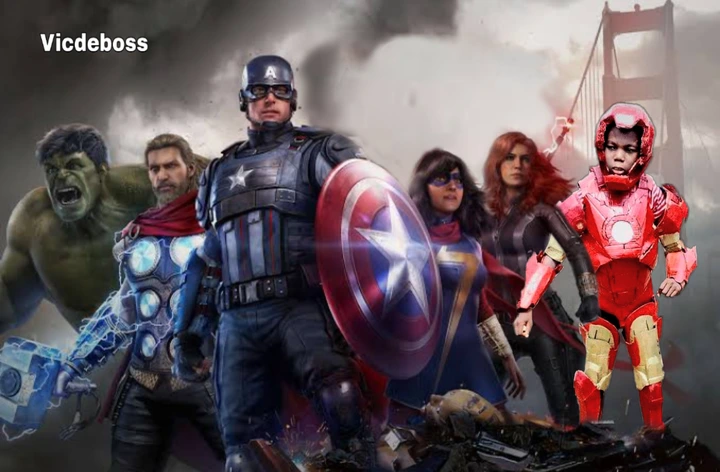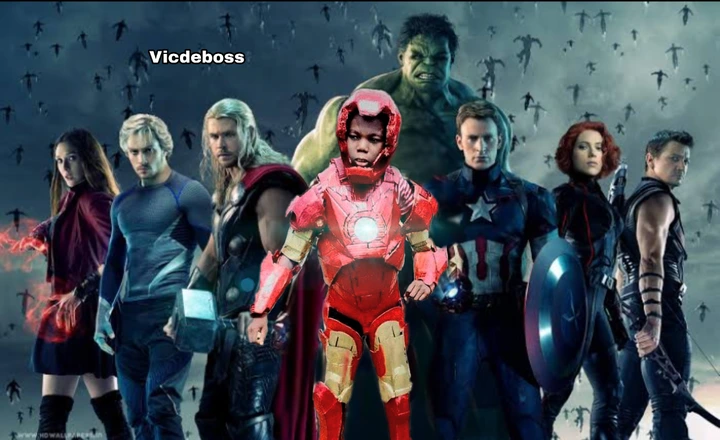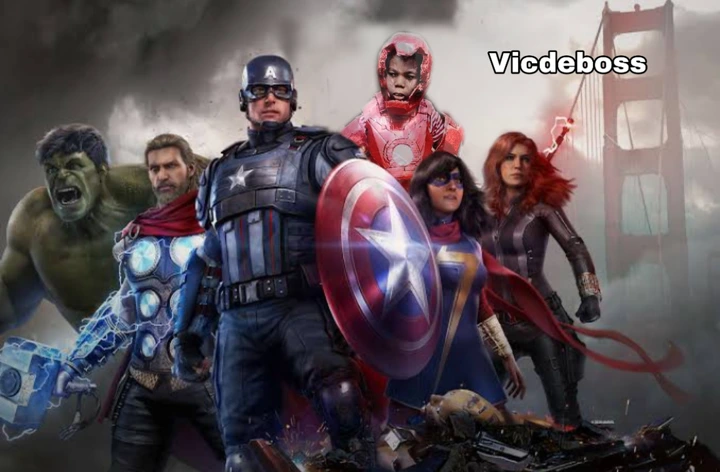 The photos he shared on Facebook.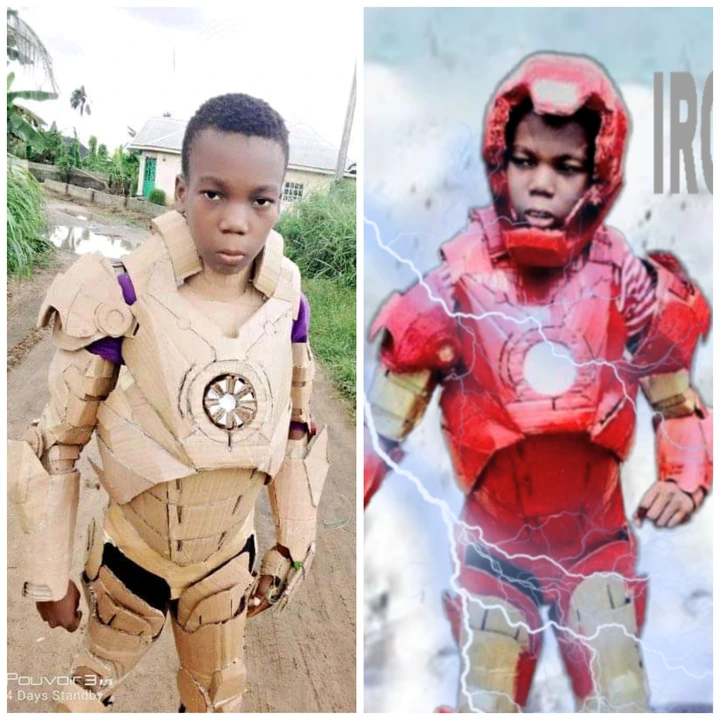 How would you rate the talent of the young boy and the editing skills of the photo editor? Don't forget to give this a like or a share.