'All is fair in war, and one of the weapons of war is starvation.' I don't understand why we should make our enemies fat so they can fight us harder.' (Financial Times, London, 6/26/1969; Daily Telegraph, 6/27/69) Chief Obafemi Awolowo
On this day in 1970, the Nigerian civil war, known as the Biafran war, came to an end. It's was a brutal war that claimed the lives of more than three million innocent people. Agha di njo, war is lethal. Agha ajoka, war is bad For all Igbo people, today is a day of reflection, a lachrymose and sad day. The battle had a toll on Igbo territory. She cried as she saw her brilliant sons and daughters almost wiped out. To get her to her feet, her old cities and villages, sacred forests, and virgin plains were assaulted with tons of armaments. Allow it to be, diba.
Today, however, is a day of somber reflection, a day on which we cast our minds back into the past, a day on which we recall our shortcomings, mistakes, and fallen heroes. Many individuals have questioned why Biafra lost the war, despite Gowon's declaration that there was "No Victor, No Vanquished."
According to my personal opinion, the following are the reasons why the Igbos lost the war:
1. Genocide: The Nigeria–Biafra conflict, which raged from 1967 to 1970, attracted headlines all across the world, particularly for its obnoxious genocide. A social group as a whole is the adversary in genocide, and its power and people are targeted for annihilation. Biafra land was targeted for massive damage in this case. Nigeria perpetrated the world's deadliest genocide since WWII, second only to the Holocaust in terms of cruelty, tragedy, inhumanity, and outright cruelty. With devastating missiles and armaments, the Nigerian airforce bombarded and attacked major cities in Biafra. Blood was poured, heads were beheaded, women were ravaged, thousands of children died, and the list goes on and on. The massacre in Asaba came to mind, as well. Because of their commitment to their kiths and kins across the Niger, hundreds of Asaba men, both old and young, were herded together and destroyed. On the Biafran side, it is estimated that nearly two million people died. All of these assassinations led to the Igbo losing the war.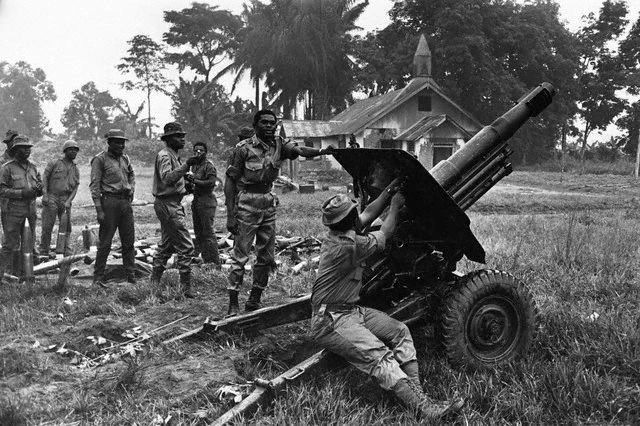 2. Poor Arsenal: Biafra also lost the war because the Nigerian side outgunned and outmanned them. The Nigerian side was armed with powerful weapons, largely supplied by Russia, which they used to wreak havoc on Biafra land. The Nigerian army stormed Biafran cities with their ammunition. The brave Biafran warriors fought to hold out, but something bigger than the cricket took up residence. They surrendered one by one: Nsukka, Enugu, Onitsha, Owerri, Umuahia, Aba, and Port Harcourt. At times, the Biafran side had to battle with sticks. Even young boys were compelled to fight in the army. They died as a result of their actions on the battlefield. This is quite distressing.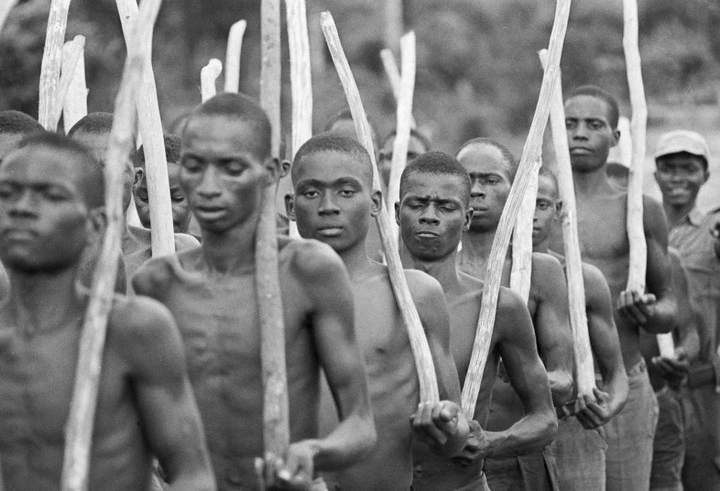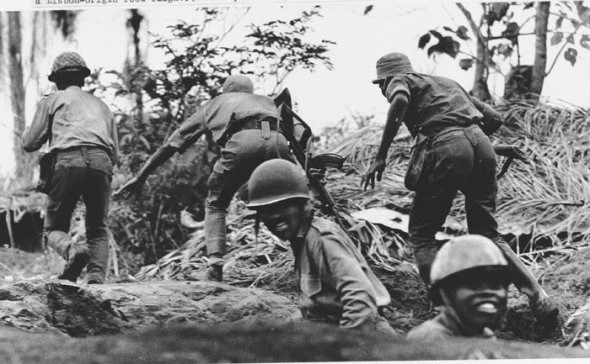 3.Sabotage of the minority groups: Biafra also lost the war because she was unable to communicate and collaborate effectively with the minority communities. In the grand scheme of things, the Efiks, Ibibios, Ogonis, and Ijaws felt marginalized. In fact, they viewed the Igbos as arrogant and arrogant people who just wanted to suppress their rights and rule over them. They rebelled against Ojukwu because they were later reassembled into Biafra without asking for their consent. Given that such minorities controlled the majority of Biafran oil, Ojukwu made a fatal error. The Minorities had to make peace with the Nigerians and help them deflate Biafra's inflated sense of victory. This is one of the main reasons why Ikwerre and other South-South Igbo sub-groups renounced their Igbo identity. They took their brothers' belongings and labeled them as abandoned. The enmity persists, and the bad blood has yet to fade. The Biafran effort was doomed from the outset when she was unable to secure the necessary support.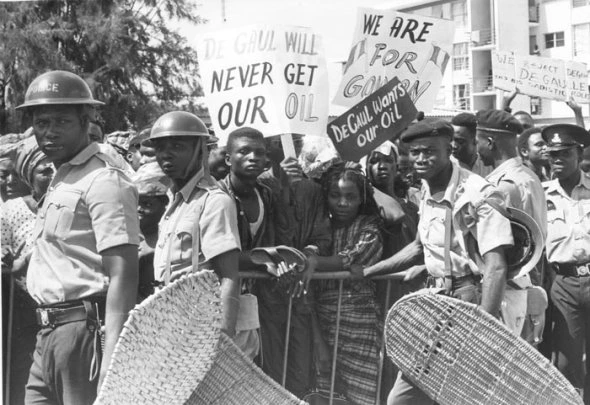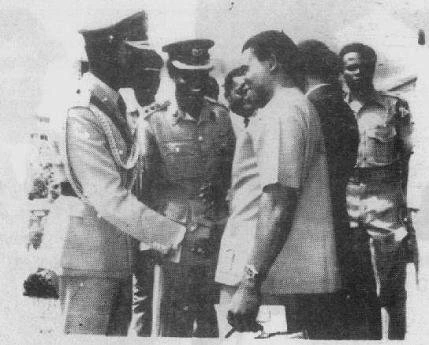 4. Starvation: This was the final straw that caused the Igbos to lose the war. Pa Awolowo was a revered Yoruba leader, but many Igbos still dislike him because of his part in the war. That was stated by Chief Obafemi Awolowo. 'All is fair in war, and one of the weapons of war is famine.' I don't understand why we should feed our adversaries fat to make them fight us harder' (Chief Obafemi Awolowo, Financial Times London, June 26, 1969; Daily Telegraph, June 27, 1969). When he made this remarks, Awolowo was the Vice Chairman of the Nigerian state's Federal Military Executive Council. Following his remarks, Pa Awo defended the starving strategy, which resulted in the deaths of hundreds of thousands of Biafran children. Malnutrition caused kwashiorkor in certain people.
5: Influence of World Powers: The world powers, including the United Kingdom, the United States, the Soviet Union, and others, were on Nigeria's side due to a number of causes. In reality, for the first and final time since World War II, the United States, Russia, and the United Kingdom were on the same page solely for their own selfish goals and other ulterior motivations. According to Quora, the US formally proclaimed neutrality, with US Secretary of State Dean Rusk saying, "America is not in a position to take action because Nigeria is a British-controlled territory." The United States was officially neutral in the civil war. Its strategic interests were linked with those of the Federal Military Government. The US saw value in its relationship with Lagos, and tried to protect $800 million in private investment, according to the State Department.'
Russia, on the other hand, backed Nigeria's military government and supplied it with heavy weapons in order to bring Biafra to its knees.
'The war significantly enhanced Soviet-Nigerian diplomatic and commerce relations, and Moskvitch automobiles began to emerge throughout Lagos,' according to reports. Nigerian cocoa became a competitive importer for the USSR.'
Nigeria was also helped by the Soviet Union, which sent aircraft.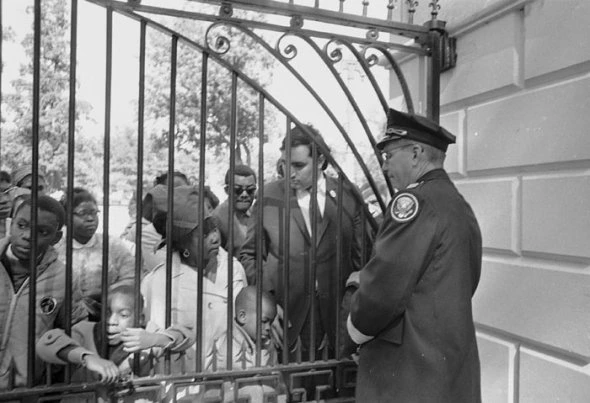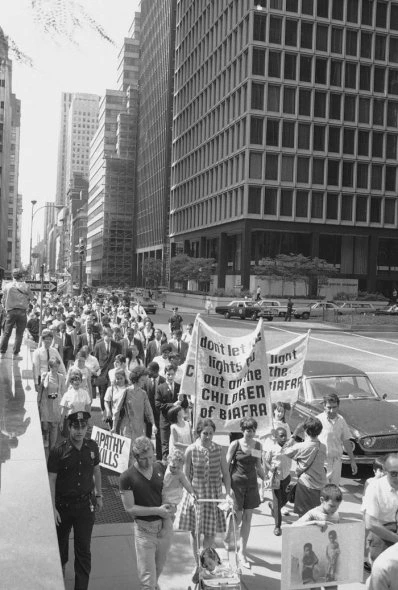 6. Leadership Flaws of Ojukwu: I believe Ojukwu was impulsive in his approach to this war. He rushed to war without appropriate planning or consultation. How do you wake up one day and declare a territory populated by a large number of minorities to be your ultimate possession? Those tiny ethnic communities were not even asked for their opinions. The Igbos as a whole may not have wanted conflict. Perhaps the success of the Ahiara statement deceived him and compelled him to begin fighting with the resources he had on hand. He should have consulted those bigwigs, negotiated with them, and ensured their interests in the emerging state of Biafra were protected. Yes, Britain, the United States, and Russia were all interested in Biafran oil. Shell BP has a stake in Biafran oil, as do Chevron, Texaco, and other American companies. They simply wanted to make certain that their interests would not be jeopardized.
Ojukwu, on the other hand, never did. He was adamant in his refusal. That is why those countries backed Nigeria because they were concerned about their own interests. In exchange for the Bakassi peninsula, Gowon agreed with Cameroun not to allow Biafrans to obtain weapons from the Cameroonian border. This was enough to puncture the Biafran tyre of resistance. He should not have let the fight to stretch on because he was running out of weaponry. How do you send unarmed men and boys to the front lines only to have them slaughtered by Nigerian war tanks? He was prone to making multiple mistakes. Let's just say it's the unpredictable nature of war. We have forgiven him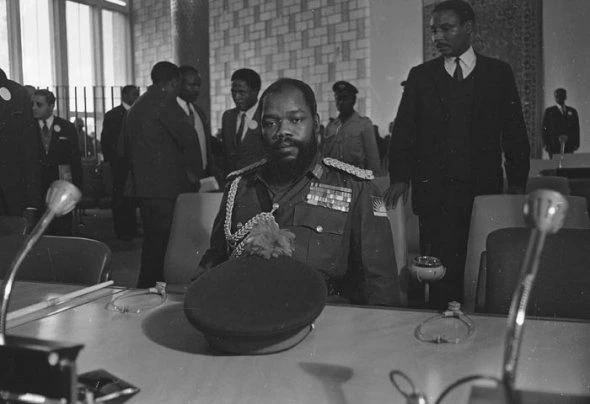 To all the fallen sons and daughters of Biafra, ka mkpuru ono unu laa na ndokwa.
Share this unique article across all social media platforms and please don't forget to maintain social distance, wear your face masks, wash your hands regularly with sanitizer for prevention is better than cure.
Thanks for reading, the topics covered here are available for positive progress and critical assessments. Please do well to drop a comment below and share the article with as many as possible as possible