As the Southern part, including some parts of the Northern region of the country struggle with the issue of open grazing and the calls to stop it, it yet seems like there is no sgn that it is ending soon. This is notwithstanding the fact that the entire southern governors have unanimously called for the herdesmen to vacate the streets of the entire southern states in a meeting held in Delta State last month.

However, as the cattle breeders continue to move their flocks along the southern states in defiant of the calls for them to desist from the act, Femi Fani-Kayode had tweeted a short video clip of them in an undisclosed location in the country.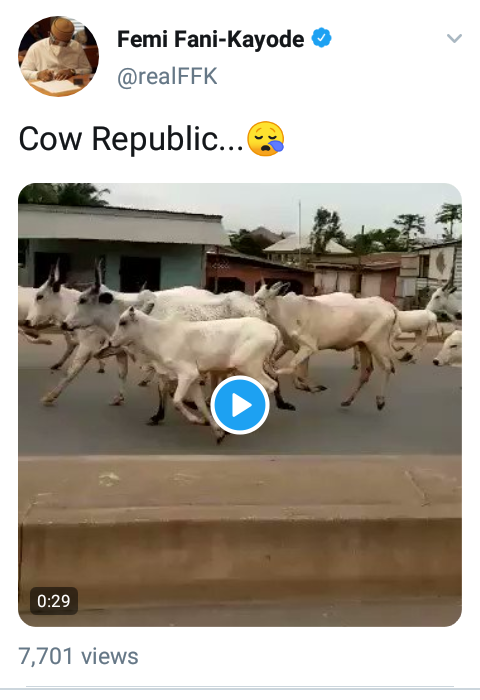 In the rather hilarious 29 seconds video footage, a large number of cattle was seen running along a tarred road as much as they could while a young man assailant who was holding a broad mouth Cutlass chasing after them.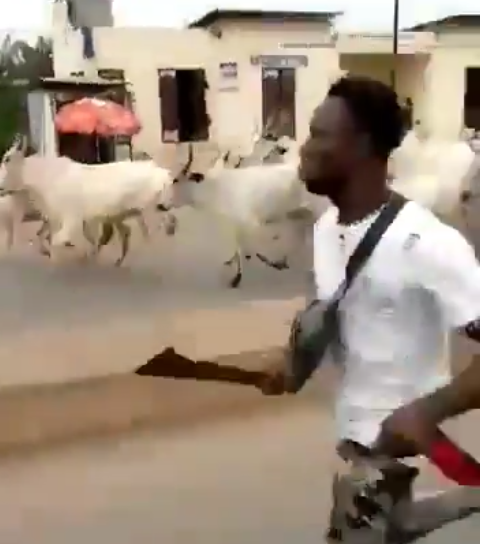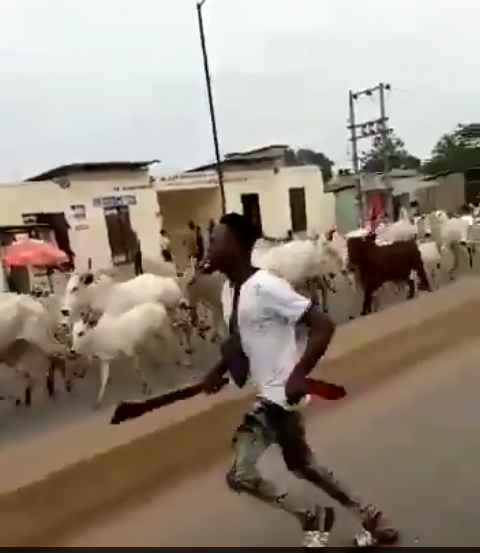 Meanwhile, a another man who was presumably a Fulani herder was also seen sandwiched amidst the fleeing animals.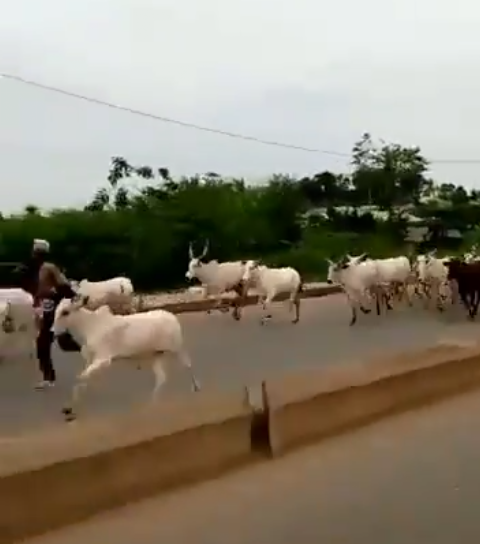 And as the video have been attracting different replies, one person named Harvillar replied that he did not know that cows could run like they did in it (the video) when they see death.

See more thought-provoking replies below: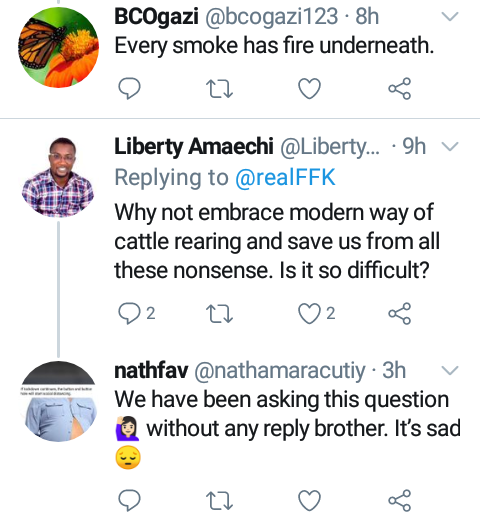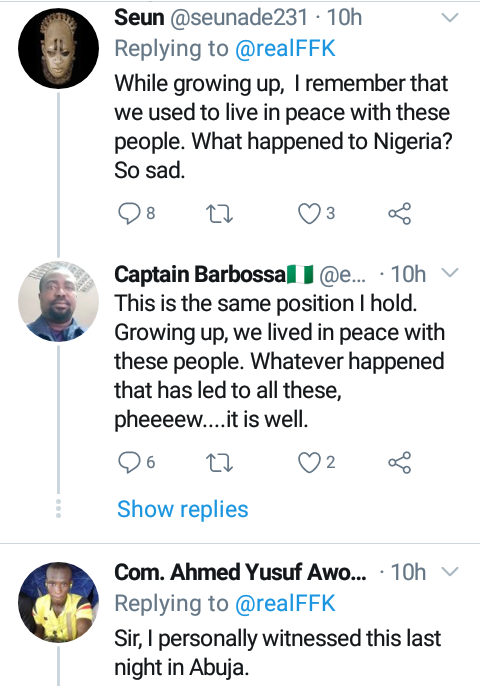 Do well to share and comment on this article. Also remember to activate the follow botton in order to be the first to get my next write-ups.
Thanks for reading.
Content created and supplied by