She Humilated Him And Left Him In Shame After He Asked For Her Hand In Marriage, See Why She Did It
It's quite unfortunate that some people these days do go into relationships just to enjoy the mutual and material benefit without putting much of their partner's feelings into consideration.
Photos of a young man who was publicly embarrassed after his girlfriend rejected his marriage proposal has got people reacting on Facebook.
According to details shared on Facebook by Blessings Ramoba, the lady said he is unemployed and he is playing games.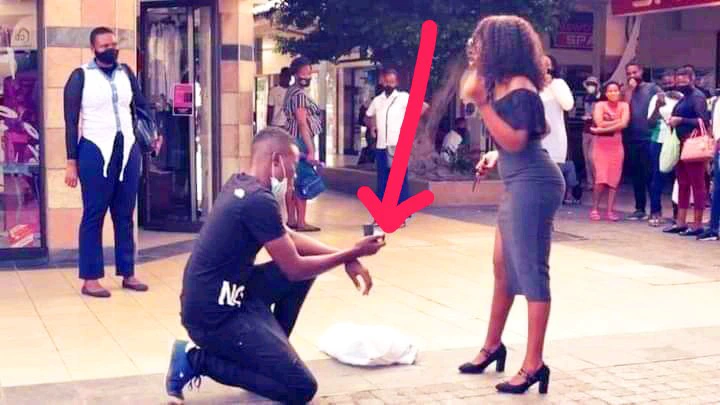 In a video which was also shared on Facebook, she could be heard saying "what are you trying to prove, your mates are busy having jobs and you're here." She also spoke harshly to him in their local dialect.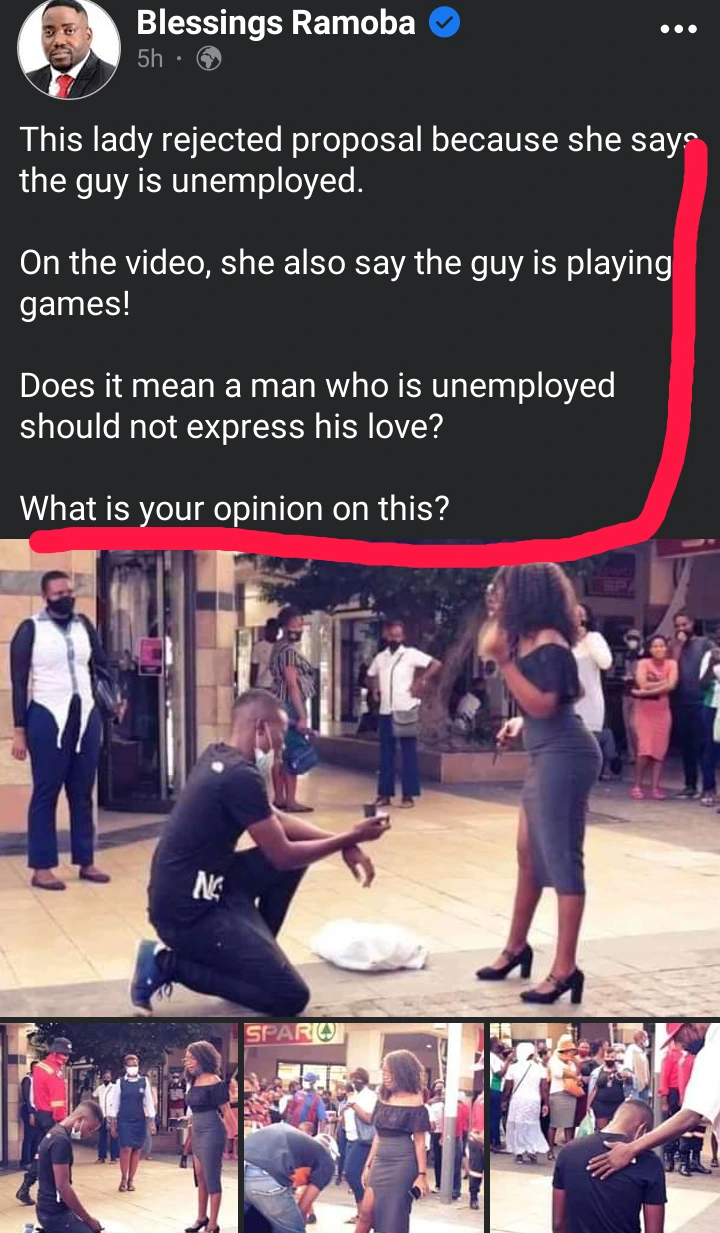 She left him kneeling in shame and disappointment after she rejected his proposal.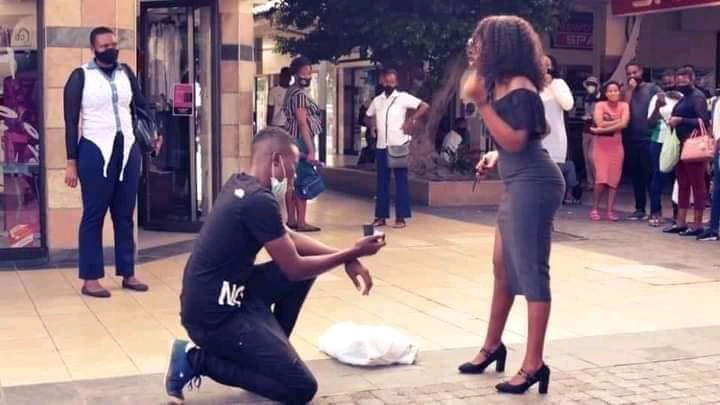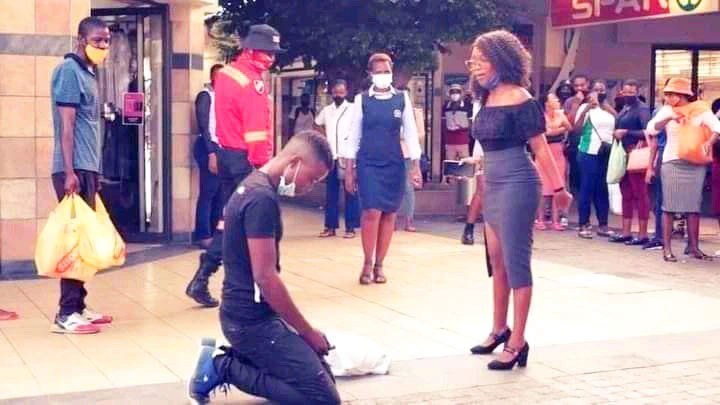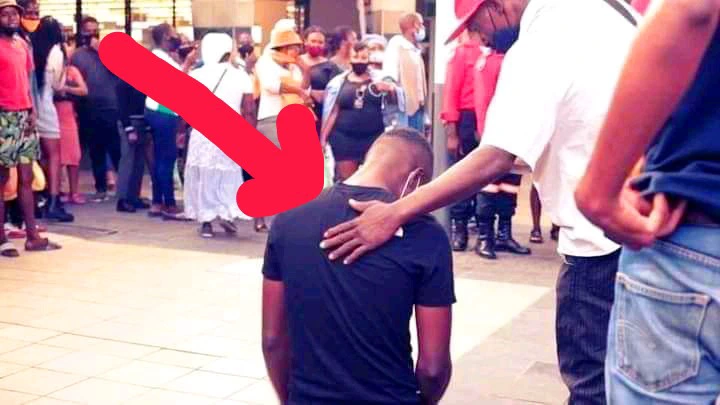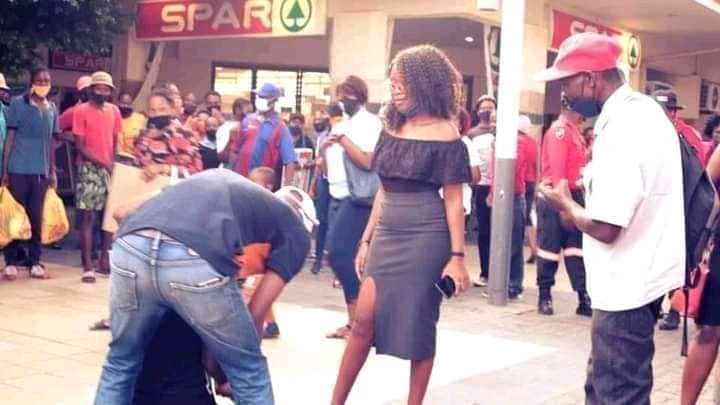 Though details of how long they've been in the relationship weren't provided, it's amazing to see that the lady only realized he was unemployed when he asked for her hand in marriage.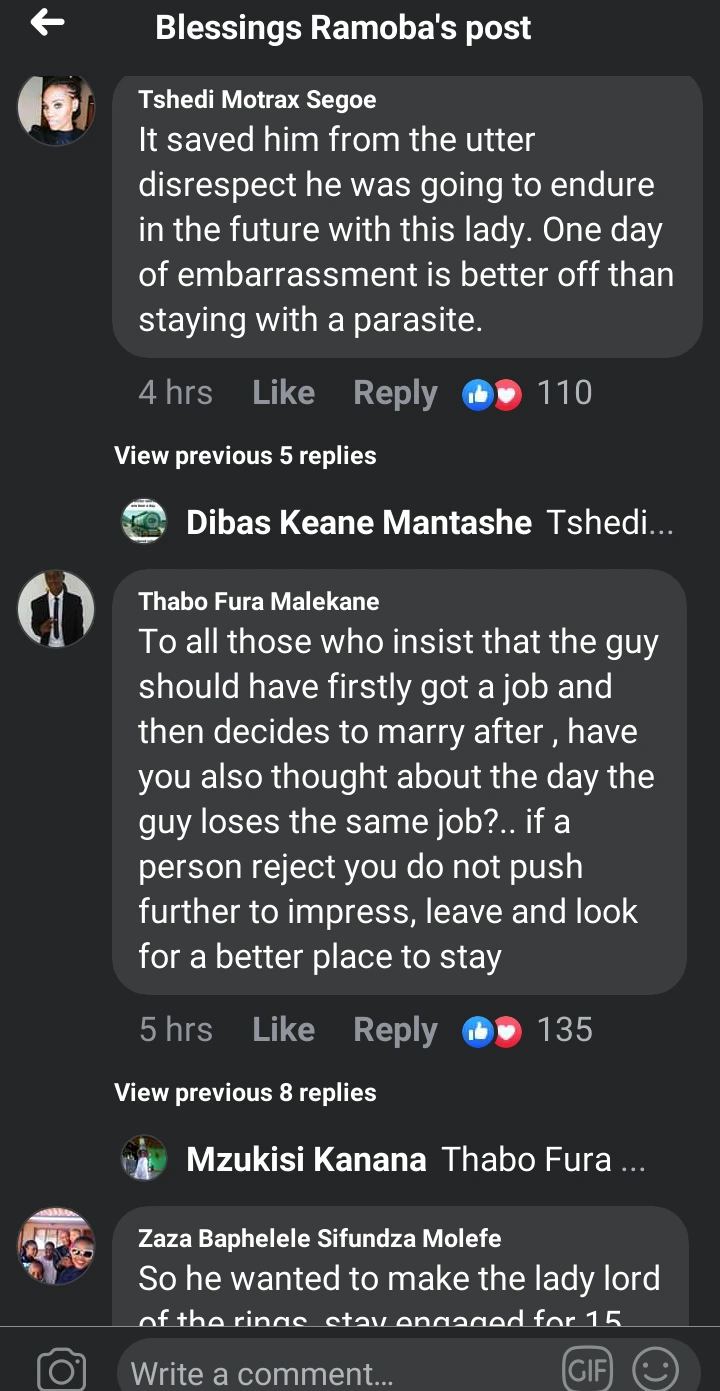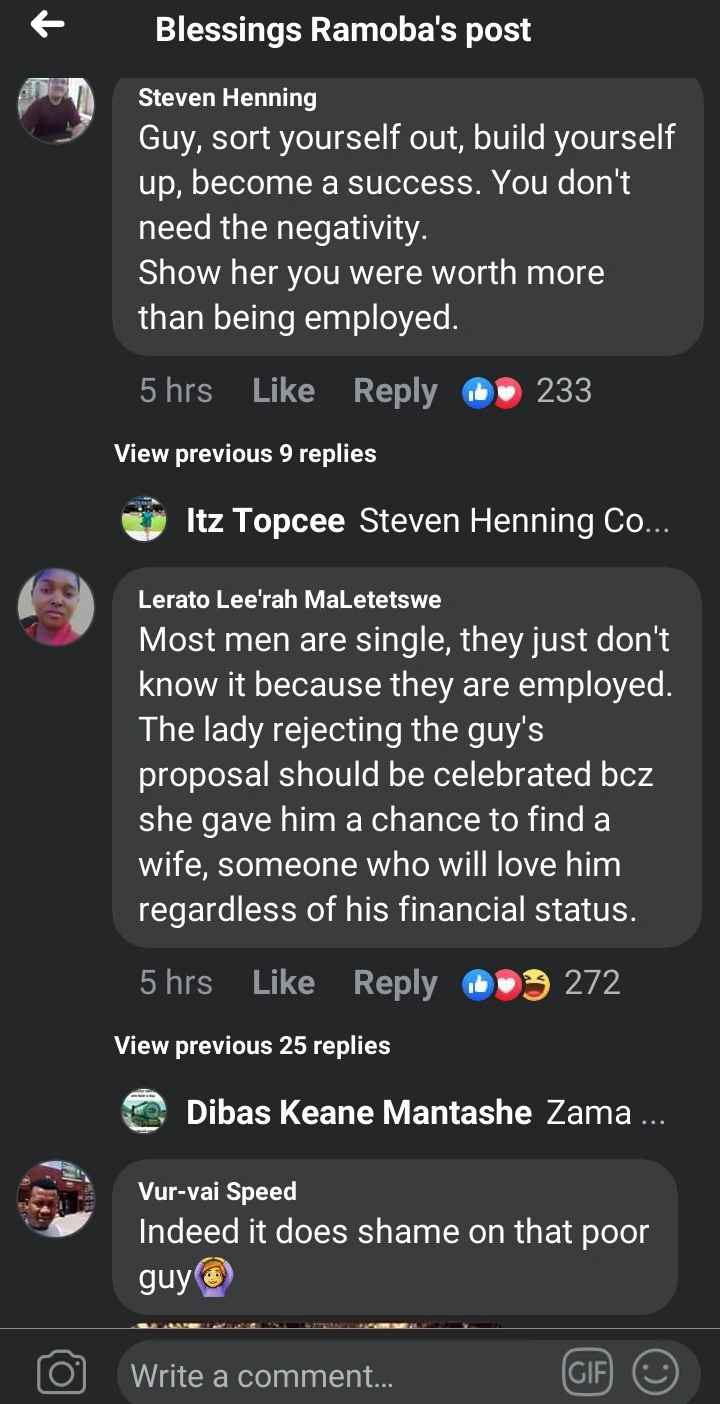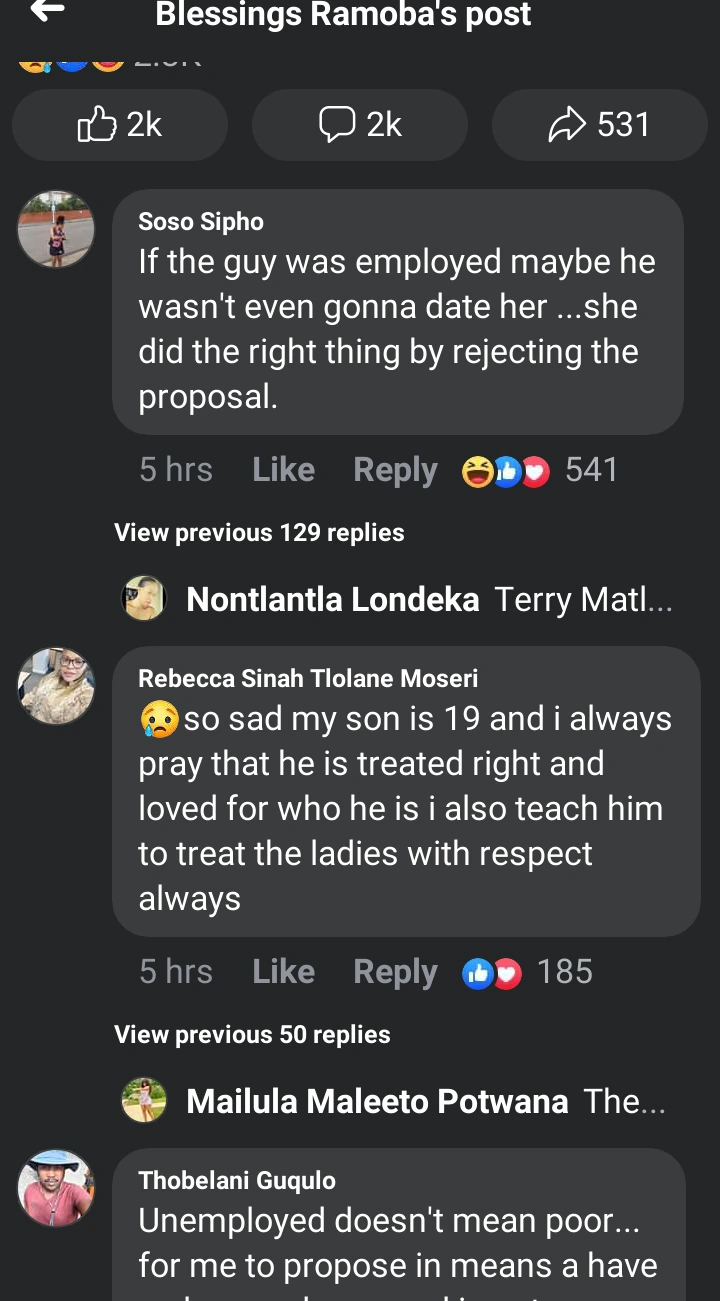 Reactions on Facebook
While many do go into a relationship for the sake of mutual benefits and for playing games, the young man went into a relationship with the lady to build his future with her.
It's quite unfortunate that the lady didn't see it that way. What is your advice for the young man? Share your thoughts in the comment section below.