See Nigerians reactions, after Soldier gave the main reason, he killed his Mother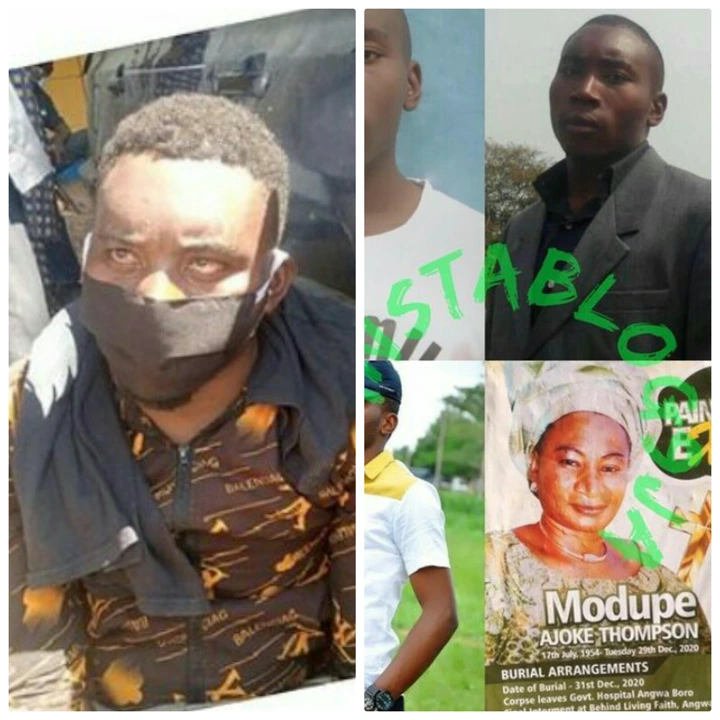 Among the terrible offence in the world, is killing one another, a soldier has been reported to have killed his mother (Modupe Ajoke Thompson).
The soldier, whose name is Charles Thomas committed an offence known has homicide. Charles Thomas was reported to have come home after he finished a mission to combat Boko Haram. Charles Thomas was alleged to have beaten his mother first, before stabbing her to death.
Charles Thomas was arrested and paraded to known the reason, he did that. According to Charles Thomas, he killed his mother because his mum is a witch and she always turns to a serpent. His reasons made Nigerians to react.
The Solider Picture »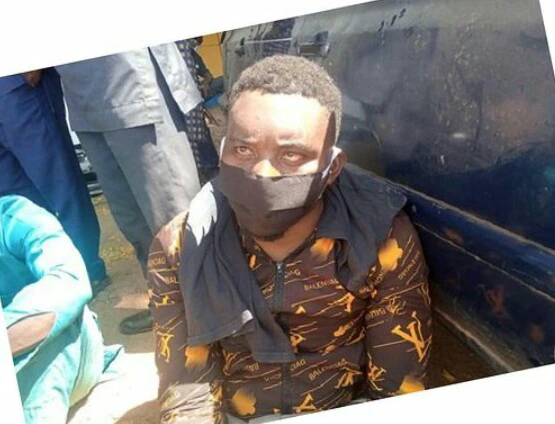 Nigerians reaction »
Iambosilee "Mental health issues".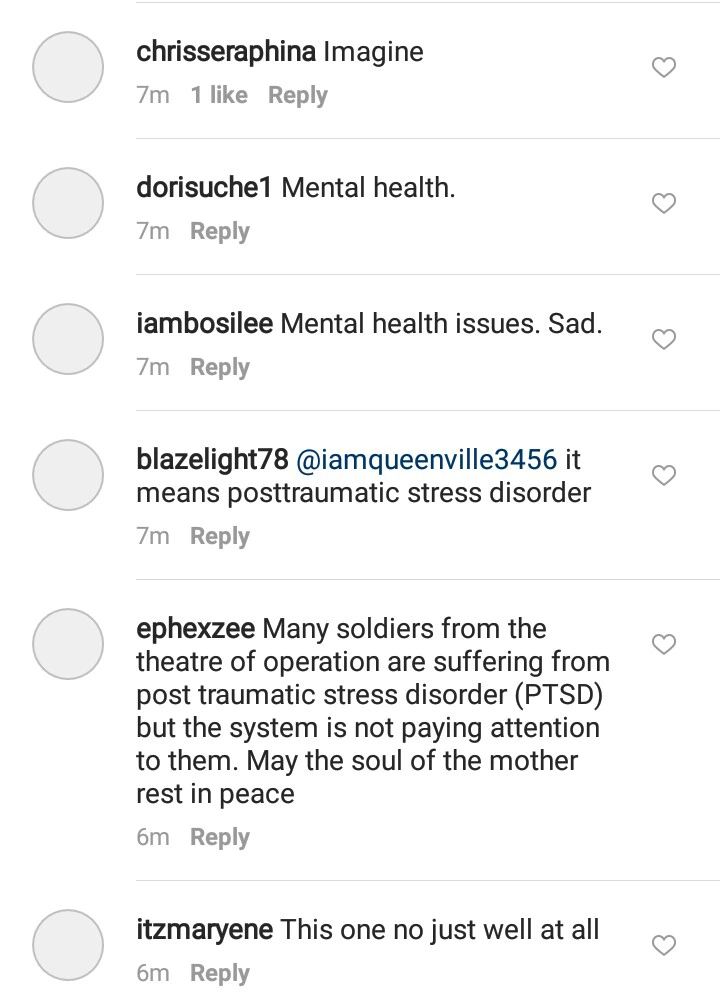 Jenny_luv55 "So your mum turns into a serpent, and yet you are still alive".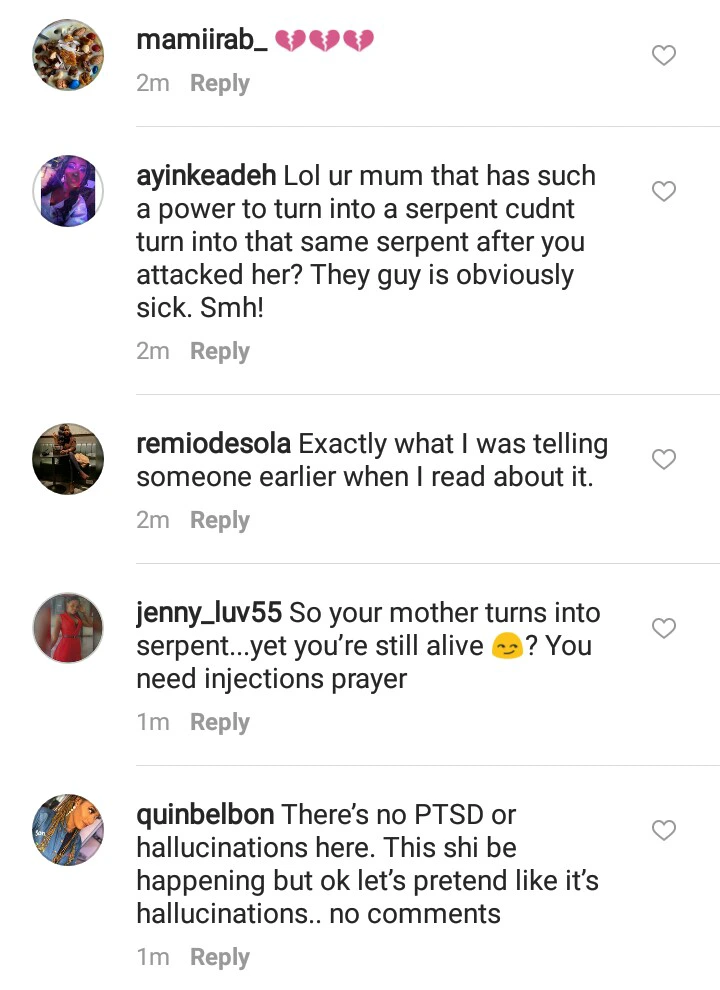 Ayinkeadeh commented this guy is sick.
Jayce "You that took the law into your hands is now what".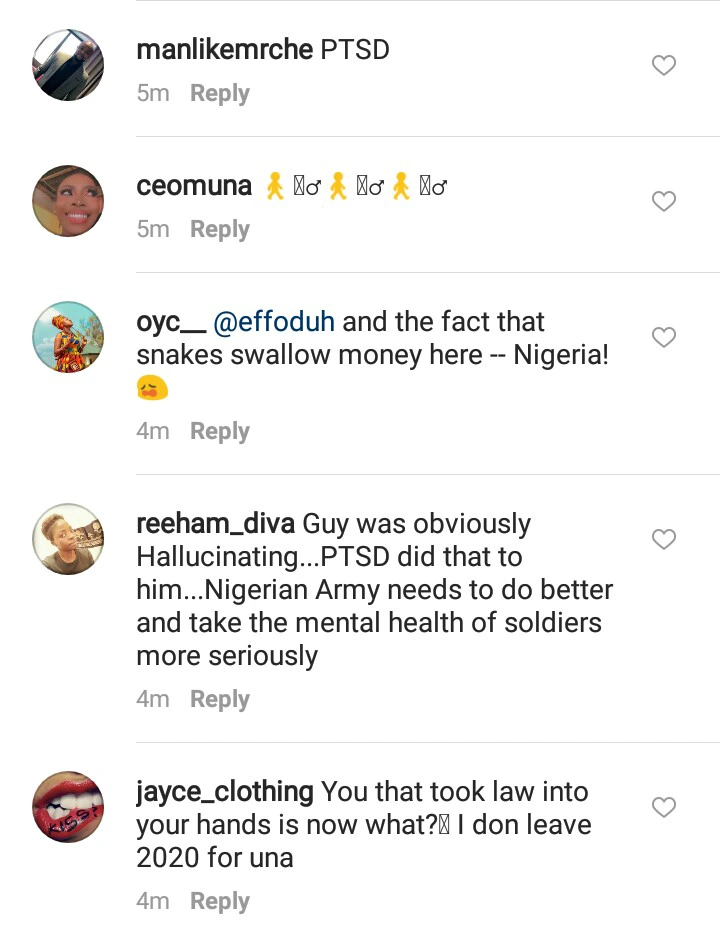 Content