This Lady Looks Classy After Given Birth To A Set Of Quadruplets And Triplets (PHOTOS)
Marriage is a blessing and the joy of marriage is when the couple welcome their babies. Children are indeed blessings from God and the same God who blesses one with a child can give twins, triplets, quadruplets, quintuplets, sextuplets, as the case may be and whichever one God gives to a person, one has to appreciate him for the gift of fruitfulness. The lady in this article has every reason to glorify the name of God as she was blessed first with triplets, and then quadruplets. Mrs Chidimma Okafor Offor took to a group on Facebook to join the #cutemumchallenge as she revealed that she is a stylish mother of seven children, a set of quadruplets and triplets, but sadly she lost one of her triplets after due to congenital heart disease.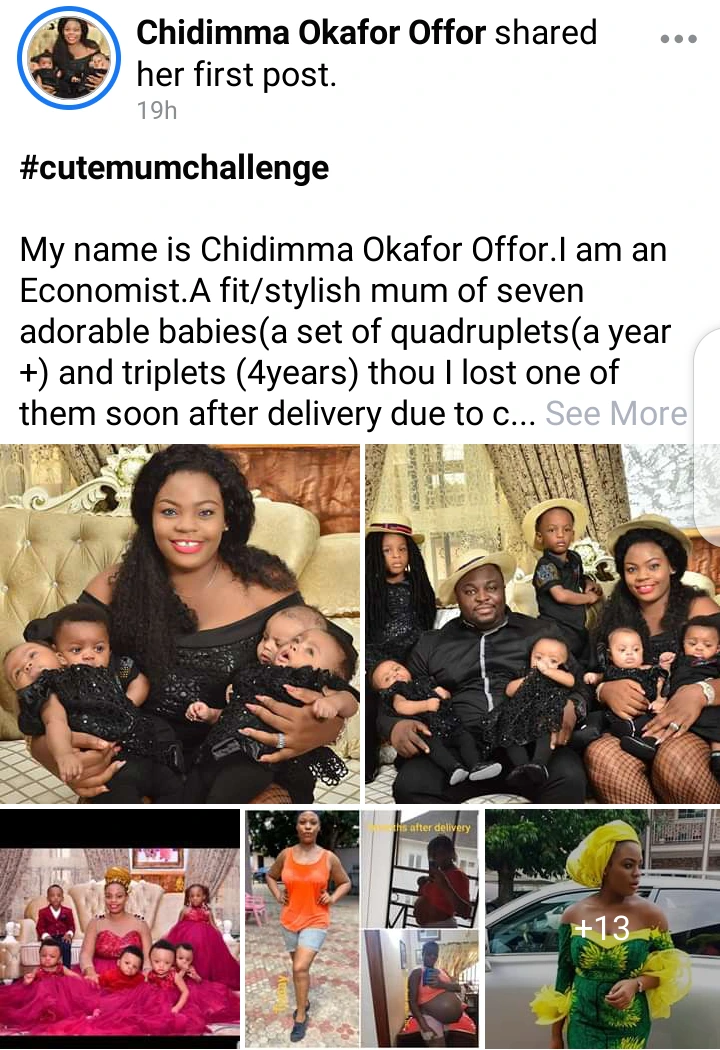 God blessed her with the fruit of the womb twice and it gave rise to save seeds, and trust me these children are super cute. The newest set of quadruplets are a year plus old, while the triplets are 4 years old. The quadruplets are three beautiful girls and one handsome boy, and for the two children left in the set of triplets, one is a girl and the other a boy.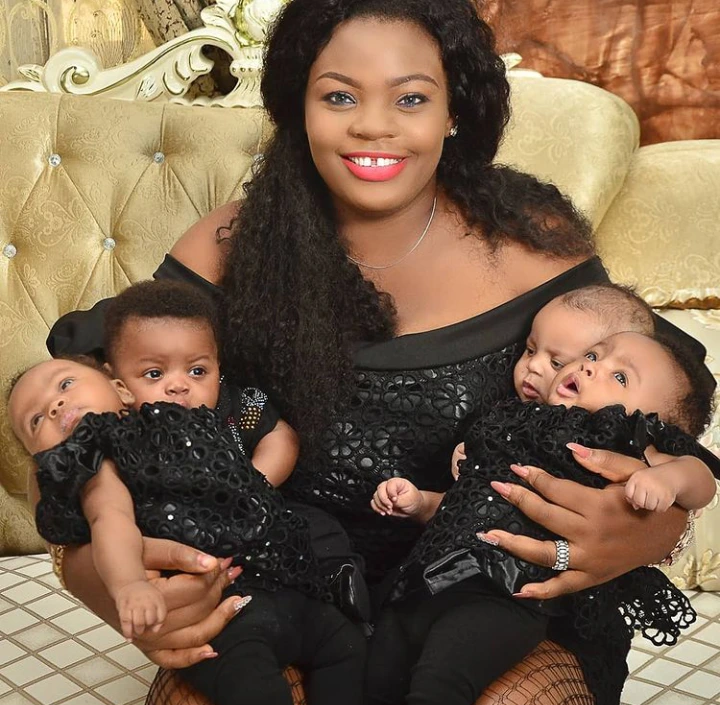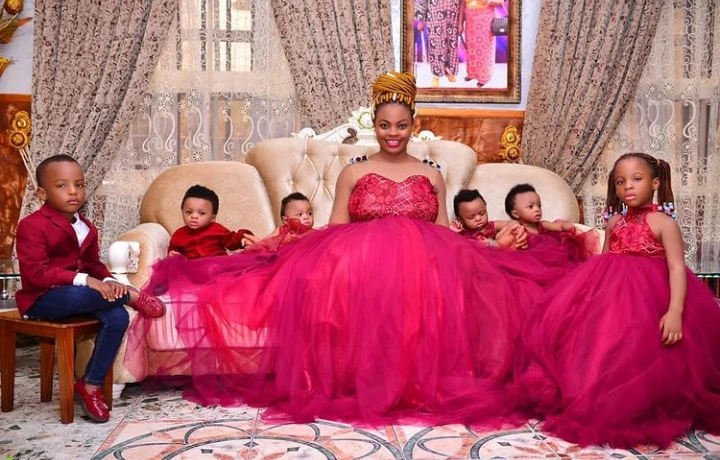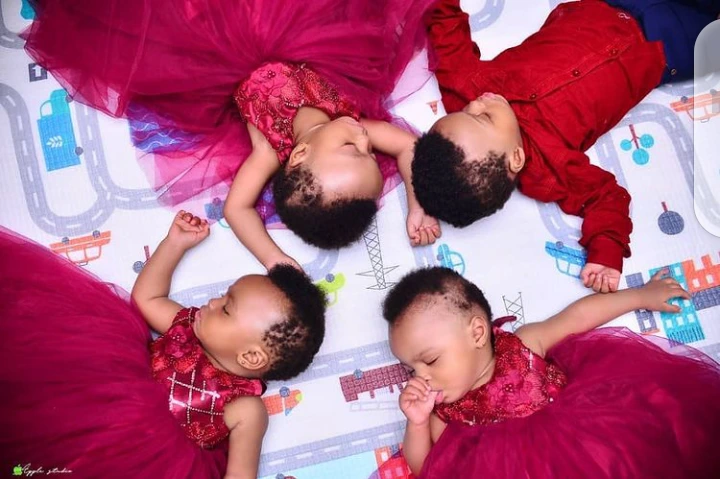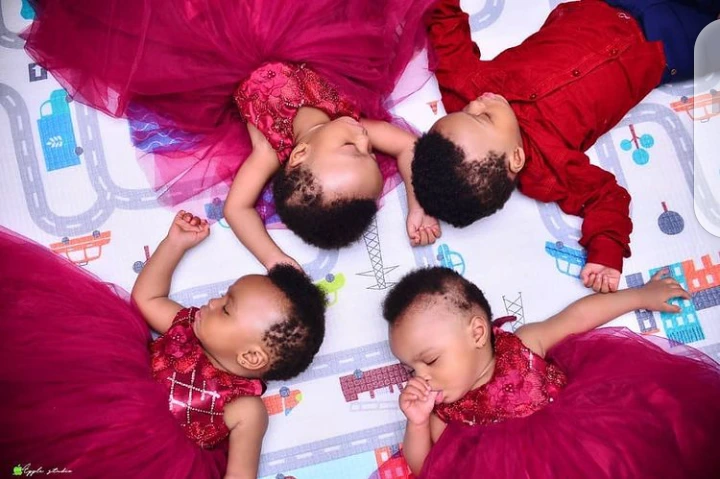 This picture below is indeed an adorable one. Her marriage is indeed a blessing as her children are surrounding her table.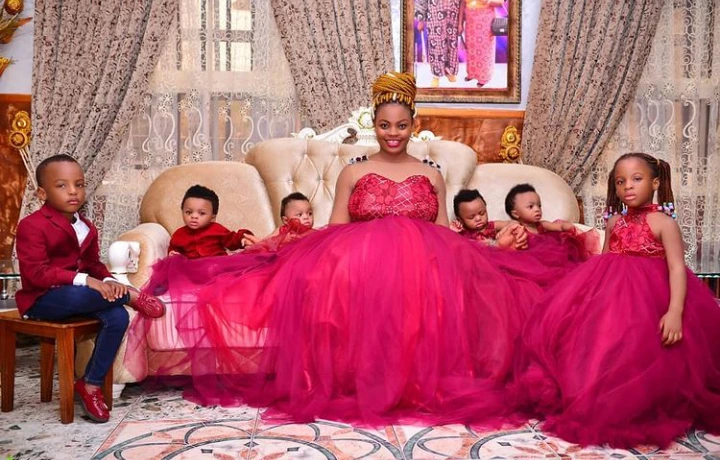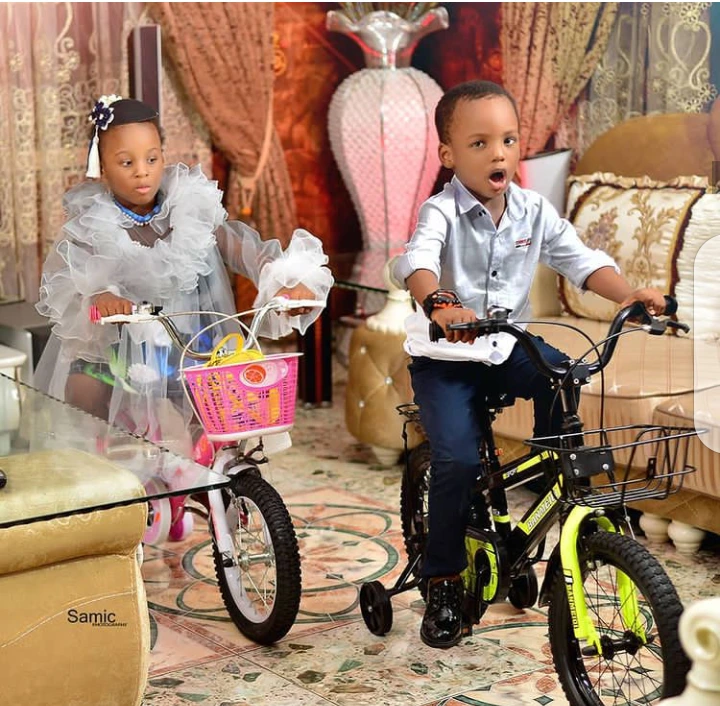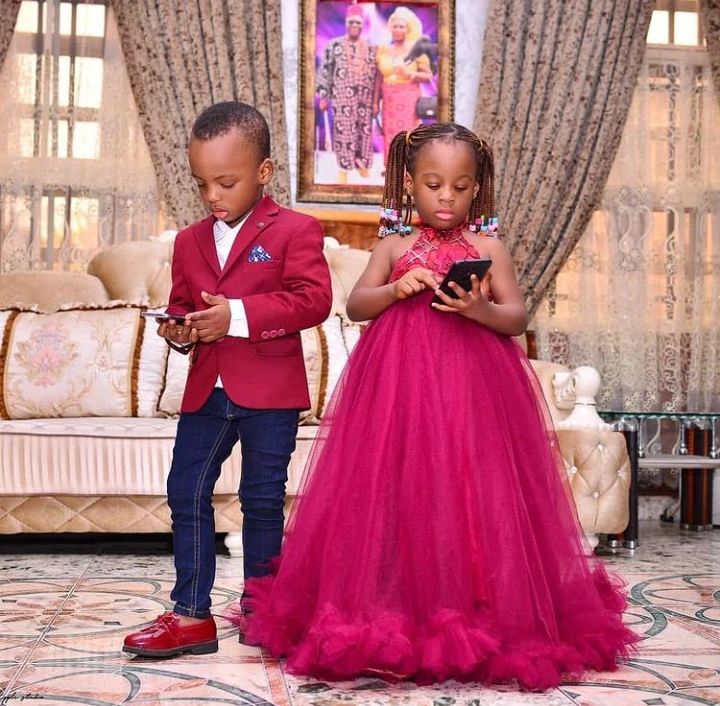 Dad and mum showing off their cute kids, is God not wonderful? Him alone blessed them with these amazing kids.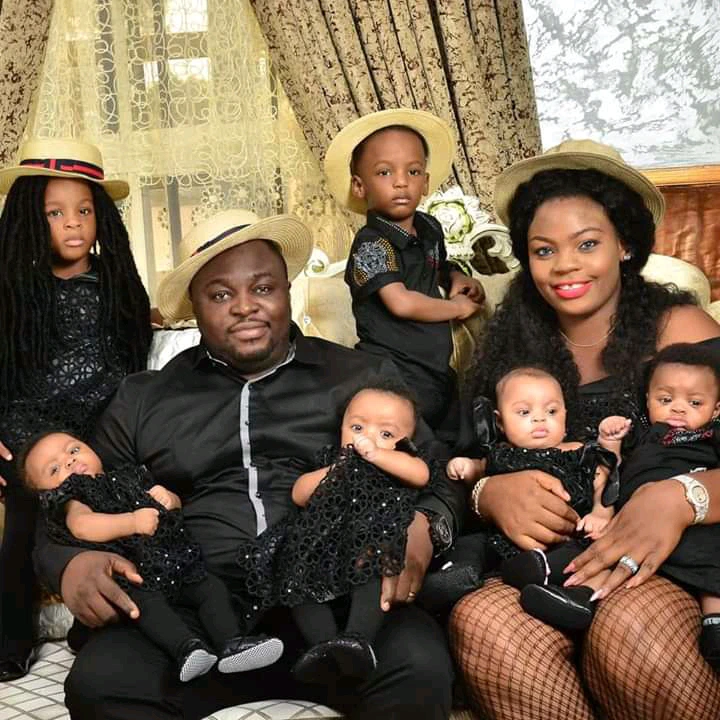 Mrs Chidimma is still looking beautiful and classy after given birth to seven children, indeed she is a classy and stylish mum who looks so gorgeous.
Below are some of her photos after given birth to seven children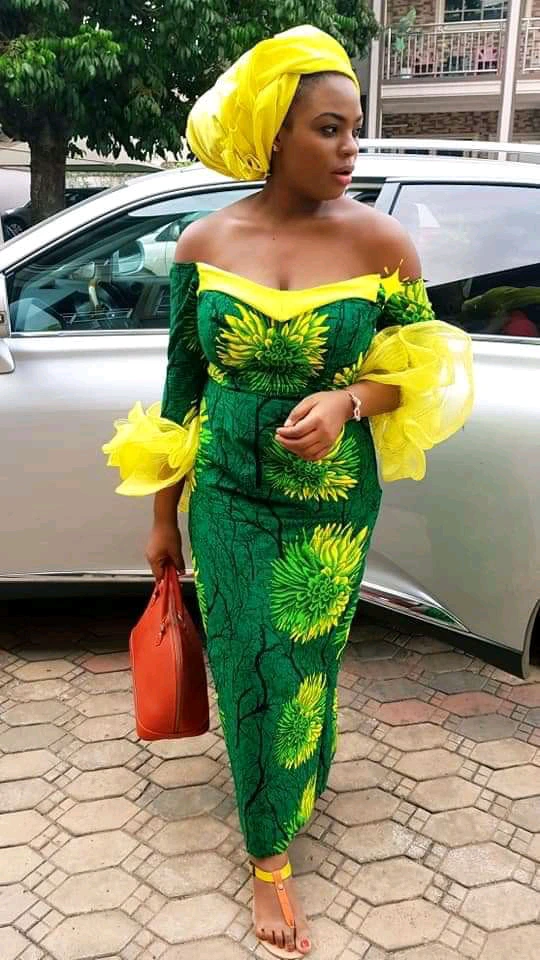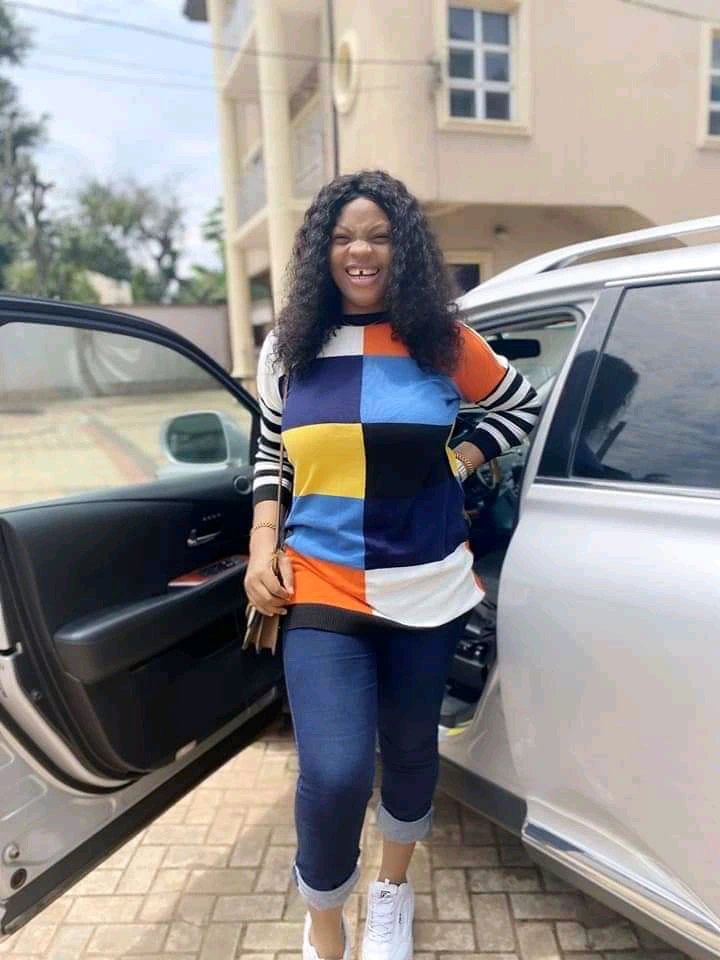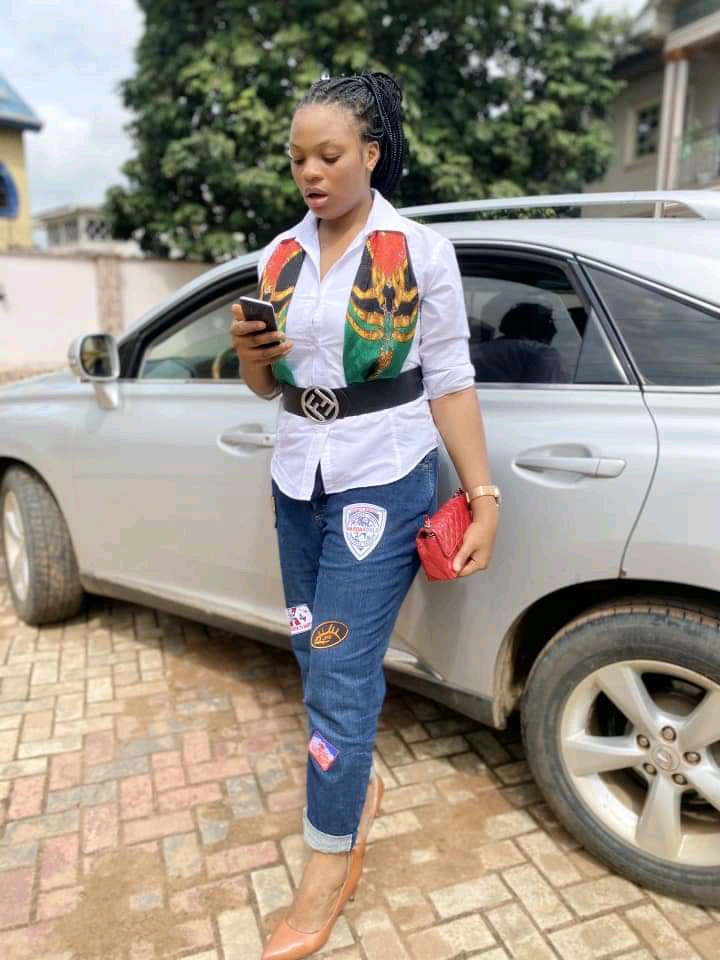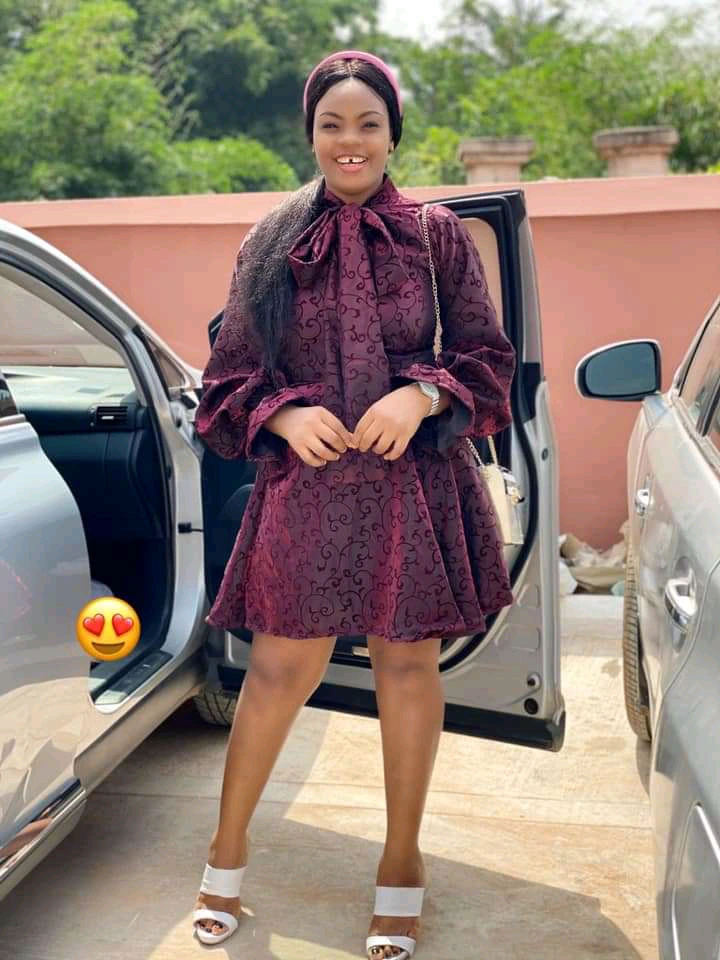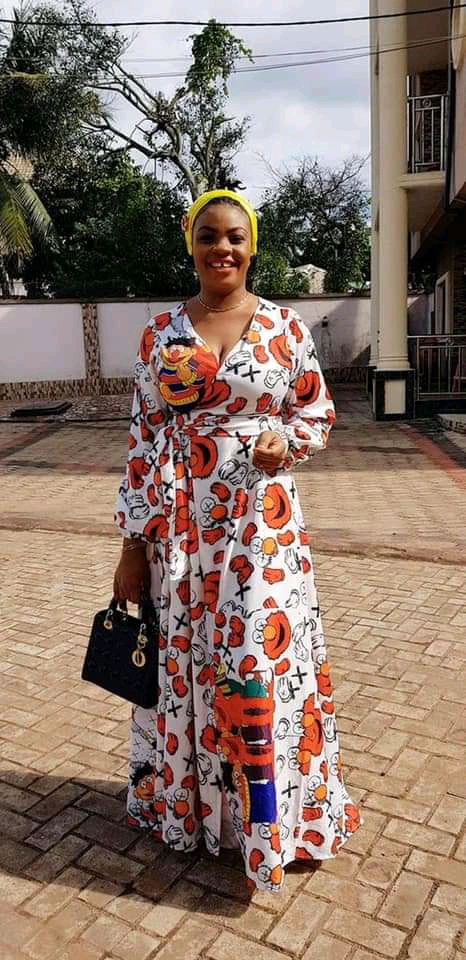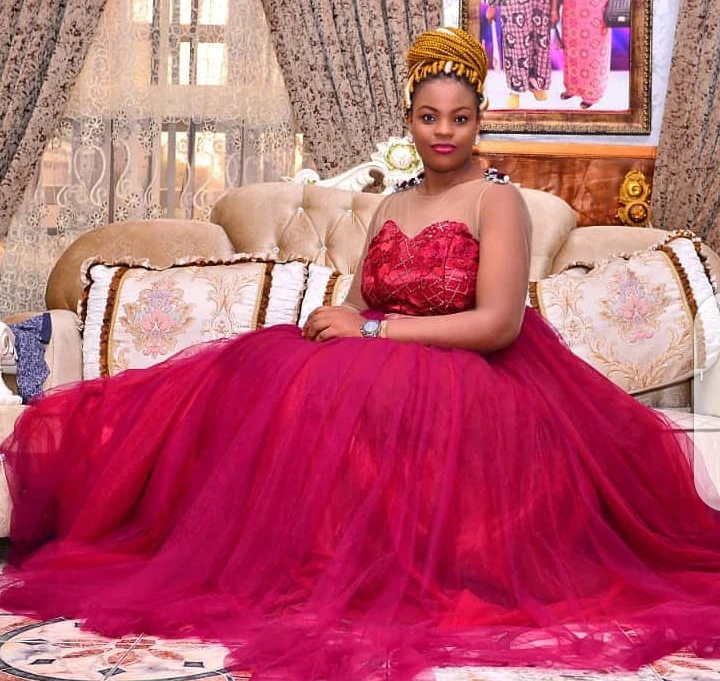 This is the kind of blessing every married couple prays for; to have children of their own is the greatest blessing from God to married couples. May God continue to bless this lovely home and to as many who cherish this, why not tap from her blessings. Like, share and drop a comment.