Boxing is one of the most dangerous sports in the world. According to a survey started by Manuel Velazquez, over 1600 boxers lost their lives in the ring or as a direct consequence of injury sustained with over 100 deaths recorded in the year the 2000s alone.Unfortunately, some Africans were among those that died due to injuries sustained in the ring. Olusolasportspedal brings you the top 4 Africans who died due to injuries sustained in the square rope.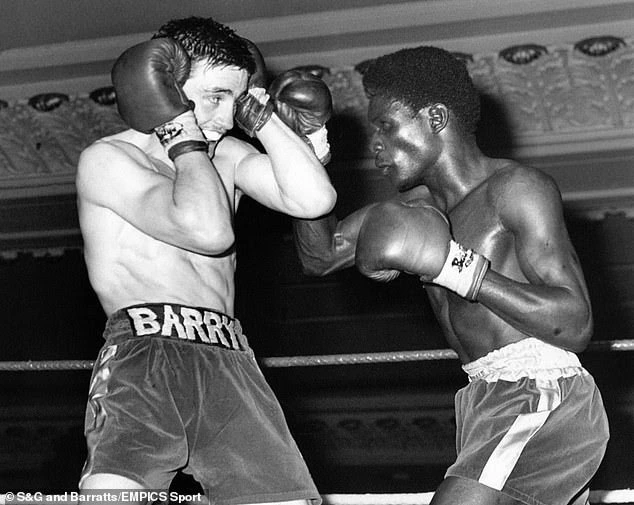 The first was Asymin Mustapha Aka Young Ali. Asymin Mustapha was a featherweight boxer from Nigeria. His Boxing prowess during his amateur days gave him the moniker " Young Ali" aiming to accomplish great feats in boxing like the legendary Muhammed Ali.He launched his pro boxing career with the West African Boxing Union Feather Title in 1981 and aimed to extend his tentacles and become a World Champion soonest.

But those wishes were cut short on the 14th of June when Young Ali fought with former world champion Barry McGuigan at Grosvenor House Hotel in Mayfair, London.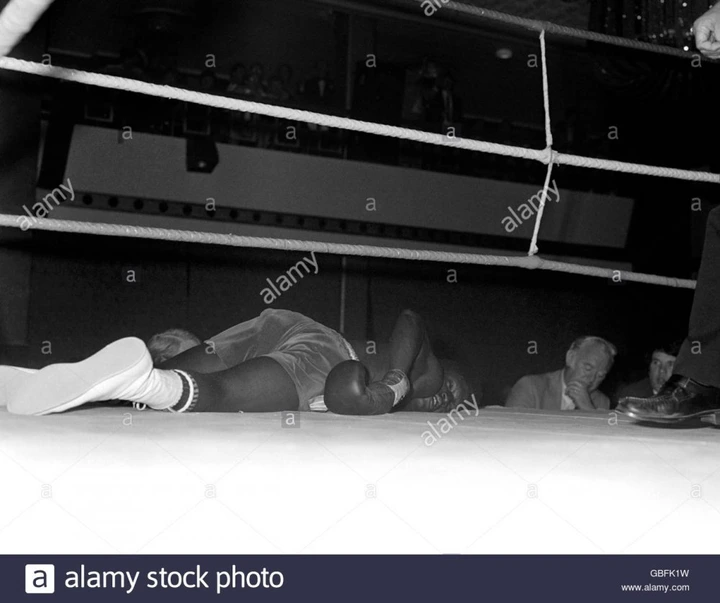 Barry knocked out Young Ali in the sixth round with a huge right hand which landed directly on Ali's face covering his eyes. He fell awkwardly with his face down. He went straight to coma. The young Nigerian was moved straight to the hospital from the ring.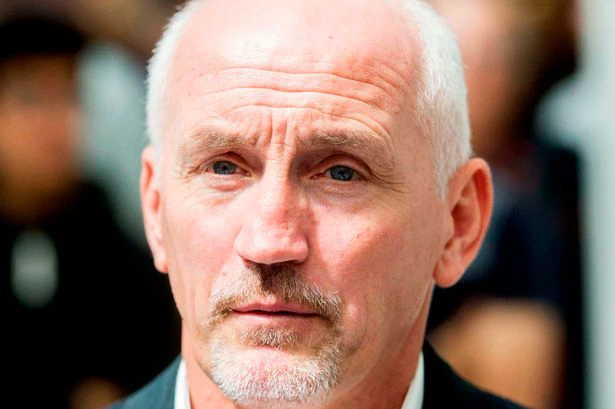 Barry told the Elliot Worsell,( boxing writer in the UK) recently how it all happened: "I hit him right on the nose, His eyes just rolled back. It was a haunting moment. I knew he wasn't going to get up from that. It wasn't a normal knockdown. The way he reacted wasn't good. He was down on his face. But then he didn't get up at all. He never regained consciousness."
Mustapha was treated in the UK for a month while in a coma before he moved down to Nigeria on a life support machine. He never made it back to life after staying 6 months in a coma, to became the first African professional boxer to die due to injuries sustained in the ring.
Asymin Mustapha was 21 years old as the time of his death. He turned a pro boxer in 1981 and he only fought twice, one won, lost one, before his untimely death against Barry.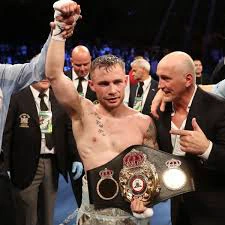 Barry later won the WBA Feather Weight World title in 1985 by defeating Eusebio Pedroza and dedicated the title to the Young Ali.
Well over three decades after that sad incident, McGuigan says he still remembers Ali in prayers and have concerns about the welfare of the family left behind by the boxer.
"I still think of Young Ali every day, wondering about his wife and child. I think about how things could have been different. And I still pray for him as often as I can" he the UK Mirror in 2019.
Barry calls on anyone who has a link with the family he left behind to reach out to him.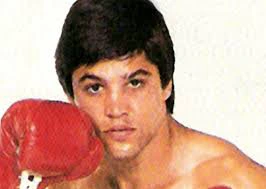 Brian Baronet was another boxer from Africa that was cut down by the cold hand of death in his prime.
The South African had a promising career ahead of him having shot out to a straight 18 fights without defeat putting himself in a big position to have a shot at the Light heavyweight world title.
His ambition suffered a setback when he lost to Lorenzo Garcia in 1983 but he shrugged off the setback and amassed another enviable run of 11 fights without defeat.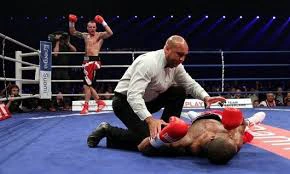 Another shock defeat in the hands Arthur Mayisela put the ambition on hold.
He embarked on a fighting tour of United States but he lost after his 4th fights to Harold Brazier in a tenth-round TKO in 1985.
The frustration of his inability to have a shot at the world title sent him to early retirement at age after returned from the tour United States in 1986.
But Baro came out retirement in 1988 to meet his untimely death against Kenny Vice on 17th of June 1988, just 6 years and 3 days after Young Ali suffered a similar fate.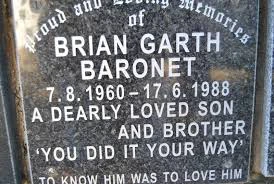 He died on the third day after he fought with Kenny after he was diagnosed with bleeding on the brain.
Baro escaped death in a car crashed just four days to the fight but the medics certified him for the fight against Kenny, never knowing that would be last after two successful come back fights.
His dream of becoming a world champion was interred with him despite having 34 victories out 38 fights losing only 4 with no draw.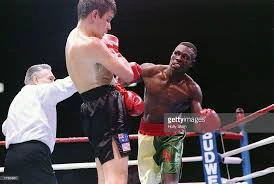 Robert Wangila was a Kenyan boxer who died from the injuries he sustained in the ring on July 24, 1994, in a fight with David Gonzalez in Las Vegas aged 26.
The bout was fiercely contested between the two fighters but the referee have to stop the fight in the 10th round after Wangila was in a bad shape of which Wangila protested profusely.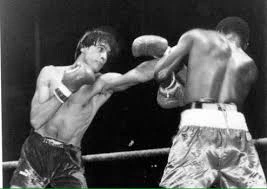 Reports have it that he went into a coma in his dressing and died 36 hours later. That's how Africa lost another promising boxing talent at his peak.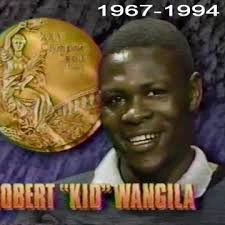 Wangila born on September 3rd 1966 represented Kenya at the Seoul Olympics in 1988 and won the Gold medal in the welterweight category as a follow up the Gold medal he won at 1987 All Africa games in Kenya in the featherweight category.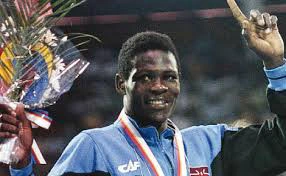 He turned pro in 1989 just after the Olympics and won 22 fights and lost 5 fights with no draw
The last but not the least that was taken away by the cold hands of death due to injuries sustained in the ring is Zambian Felix Bwalya. He was also an Olympian just like Robert Wangila.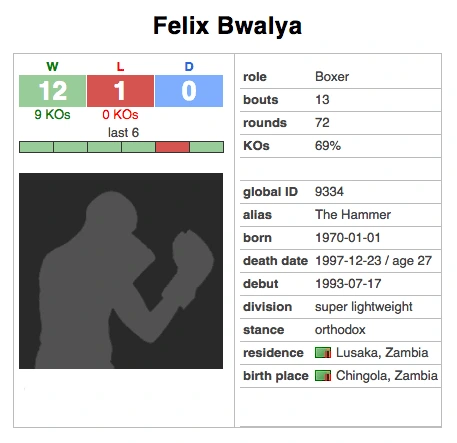 He represented Zambia in the lightweight division at the 1992 Summer Olympics in Barcelona, Spain. He also won the gold medal in the All Africa Games.
Felix Bwalya died few days after he controversially won a unanimous 12 round Commonwealth welterweight title against Briton Paul Burke in Lusaka Zambia.
Though Bwalya was leading on point he was badly hurt in the 12 round where he hit the canvas three times and best the bell in the third fall to win the title unanimously.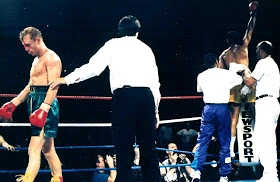 He went on a drinking spree to celebrate his victory but he was taken to the hospital after he complained of a headache. He was later diagnosed with head injuries sustained from the bout with Paul Burke.
He later died on December 23, 1997, at the Intensive Care Unit of the Lusaka Teaching Hospital after days in a coma.
Felix died aged 27 with 12 victories since he turned professional with 9 of them coming via the Knockouts with just a career loss.
Comment and Share and don't Forget to Follow @sportspedal on Twitter and @Olusolasportspedal on the Opera News App
Content created and supplied by