The world is a very big place with people of different cultures and traditions. The advent of social media has allowed people aware of other people's cultures and also to embrace them.Social media has also helped to publicise the ills people face in the society as a result of their race.Just recently, a Gambian student in the United Kingdom took to social media to share an experience he had with a landlady, an experience he described as racist.According to Ebrima Mboob, he started a conversation with a landlady about a vacant apartment and she seemed willing to rent it out to him. However, the landlady changed her mind after discovering that her soon-to-be tenant is a black man.
The landlady openly expressed her dismay after discovering Mboob is a black man. She expressed her regrets and said that the vacancy was only meant for European people.In the screenshot of their conversation that has since gone viral on social media, the landlady who is known as Elina was willing to allow Mboob view the apartment but when she saw he is a black man, she said: "Oh just saw your profile, It's only for European people. Sorry mate."

Mboob did not take the landlady's reaction lightly and he proceeded to telling her it is the worst thing he has ever heard.

Obviously trying to make a case for herself, the landlady said that she is not racist or anything but that she has Nigerian friends and whenever they cook, the whole house is filled with the smell of their food.

Mboob proceeded to tell Elina that her behavior is racist and he warned her not to message him again.

See a screenshot of their chat below: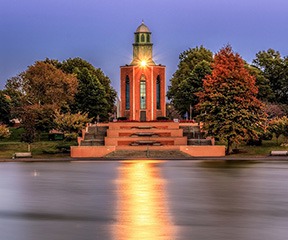 Speaking with Sun Online, the 24-year-old Gambian student said he is still shocked at the way the landlady reacted. He added that in all his years of living in the country, he has experienced racism but never something this absurd.
In his words:  "I was completely shocked at the landlord's response and I still am today. Growing up in England, I've experienced all types of racism, but this was the first time that I've experienced something this absurd."
Nawa o. What do you think? Do you agree that the landlady's action was racist?
Content created and supplied by